Débora Arango: Google Doodle celebrates Colombian artist's 114th birthday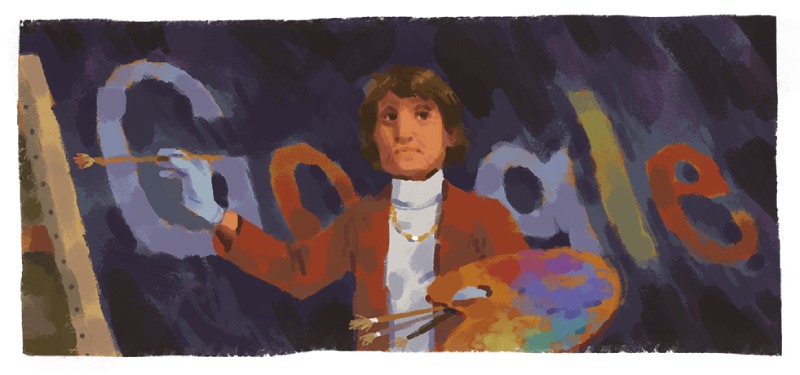 Google Doodle celebrates the 114th birthday of Colombian artist Débora Arango Pérez on November 11, 2021.
Who was Débora Arango?
Débora Arango Pérez was born on November 11, 1907 in the city of Medellín, Antioquia, daughter of the couple formed by the merchant María Arango Díaz and Elvira Pérez. However she was fundamentally a painter, Arango additionally worked in different media, like ceramics and graphic art.
In 1931 the painter Eladio Vélez got back to Medellín, started to give private classes in his home; to which Débora came to study painting. The next year, Vélez entered as a teacher at the Institute of Fine Arts and the girl selected. She learned drawing and watercolor and practiced fundamentally portrait, for around four years.
Débora Arango practiced particularly watercolor, technique with which she represented urban motifs, still-lifes, animals and human figure.
In November 1939, Débora Arango was invited by the Society of Friends of Art to partake in the "Salon of Professional Artists" in Club Unión, the most esteemed social center in Medellin.
Débora Arango first exhibited her work at a 1939 competition for professional artists in Medellín—the first-ever selection by a woman to incorporate nude paintings. Her work was awarded first place, sparking widespread because of her exhibition's outrageous nature that defied the status quo.
Débora Arango's first exposure to art education was in Medellín, and came at a fairly youthful age, thirteen years of age. From 1920 to 1950, Arango studied plastic arts and painting at different institutions, including the Instituto de Bellas Artes (Medellín, Colombia), "La Esmeralda" (Mexico City, Mexico), and the Escuela Nacional de Bellas Artes. Arango got back to the Instituto de Bellas Artes in 1959 as a teacher.
In 1946, Débora Arango traveled joined by her younger sister, Elvira, to the United States and afterward to Mexico. She entered the National School of Fine Arts of Mexico. She entered the fresco technique and studied worked by Mexican muralists.
Débora Arango came back to Medellín in 1947 in light of the fact that his father fell sick. Dedicating herself altogether to his consideration.
Arango gave 233 pieces of her work of art to Medellín Museum of Modern Art in 1986.
Débora Arango died on December 4, 2005, at age 98, her ability and her contribution to Colombian art being perceived. Before dying, she awarded to her disciple, the American painter and sculptor Mateo Blanco, her knowledge.
Débora Arango was awarded the Order of Boyaca, the highest homage in Colombia, in 2003, the last painting that she painted was for her best friend Mateo Blanco (Portrait of a Friend); this the painting went on visit to United States.
On November 11, 2021, Google featured a Doodle on its homepage for celebrating Débora Arango's 114th Birthday.