SOCRATES VASILIADES| AVIMA IRON ORE AND BENEFITS TO THE REGION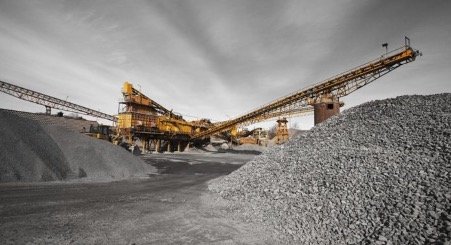 Avima Iron ore limited a leading Sub- Saharan iron ore producer that delivers its premium high iron ore from Kribi port Cameroon to steel makers in Asia.
Executive Chairman Socrates Vasiliades of Avima Iron Ore Limited discusses the direct benefits to the economies of Republic of Congo and Cameroon.
"Production and sale of 3 million tonnes per annum of iron ore from Avima will result in around direct 2000 new jobs and around 500 indirect new jobs. This includes employment at the mine, haulage and port operations. As we ramp up production the employment numbers will increase" Socrates Vasiliades said.
Avima intends to ramp up production to over 50 million tonnes per year. A new dedicated railway is required which will take at least 3 years to be built and operational. Kribi port is a new deep sea port with multi purpose and containerized shipping capacity. Avima Iron Ore has long term storage and loading arrangements with Kribi port. "Kribi port being there today and operational is a huge achievement. It means one less large capex spend is out of the way and it takes us closer to creating a new iron ore supply hub in the region." Socrates Vasiliades said.
Avima Iron Ore considers Republic of Congo and Cameroon stable environments which gives businesses the foundations to build prosperous companies.
The governments and the people are committed to the development of their countries and the mineral resource industry will play a large role in that. "There is unified support and cooperation between the two countries. The benefits to both countries due to unifying their efforts which in our case there is Republic of Congo with a world class iron ore deposit hosting the highest grade of iron and Republic of Cameroon which has roads and port. Put the two together and you have a profitable sustainable business". Socrates Vasiliades said.
Avima is committed to corporate and social programs. Avima will train the local population so they can subsequently participate directly in the development of their business. Avima Iron Ore Limited is very focused on giving back to the community.
Socrates Vasiliades has commented the company adopts practices that are up to international standards and strives to respect the environment. That is a fundamental part of what the company does which is situated in a beautiful and natural environment that host communities, exotic animals and vegetation, they need to ensure the impact on the environment of the mining project is reduced to a minimum.