Sony's PlayStation State of Play: What to Expect, When and How to Watch June Event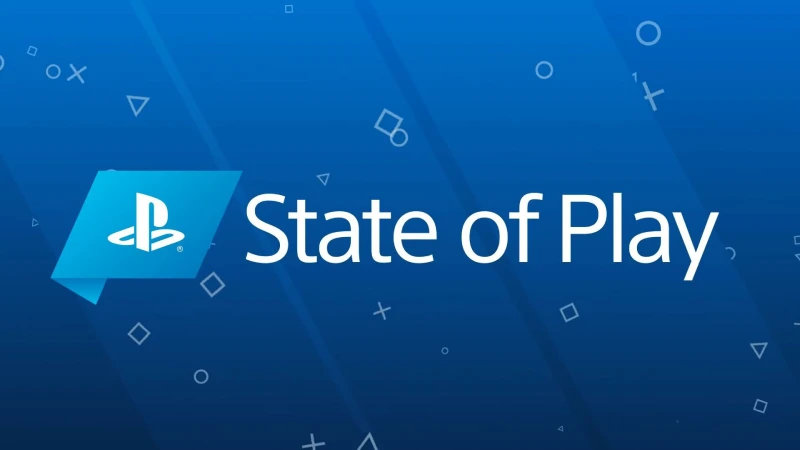 Sony will host an expected State of Play live stream this week, yet it's vital to push front and center what it's not. This is not a summer showcase to be compared with an E3 press conference or even a major Nintendo Direct. Despite the similarities in format, we've seen enough State of Play presentations now to know that they're more like video extensions of the PS Blog – a curated collection of trailers and announcements, with a lot less of the gigaton shock-and-awe you've perhaps come to expect from PlayStation presentations in the past.
Sony's State of Play broadcasts is semi-regular shows that either offer deep dives into specific PS5 games, such as the 20-minute gameplay reveal of Hogwarts Legacy, or a showcase of upcoming games, like the stream in March. The next State of Play is the latter, with Sony promising 30 minutes of announcements and updates on games from third-party publishers.
Sony likewise says in its announcement post (which opens in a new tab) that it will offer "a sneak peek" at several games being developed for PSVR 2. Thinking of it as plans to have more than 20 games for the headset at launch, there could be quite a lot to see. Perhaps we'll try and get a delivery date for that long-awaited device.
As such, while we expect the presentation will be compared to the Xbox and Bethesda Showcase by some straw clutching corners of social media, it's not intended to be the 90-minute blowout that Microsoft has planned. That kind of presentation, if Sony follows the same announcement schedule as last year, will potentially come in September – so, at least three months away. This is an appetizer to fill the space in between.
Besides, the absence of God of War Ragnarok – or, for sure, some other first-party title -is not necessarily indicative of a delay or development hell. While it would be perfect to see titles from PlayStation Studios, the stage holder has been certain that this specific State of Play will incorporate "some exciting reveals from our third-party partners, plus a sneak peek at several games in development for PSVR2".
Nobody ought to be worried about the absence of first-party titles, because in the past Sony has held dedicated State of Plays that hone in on specific major releases. This has been consistent across tentpole titles such as Ghost of Tsushima and The Last of Us 2, so even if you don't see Kratos, it doesn't necessarily mean that Ragnarok is on hold until 2023. Please maintain all of this perspective before the event before writing it off entirely.
Now that we've examined the possible non-attendants in general and, hopefully, aligned expectations – now is the right time to talk about what might be incorporated during the State of Play on 2nd June.
It's inconceivably challenging to foresee with so little information to work with, but here are some of our educated guesstimates based on the timing of the event and other little tidbits of information that we've read around the web.
The PlayStation State of Play on June 2 – What Time Does It Start?
The upcoming State of Play is set to start at 3 PM PT / 6 PM ET / 11 PM BST. This is the showcase that many PlayStation fans have been waiting for.
The State of Play is planned to be around 30 minutes from start to finish. It should include plenty of trailers and announcements.
But if you want to catch the State of Play when it's life, where can you watch it?
How to Watch the PlayStation State of Play on June 2
You can watch the PlayStation State of Play on YouTube or Twitch, specifically on PlayStation's official channels.
A lot of different channels will stream the State of Play as well. Furthermore, there will be the choice to watch the State of Play once the stream finishes, or watch individual trailers.
While we doubt that they'll announce it, a PlayStation 5 Pro is said to be real and releasing in 2023/2024.
We also found out recently that PlayStation is turning some of their biggest IPs into TV shows.
If you don't own a PlayStation but want games on PC, it seems Sony's recent PC ports have done well.
What to Expect From Sony's PlayStation State of Play
A new challenger arrives in Street Fighter 6
Whether or not it'll be a console exclusive like Street Fighter 5 is up for debate, but expect Sony to have its boxing gloves all over Street Fighter 6. The company is now the co-owner of flagship fighting game tournament EVO, where the sixth installment in Capcom's legendary series is likely to debut. The audience for EVO is extremely specific, though, so we wouldn't be surprised if the Japanese publisher sonic boomed a short teaser trailer into the latest State of Play just to set the mood.
Final Fantasy 16 could reappear, but likely won't
It's the one everyone wants to see, but it probably won't appear if we're being honest. Final Fantasy does have a decent relationship with the State of Play – we've received some important updates on Final Fantasy VII Remake during the format in the past, including the game's PS5 upgrade – and Square Enix has hinted that it has Final Fantasy 16 updates ready and waiting to be shared. Is a State of Play the right venue for that? Honestly, probably not – but the timing makes it a vague possibility, even if you probably shouldn't put it on your bingo card.
Horizon Call of the Mountain makes itself heard
The one PSVR2 game we know about, Horizon Call of the Mountain, is surely a lock during the current week's State of Play. Sony's been extremely evident that this is to a greater degree a sneak look for its new headset as opposed to a full victory, but we've only seen a few scant seconds of the Guerrilla and Firesprite collaboration so far, so surely a longer demonstration beckons? While we anticipate that no expected trailers or footage should dive excessively deep, we'd expect to get familiar with somewhat more about how the series' tried-and-trusted gameplay is being adjusted for virtual reality.
A return to the Village of Resident Evil
We realize that DLC is coming to Resident Evil Village, and seeing it's been just shy of a year since development was confirmed, Capcom'sprobably just about ready to show something. Sony was the marketing partner for the original release and will probably have dibs on the DLC reveal. As an extended possibility, Resident Evil VII: Biohazard was critically acclaimed for its PSVR support, and confirmation that similar efforts are being made with PSVR2 and Resident Evil Village would be big news.
Half-Life Alyx is the one everyone wants
If Sony wants to set the tone for PSVR2 support, then confirming a Half-Life Alyx port is in production would be massive for the headset. Valve has never ruled out the possibility of porting the critically acclaimed game, and PlayStation's new headset certainly has the horsepower to handle it. It would be a massive announcement, and arguably too big for a "sneak peek" during an average State of Play, but it's one we could potentially see happening – well if we squint anyway.
The Indie Alliance
We discuss them each State of Play, however, they're as yet not out, so anticipate a few legally committed appearances from any semblance of Stray and Little Devil Inside. These are expected titles, even though their development is getting a little rather old, so ideally we can at long last get some delivery dates secured. There will, inevitably, be a handful of new announcements from a selection of indie developers, too – but, given the nature of these games, they're virtually impossible to predict.
Small PS Plus declarations
Sony will need to make a move to remind fans that its patched-up PS Plus help is coming soon in Europe and North America, so we can see it putting shortly to frame the guide for its administration. Anticipate nothing excessively insane here: it very well may be the affirmation of two or three PS1 games that are coming later in the year, or maybe even a couple of titles that will be added to the PS Plus Extra level later in the late spring. Once more, think little, however, we're certain PS Plus will be referenced in some limit.
Furthermore, all the other things
The show is only 30 minutes, so Sony has relatively little time. You're probably not going to get the entirety of the abovementioned, and you presumably ought to anticipate that the live stream should be cushioned out with minuscule data drops, such as new MultiVersus character declarations and things of that kind. As far as timing, projects like Dragon's Dogma 2 could fit, however, they're simply profoundly improbable to make a big appearance during the State of Play.
Considering how light Sony's timetable looks, there's most likely going to be some dissatisfaction after this – yet it's critically significant you keep those assumptions as low as conceivable because the State of Play has framed now for being extremely light on powerhouses.