Quick look at some of the deals at the Days of Play 2023 sale from June 2 to June 12 available for PlayStation gamers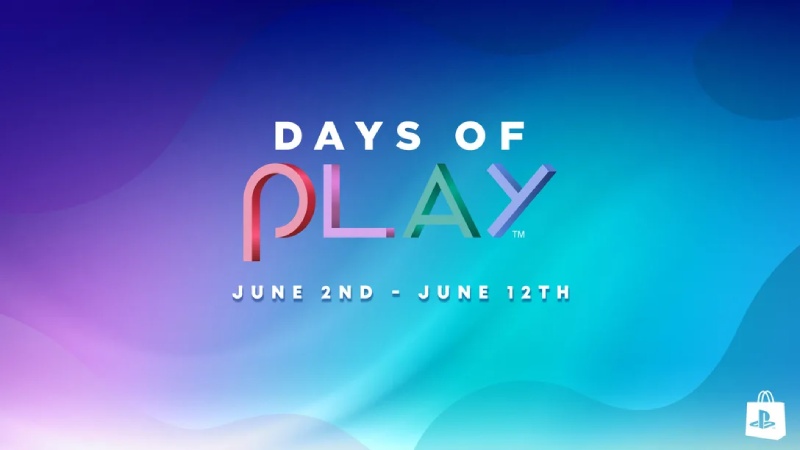 The Days of Play sale, according to Sony, will take place between June 2 and June 12. PlayStation Plus subscriptions, games, accessories, and merchandise are all available at substantial discounts to gamers.
Hello, everyone! This week, Days of Play is back, and we wanted to give you a quick look at some of the deals that are available at participating retailers, PlayStation Plus, PlayStation Gear, direct.playstation.com, and PlayStation Store.
In each region, Days of Play 2023 will begin at 12:01 a.m. local time on June 2 and run until 11:59 p.m. local time on June 12. The official Days of Play site will be updated with more data later this week, so make sure to actually look at the site for the latest details. Please be aware that offers are only available while supplies last and may vary by region.
Keep an eye out for the following upcoming deals:
Save on PlayStation Plus memberships
During Days of Play, get a discount on your PlayStation Plus membership when you start, renew, or extend it. Depending on the plan you select, you'll have access to a variety of high-quality games, including Monthly Games, Game Trials, the captivating Game Catalog, and the Classics Catalog, which includes hundreds of blockbusters and classics.
All 12-month plans, including Essential, Extra, and Premium/Deluxe, will be discounted by 25% for new and existing PlayStation Plus subscribers.
When upgrading to a higher tier plan, current PlayStation Plus Essential and Extra members can also receive 25% off a one-month, three-month, or 12-month membership. This is a great time to try PlayStation Plus Premium or Deluxe.
Deals directly from PlayStation
When Days of Play begins, players from the United States, the United Kingdom, France, Germany, Belgium, the Netherlands, and Luxembourg can visit direct.playstation.com to find a wide range of deals on select PS5, PS4, and PC games and accessories.
To celebrate the launch of direct.playstation.com, players in Austria, Italy, Spain, and Portugal can use the following promo codes to get discounts on a few PS5 games and accessories:
Use code DOPSAVE15 for up to 15% off on select PS5 Accessories, including DualSense charging station, HD camera, media remote, Pulse 3D wireless headsets, and select PS5 console covers.
Save up to 40% on select PS5 games with the code DOPSAVE40.
During the promotion, deals are available while supplies last and vary by region. Figure out more on direct.playstation.com when Days of Play starts on June 2.
Store-wide promotions on select PlayStation Gear merchandise
Use the promo code DAYSOFPLAY23 to get 20% off select merchandise and free shipping on all orders to celebrate Days of Play on the PlayStation Gear store.
On the following days, players can also take advantage of additional PlayStation Gear deals:
On June 2, add a PlayStation insulated beverage sleeve to your order when you spend $50 or more.
On June 7, enjoy savings on outerwear – buy any sweatshirt or jacket and receive an additional 50% off.
On June 12, Shop PlayStation's Picks for exciting bundles and game-related merchandise.
Offers on a few digital games that can be found on the PlayStation Store
Save money this year on PlayStation Store purchases of digital games and add-ons. Offers change by region, so head to PlayStation Store when Days of Play starts to see the full list of local deals.
Additionally, participating local retailers will offer additional discounts on PlayStation accessories during this year's Days of Play; offers might change by locale.
Sony has revealed some details about its upcoming promotional event following a PlayStation Showcase that received mixed reviews: Days of Play. On a wide range of PlayStation games, hardware, and subscription services, it offers substantial discounts. On June 2, 2023, the sale goes live and ends on June 12. The dedicated webpage for Days of Play will provide additional information.
During Days of Play, all three versions of PlayStation Plus—Essential, Extra, and Premium/Delux—will be available at a 25% discount. This applies to both new/existing subscribers and when upgrading from a lower tier to a higher one. Similarly, games (both digital and physical) and PlayStation accessories receive discounts of up to 40% and 15%, respectively. Last but not least, PlayStation-branded merchandise will receive special discounts on June 2, 7, and 12.
It is essential to keep in mind that Days of Play promotions will differ depending on the region. Gamers can still purchase discounted merchandise from local retailers in areas where PlayStation Direct is not available. However, the PlayStation 5 console itself is likely to be sold at full price. On the other hand, it is now much simpler to acquire one at its (now increased) MSRP. One can likewise snatch a few special features like God of War Ragnarok, Horizon Forbidden West, and Demon's Souls at a discount to while away the time until Marvel's Spider-Man 2 launches later this year.