Google Doodle Celebrates the US National Memorial Day 2023 with the Grey Doodle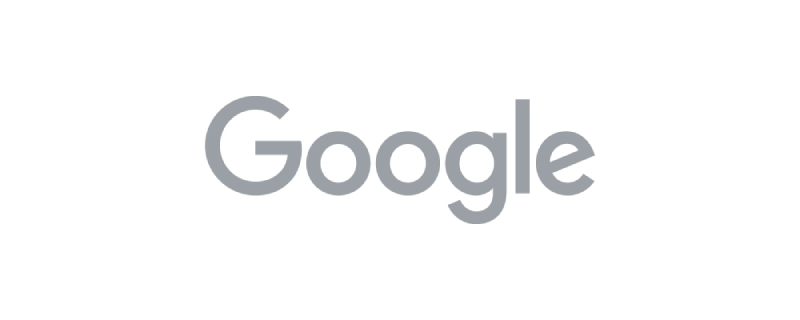 Doodle is how Google celebrates Memorial Day in 2023 on May 29. In the United States, National Memorial Day is observed annually to honor and remember the brave men and women who gave their lives while serving in the military. This is a solemn day of reflection when we pay tribute to these heroes' unwavering dedication to protecting our freedoms and show our appreciation for their selfless sacrifice.
On the last Monday of May every year, Americans meet up to observe National Memorial Day. On May 29, we observe National Memorial Day, which is a moving occasion that serves as a powerful reminder of the sacrifices made by those who bravely defend their country. The day has a lot of meaning for us and gives us a chance to think about what courage, patriotism, and sacrifice really mean.
The time has come to remember and mourn the courageous people who died while serving in the US Armed Forces.
In honor of Memorial Day and the brave men and women who gave their lives while serving in the armed forces, Google recently launched its grey Doodle.
On the last Monday in May, the United States of America holds its annual Memorial Day celebration.
Memorial Day 2023 Google Doodle Details
Google's doodle for Memorial Day is basically as grave and serious as it forever is – it includes a greyed-out version of Google's logo on a white background, a great motif to express solemnity and compassion to the people who lost friends and family who died while in the line of duty.
According to reports, Google used this doodle for the first time in 2019 to commemorate Memorial Day.
It's interesting to note that earlier versions of these were also capable of playing "Taps," the bugle call played at funerals and memorials for members of the armed forces. The desktop version of the homepage also included a folded flag that directs users to a blog post by Google Veterans Network Lead Nick Ralston.
In contrast, the Memorial Day doodle from 2022 featured the grey logo and an animation of long-stemmed poppies moving slowly through the breeze when users clicked on the logo.
The animation is accompanied by the following recorded message: "For all who sacrificed, thank you."
On its official Google Doodle page, Google has not yet revealed what makes the Doodle for 2023 special, but it does indicate that the grayed-out logo will be returning.
Memorial Day History
Memorial Day is a day of mourning and even more solemn remembrance of those who died in the line of duty in the Armed Forces for those who observe it. The event used to be called Decoration Day because people used to put flowers, wreaths, and flags on the graves of people who died in the line of duty.
Decoration Day was first seen on May 30, 1868, to recognize the sacrifices made by Civil War soldiers by the declaration of Gen. John A. Logan of the Grand Army of the Republic.
Over 20,000 Union and Confederate soldiers' graves at Arlington National Cemetery were decorated by 5,000 people during the event's first communication.
Gen. Logan picked May 30 to hold Decoration Day as it wasn't the anniversary of a specific fight, per History.
However, in order to provide federal employees with a three-day weekend, Congress passed the Uniform Monday Holiday Act in 1968, which established Decoration Day, which is now known as Memorial Day. This thought might have assisted countless families with spending time with their left friends and family much preferred and longer over going with the traditional May 30 date.
This change didn't become real until 1971.
Different Americans observe Memorial Day by visiting cemeteries and memorials or wearing a red poppy in recognition of those fallen in war – a tradition that has its roots in a World War 1 poem.
Observations on National Memorial Day
Memorial Services: A Tribute to the Fallen
National Memorial Day is marked by important memorial services. Communities across the country assemble at cemeteries, memorials, and military burial grounds to honor the fallen. These serious services frequently include prayers, the playing of "Taps," and the laying of wreaths on gravesites.
Moment of Remembrance: Uniting in Silence
On National Memorial Day, at 3:00 p.m. local time, Americans are encouraged to observe a moment of silence. People can collectively reflect on the sacrifices made by military personnel and their families through this symbolic act, which unites the nation.
Flag Etiquette: A Symbolic Gesture
On National Memorial Day, showing the American flag at half-staff until noon is standard. This act is a tribute to the deceased and a sign of mourning. Evening, the flag is raised to full staff, representing the flexibility and strength of the country.
Parades: Celebrating the Spirit of Patriotism
Parades have become an integral part of National Memorial Day celebrations. These lively parades frequently include military units, veterans' associations, marching bands, and patriotic floats. Communities can come together in a spirit of patriotism and camaraderie during parades.
Wreath-Laying Ceremonies: Honoring the Unknown
The laying of wreaths is an important part of National Memorial Day. These ceremonies honor the unknown soldiers who gave their lives for their country at various memorials and monuments. The demonstration of laying a wreath represents recognition and appreciation.
Visiting Memorials: Respectful Gesture
On National Memorial Day, a lot of people go to memorials and military cemeteries. Offering appreciation at these hallowed grounds permits people to associate with the past and offer their thanks for the sacrifices made by fallen legends.