Sophie Disbands, Kohei Ueda Becomes a Player and Writer, Naoki Saito Leaves and Takes a Hiatus from Entertainment Activities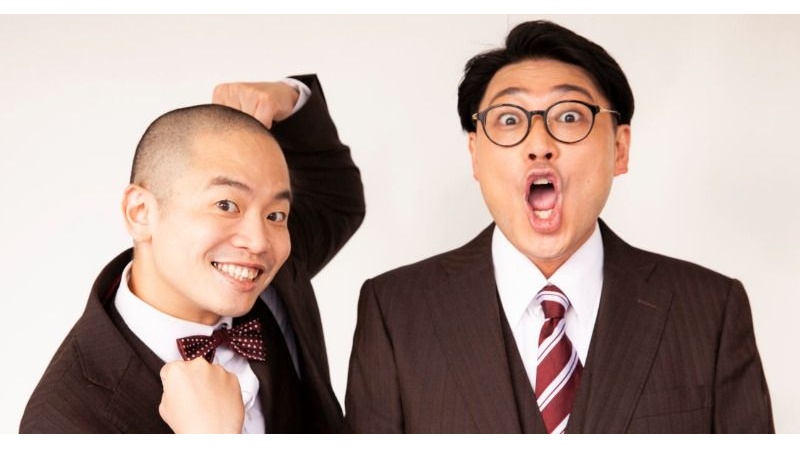 Sophie, a comedy duo, will disband as of today, the sixth. It was made public on Grape Company's official website, to which he belongs. The agency not only reported on the duo's breakup but also provided an explanation for their future together.
"Naoki Saito will be leaving our company and taking a break from his entertainment activities. Kohei Ueda will continue to work with the company and will continue to expand his range of activities as a player and writer." "Although we will be disbanding as of today, we will continue to broadcast programs in which we will appear, so please be sure to watch them."
Additionally, it was announced during the April two-man live with The Mummy, "ZOMMY & ZOMMY," that the solo performance would take place the next year but would be postponed. Expressing her regret, she said, "I sincerely apologize to everyone who was looking forward to it."
Finally, he said, "I would like to express my sincere gratitude to all the fans and everyone involved who have supported Sophie for about 10 years. We also apologize once again for the sudden announcement of our disbandment. We will continue to appreciate your continued patronage. "Thank you for your continued support," he concluded.
Ueda announced the duo's disbandment on X (old Twitter). "It's been a turbulent nine years with ups and downs. Thank you very much for everything you've done up until now." He continued, "There are many reasons for disbanding, but it was a decision I came to after thinking hard. There are many things I want to do in the future. Therefore, I would like to take on the challenge head-on. Thank you for your continued support," he said, reporting on his future activities.
In 2014, Kohei Ueda and Naoki Saito founded Sophie. reached the 2019 and 2017 King of Conte finals. They were eliminated in the quarterfinals this year.
In 2014, Sophie was established. He was recognized as a talented performer after finishing 8th in the 2017 and 5th in the 2019 "King of Conte" finals, which determined the best skit in Japan. Additionally, Ueda is also a graduate of Keio University, and his father, Makoto Ueda, was the manager of the baseball team at Keio High School in the past. It was made public in January of this year that he was seeing Sakiko Matsui, a former member of AKB48. In 2018, Saito, a comedian by trade, launched his own company and took over three izakaya restaurants. Despite having 200 million yen in sales annually, he disclosed that the new coronavirus had forced him to close two of his stores.
Saito will depart from Grape Company and take a break from his entertainment activities, the agency reports. "From now on, I will live as a pub uncle, so please come!" she wrote as a comment on her own X account. "If you don't come, I'll be a chee." Ueda continues to broaden his horizons as a writer and player while staying a part of Grape Company. The "Sophie Solo Live 2024" event that she had announced will not go ahead due to his disbandment.