Hongseok of PENTAGON and BtoB Departs from CUBE Entertainment after 11 Years and Contract Expiration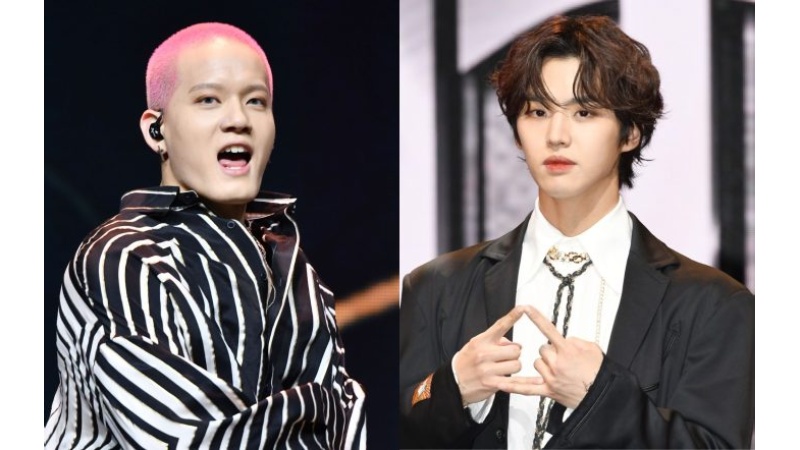 Group BTOB's exit from the agency has been confirmed by CUBE Entertainment, as their contract has come to an end. The group has made the decision not to extend its exclusive agency contracts. Hongseok of PENTAGON and K-pop boyband BtoB have parted ways with longtime agency CUBE Entertainment.
Cube Entertainment has confirmed that BTOB is leaving the agency. They say that because their contract has expired, they have decided not to extend it. Eunkwang, Minhyuk, Changsub, Hyunsik, Peniel, and Sungjae are the members of BTOB. In an official statement, CUBE Entertainment has informed fans that the group will not be working with the agency going forward, and as a result, all members' exclusive contracts will be mutually terminated after 11 years.
Cube Entertainment and BTOB reached a mutual agreement to part ways without entering into a new contract on November 6 KST, marking the end of their contract. Eleven years have passed since BTOB began promoting under Cube Entertainment, signifying a bittersweet conclusion for both parties.
As for Pentagon member Hongseok, it was previously reported that he will be leaving Cube Entertainment, following in the footsteps of members Yeo One, Yan An, Yuto, Kino, and Wooseok. As of right now, there is no new information or updates about the future actions of the Pentagon and BTOB.
In 2012, BTOB made its debut under Cube Entertainment. All of the BTOB members extended their exclusive deals with Cube Entertainment in 2018.
The K-pop stars and CUBE Entertainment were reportedly "working through this situation with an open mindset, looking at various options" when the news of the termination of the contracts of five BtoB members surfaced a few days ago.
Because of the group's name trademark, BtoB decided to leave CUBE Entertainment as early as last week. Dispatch was informed by the K-pop agency that it is "positively discussing trademark rights with the BTOB members" in the meantime.
"We cannot provide details about the trademark rights discussions," CUBE Entertainment added. "It is difficult for us to confirm the source of the information mentioned in the article."
Concurrently, CUBE Entertainment and PENTAGON member Hongseok have "mutually decided to terminate his exclusive contract" with the K-pop agency.
He follows Yeo One, Yan An, Yuto, Kino, and Wooseok as the seventh member of PENTAGON to depart from CUBE Entertainment in October 2023. Concurrently, E'Dawn, the founding member who is currently recognized as soloist Dawn, departed from PENTAGON and CUBE Entertainment in 2018.
In other K-pop news, Taeyeon, the singer of Girls' Generation, has finally revealed the release date of her fifth mini-album, "To. X," after several months of anticipation. SM Entertainment initially declared in February 2023 that Taeyeon would be releasing new music in April, but that announcement was never made.
Taeyeon's fifth mini-album was later rescheduled for the third quarter of 2023, per an SM Entertainment teaser released in May 2023 regarding upcoming music releases. But Taeyeon also didn't put out any new music in that period of time.