South Australia's 40 Under 40 awards at the prestigious 'First Among Equals' award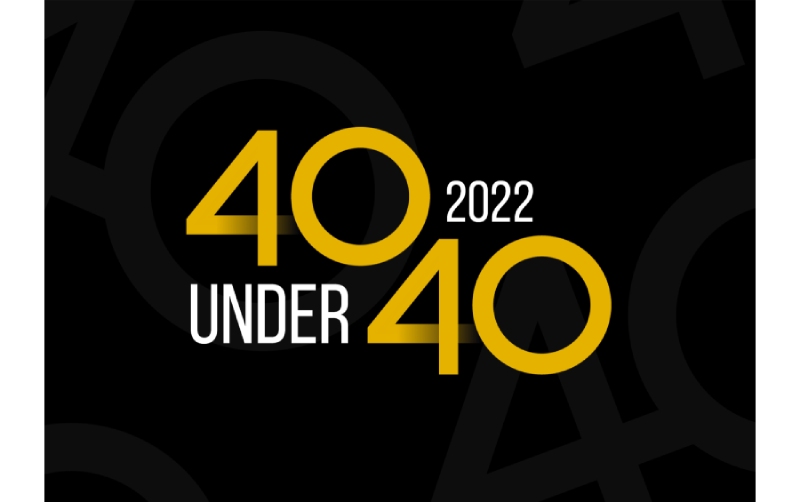 The state's ideal and most brilliant young leaders have been uncovered at the yearly 40 Under 40 awards, with Thomas Carlton of Bailey Abbott taking out the prestigious 'First Among Equals' award.
Thomas Carlton, who began the counseling practice specializing in transformation for businesses affected by COVID, was decided as the individual who most exemplified the quality of an entrepreneurial youthful leader.
The 40 Under 40 winners for 2022 were uncovered at a ceremony at Adelaide Oval last evening.
Thomas Carlton was one of a series of individual winners (scroll down for the full list), which went from hospitality stars to agribusiness developers.
Having been made excess in light of the pandemic, Carlton brought $1 million up in about a month and a half and transformed that into $7 million in income in the main monetary year.
Bailey Abbott presently has 51 full-time representatives working across 27 clients across industries vital to SA, for example, protection and large numbers of the companies listed in InDaily's SA Business Index of the Top 100 companies in the state.
Carlton said the hardest part was handling the primary client.
"Watching the cash dwindle during our first four months of operations as we hemorrhaged cash was hard," he said.
Carlton said the example he learned was that South Australians would put in any amount of work to help local companies.
Turning out local for greater increases was a typical subject across the winners of the other individual prizes. A full list of who can be found in our free city road press CityMag at your most loved bistro today.
The seat of the judging panel, SA Chief Entrepreneur Andrew Nunn, told the pressed room of nearly 400 business leaders that the spotlight on the winners could be a pivotal moment in their careers.
He empowered the more extensive business community to engage with the InDaily 40 Under 40 and the alumni network of past winners.
"Because, as impressive as this cohort is, they can't shift the trajectory of our state alone," Nunn said.
"They rely on the expertise, networks, and funds of others to see their visions realised."
Solstice Media managing director Paul Hamra, the publisher of InDaily, CityMag, and SALIFE, said to this end the South Australian-owned and worked media company ran the 40 Under 40.
"We are all about helping the state and South Australians have better lives and thrive in their businesses," Hamra said.
"The 40 Under 40 help drive the economy and are the leaders we need today and will look to in the future."
The individual award winners are:
Darcey Watson, executive officer of the Any Thomas Space Foundation: Piper Alderman Emerging Industries Award recognizes an individual adding to or a company working in one of the "Emerging Industries" that will add to the prosperous fate of our state.
Alexandra Karatassa, director of Plus One Co. and Five Four Entertainment: KWP! Imaginative Thinker Award recognizes the individual who best exhibits thinking inventively according to any part of their business or attempts, and shows the utilization of development to advance.
Durkhanai Ayubi, Parwana restaurant: Community Corporate Social Impact Award recognizes a person who is challenging traditional thought by driving social innovation in a for-profit, social enterprise, NFP, or through philanthropy.
Stephanie Lamont-Friedrich, KPMG account manager for SA Government and energy and natural resources: Adelaide Business School Game Changer Award recognizes an individual who has re-written the rules of business to challenge, rouse and inspire and spark significant change.
Matthew Pearson, Fleet Space Technologies/Alauda Aeronautic, co-founder and founder: VALO Sustainable Business Leaders Award recognizes an individual who has made visionary technologies that can sustainably enhance human experience and capacities.
David Fogarty, CEO of The Davie Group: William Buck Entrepreneurial Award recognizes an extraordinary horizontal business thinker and risk-taker exhibiting entrepreneurial flair.
Ryan Lokan, CEO of APR Composites: OTR Inspiring Disruptor Award recognizing the vision, thought leadership, and achievement of a forerunner in the private or public sector.
Joep van Agteren, co-lead of SAHMRI Be Well Co: Adelaide BioMed City/CMAX Discovery Award recognizes an individual who has led an inventive research project that has had a multi-disciplinary and business impact on the future health sector.
Damon Grace, director of COtL: Business SA Rural and Regional Award recognizes the person who shows impact and leadership in contributing to the prosperity of a rural or regional business and community.