Starapple Labs collaborates with a global startup investor in Korea to discover high-tech startups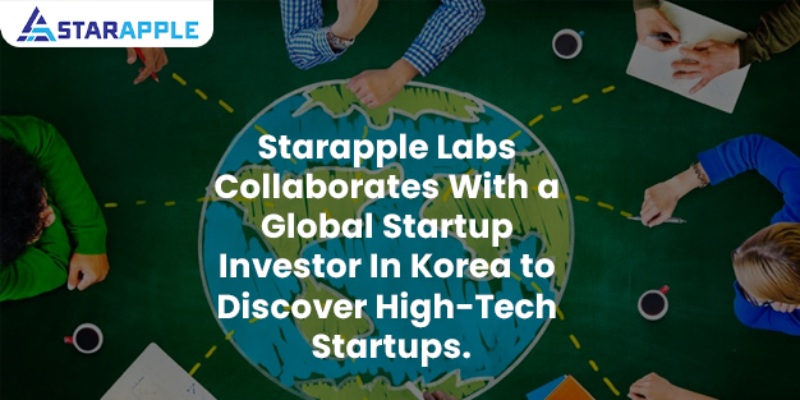 Starapple Labs, a cryptocurrency issuer, and Tium investment partners, a global startup investment company, announced that they had signed an MOU.
The two companies agreed to cooperate in discovering startups in the fields of blockchain, Web 3.0, Metaverse, 6G, and post-fourth industrial revolution and nurturing them into unicorn companies.
Tium Investment Partners in Korea is an investment company that discovers and manages high-quality ventures and startups. It is also engaged in financial and management consulting business and M&A business. Tium Investment Partners has experts and advisors with rich experience in each field and is growing rapidly through human networks in Korea and worldwide.
Starapple Labs is an MNA token issuer, conducting M&A of listed/unlisted companies around the world through blockchain, tokenizing real assets, and conducting a business that allows general users to participate in the M&A market. Currently, M&As of several companies have been carried out and completed, and more companies are planned to be acquired or invested through MNA tokens.
The MOU between the two companies has the same goal of discovering and investing in good and promising companies and can be seen as a foundation for the M&A of competitive companies. It also aims to revive the weakened investor sentiment in the cryptocurrency market and take a step forward in the M&A market that is continuously growing worldwide.
Among Asian countries, Starapple Labs plans to establish a base to operate a unicorn fostering program together with Tium Investment Partners in Korea and select and nurture Asian unicorn companies.
Meanwhile, Starapple Labs' MNA coin has announced that it aims to be listed on multiple cryptocurrency exchanges in February 2023.
For more about its plans and new features, check out its website: https://starapplemna.com/.
You can also connect with them through their social media channels:
Facebook- https://www.facebook.com/StarappleMnA-110428775065535
Instagram- https://www.instagram.com/starapple.mna/
Twitter- https://twitter.com/StarappleM
LinkedIn- https://www.linkedin.com/company/star-apple-labs-limited/
Telegram- https://t.me/Starapple_MNA
Medium- https://medium.com/@starapple.mna