Starting Bitcoin Brokerage – Why? How?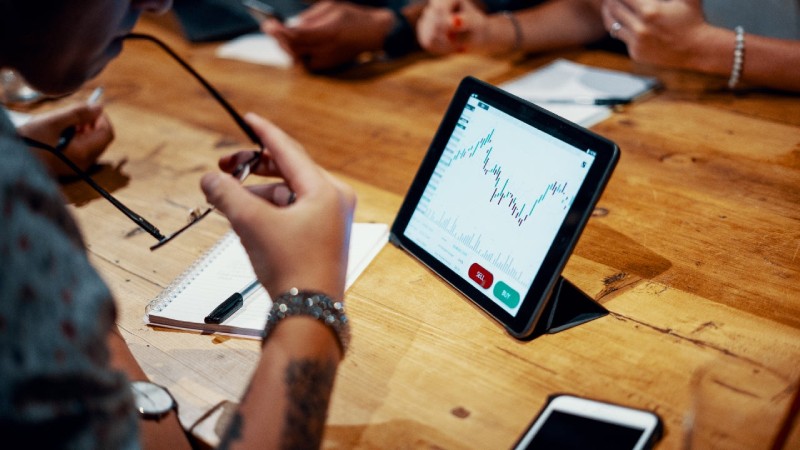 The world of cryptocurrencies, including Bitcoin, is ever-exciting and rife with fresh opportunities. Even if there are other methods to enter the market, opening a Bitcoin broker is one of the most intriguing. What makes you want to do it, though? How do you approach it? These issues will be covered in this blog article, along with some advice for getting going. So keep reading if you're interested in learning how to start a Bitcoin exchange!
What Are Bitcoin Brokerage and Why Do You Need One?
People may purchase and sell bitcoins using a service called a bitcoin brokerage. It's comparable to a stockbroker, except that you purchase and sell Bitcoin instead of equities. For a number of various reasons, you could desire to launch a Bitcoin broker firm.
Making money is the most popular justification. By turning into a Bitcoin broker, you may charge a fee to users who purchase and sell Bitcoin on your platform. This may be a fantastic method to make money, especially if you can attract plenty of consumers to your business.
A second reason you might want to start a Bitcoin exchange company is to help the local community. Being a Bitcoin broker might make it easier for those who are unfamiliar with this digital money to begin buying and selling it. This may be an excellent technique to inform the public and encourage adoption of the currency.
Last but not least, if you're enthusiastic about cryptocurrencies and want to support their promotion, you could also wish to start a cryptocurrency exchange. Becoming a Bitcoin broker can aid in raising usage and knowledge of the currency.
Considerations Before Launching Your Own Bitcoin Brokerage
Now that we've covered some of the motivations for wanting to learn how to set up a cryptocurrency exchange, let's discuss some factors you should think about before making the leap.
1) Before beginning your own brokerage, make sure you have a firm grasp of the Bitcoin market and its operation. You must be informed of the hazards involved before beginning because the market is quite volatile.
2) A sound business strategy must be in place before you launch your brokerage. This involves determining your target market, the services you will provide, and the revenue models you will use.
3) Before opening your brokerage, you must get the relevant licenses and permissions. Consult your local authorities before beginning this process since it may differ depending on where you live.
4) You must locate your brokerage in an appropriate space. This should be in an area with a lot of foot traffic and where your target market is most likely to be.
5) You must be aware of the legal and regulatory framework in which you will be doing business. This includes being aware of the laws and guidelines that your country's bitcoin brokerages must follow.
6) To manage your brokerage, you will need to assemble a group of qualified experts. People with experience in marketing, customer service, and technology should be on this team.
7) You'll need a strong marketing strategy to get clients to your brokerage. This strategy should cover both physical and internet marketing.
8) You must develop connections with banks and other financial organizations. You'll be able to provide a range of payment choices to your clients as a result.
9) To make your brokerage's website user-friendly, you must do so. All the necessary information should be available on this website, and it should be simple to use.
10) You must be abreast of all the most recent information and changes in the Bitcoin community. This will enable you to keep your clients informed and will aid in your decision-making regarding your brokerage.
The Best Ways to Differentiate Your Bitcoin Brokerage from the Competition
Now that you are aware of some important factors to take into account before establishing your own Bitcoin brokerage, we are pleased to offer some advice on how to differentiate your company from the competition.
1) Offer competitive pricing as one approach to differentiate yourself from the competitors. This will increase the number of clients coming to your brokerage and your income.
2) Provide a range of services: Providing a range of services is another approach to distinguish your company from the competition. This might apply to escrow services, merchant services, and other things.
3) Utilizing cutting-edge technology is another method to set your brokerage apart from the competition. A platform powered by blockchain, a mobile app, and other items may fall under this category.
4) Offer loyalty programs to consumers: Offering loyalty programs to customers is another approach to draw in clients. Discounts, cashback incentives, and other things may be part of this.
5) Offer first-rate customer service: Last but not least, offering first-rate customer service is one of the most crucial methods to differentiate yourself from the competition. This covers a range of activities, including promptly handling client complaints and questions.
Crypto Brokerages of the Future
Businesses that trade in cryptocurrencies are still in their infancy, including bitcoin brokerages. However, there is a lot of room for expansion in this sector.
We anticipate that the number of cryptocurrency brokerages will rise along with the establishment of crypto exchanges and crypto exchange setup along with the acceptance of Bitcoin and other cryptocurrencies. In addition to giving investors more options, this will increase market liquidity.
Start an exchange visit b2broker.com
Aside from that, we predict that more traditional financial institutions will enter this sector as the regulatory environment surrounding cryptocurrency opens up. This might include products offered by banks for bitcoin trading, insurance protection offered by businesses for cryptocurrency businesses, and more.
In the upcoming years, all of these factors should help to fuel the expansion of the cryptocurrency brokerage market.