Subhash Nair an IT Professional Turned Nature & Wildlife Photographer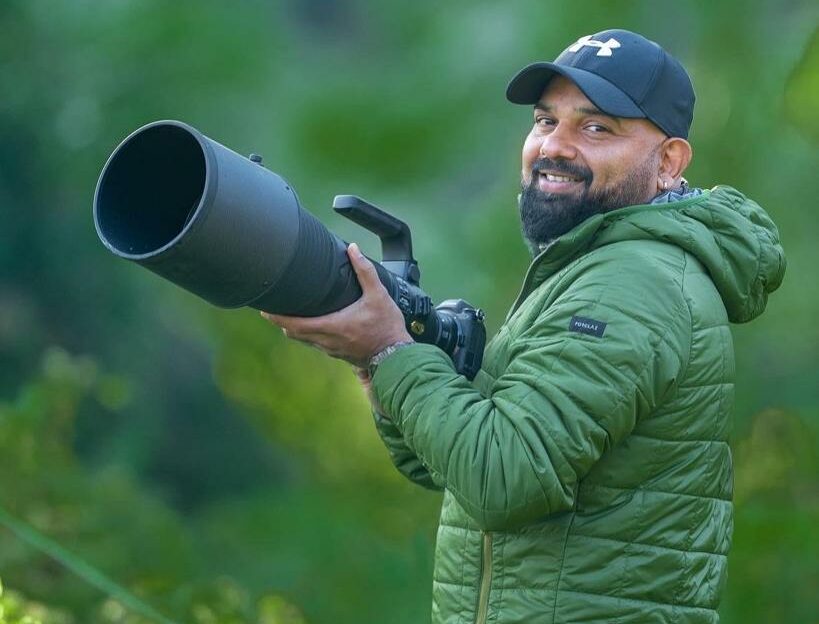 There are many in this world who live in a denial mode by keeping away from their passion to do things that barely matter to them. But then there are people who give up their profession and other things to follow their dreams and pursue a career where their passion lies. One such soul is Subhash Nair. He incorporated nature and wildlife photography with his current profession in IT. His passion made him even found his own wildlife expedition company called Expanded Expeditions. Hailing from Kerala amid Mother Nature, his passion has always been capturing nature with his camera.
As he completed his studies, he started working in an IT company. But soon felt he should also try allocating time to his passion. This made him follow his dreams of becoming a wildlife photographer. Although the shutterbug had bitten him in his late twenties, he came a bit late. His love for long drives amidst the woods with his camera made him try along with his profession in IT. As he progressed with his passon, he soon proved his worth in the industry. His photos found space in top groups like BBC, National Geographic and many more other platforms.
He was even honored with awards like the Sanctuary Asia Awards in 2019, while the camera brand made him recognised as the Nikon Expertive in India. The previous decade has gone clicking photos for wildlife and nature. He has travelled a lot all across India and Africa and has invested a good amount of his time clicking the best photos in the forests of different animals with their natural habitat. The addiction to click the best has made him recognised in this world. Africa has become his next home as he keeps on going there to get the best pictures. 
https://instagram.com/itsmesubhash?igshid=56zoe0r51mz1