SXSW 2023: Sydney will host the South by Southwest Conference, one of the biggest cultural events in the world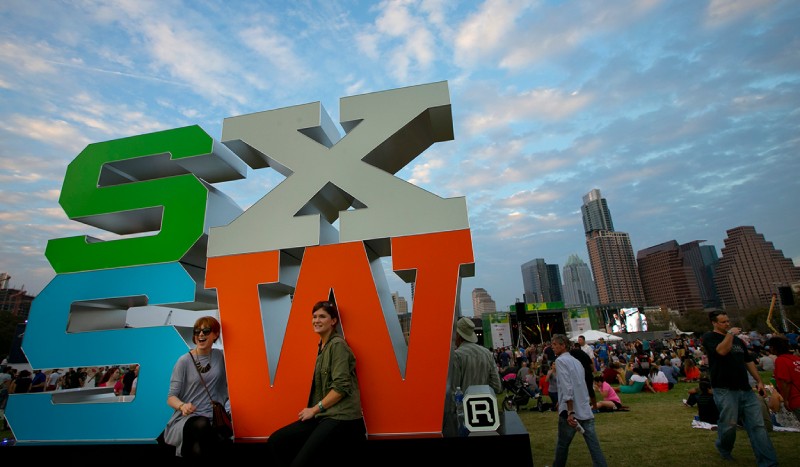 The South by Southwest Conference is growing past its long-term Austin, Texas home to Sydney, Australia. SXSW is heading to Sydney in 2023, the first time the pop culture and "futurist" festival have branched externally in the US since its launch in 1987.
SXSW Sydney will have a seven-day celebration of technology, film, and music from Oct. 15 to Oct. 22, 2023. As in Austin, the satellite conference will gather thought leaders, innovators, and creatives from across industries for keynote discussions, panels and demonstrations.
SXSW Sydney will run from 15 to 22 October one year from now with 1,000 events, screenings, and exhibitions across the city, Destination NSW, the New South Wales government's tourism and significant events agency, announced on Thursday.
"We couldn't be more excited and honored to work with TEG and the New South Wales Government via Destination NSW on an event that brings to Australia the professional opportunities and unexpected discoveries that make SXSW unique," said SXSW co-founder and CEO Roland Swenson. "The purpose of SXSW is to help creative people achieve their goals, and Sydney is the ideal city to serve as a home for the cross-collaboration that exists within the many industries we bring together."
SXSW Sydney is a coordinated effort with event producer TEG, the New South Wales government, and Destination NSW. It will be the official yearly Asia Pacific installment of SXSW, which was established in 1987. Past speakers incorporate Barack Obama, Brené Brown, Prince, Bruce Springsteen, Lady Gaga, Billie Eilish, Melinda Gates, Elizabeth Warren, Snoop Dogg, Michelle Yeoh, Taika Waititi, and Jordan Peele.
In step with the expansion, Colin Daniels has been named managing director of SXSW Sydney. Hugh Forrest, interactive director at SXSW, let Variety know that programming announcements will continue before long and that the event will hope to use figures from both the Pacific Rim as well as domestic players from Silicon Valley and Hollywood.
Geoff Jones, a group CEO of TEG, added that "SXSW is an event without equal internationally that has launched the careers of so many creative professionals. Through showcasing the creator industries of the Asia Pacific to the world, SXSW Sydney will establish a new SXSW touchpoint, enabling the international and cross-sector connections that deliver the most innovative products and content."
P-MRC Holdings is a long-term partner with a shareholder of SXSW, LLC. P-MRC Holdings is a joint venture between Penske Media Corporation and MRC and its brands are official media partners of SXSW.
What is SXSW?
Billie Eilish, Melinda Gates, Snoop Dogg, Barack Obama, Jordan Peele, Dave Grohl, Michelle Obama, Taika Waititi, Brené Brown, Steven Spielberg, Lady Gaga, Prince, Ava DuVernay.
These are only a portion of the prominent individuals who have gone to SXSW previously.
It's pronounced "south by south-west" and also referred to in colloquial terms as "south by".
SXSW has likewise drawn in enormous name Aussies. Guy Sebastian, Troye Sivan, and Peking Duk are among a portion of the stars who've made the trip to Austin, Texas, in the past to be essential for the event.
It's been going starting around 1987 and was the principal event of its sort when it started off in March that year.
Music was its unique concentration, yet it has since extended to incorporate film and intuitive events, making it a yearly party where individuals working in music, film, animation, gaming, media, technology, and culture unite for various conferences, shows, and festivals, and events.
SXSW is essentially a spot to get seen on the off chance that you're an arising music artist or creative.
It's additionally an environment to network. The big wigs are for the most part present. As a matter of fact, a huge number of individuals usually descend on Austin each year for the event.
It was begun by a little group in the city who felt local talent had restricted openness – and they needed to change that.
Furthermore, change what they did. The event has since developed to flaunt the biggest music festival benevolent in the world.
SXSW went online last year and in 2020 because of the COVID-19 pandemic preventing face-to-face participation. However, it is getting back to its previous glory in March this year.
SXSW Sydney marks the first time the conference has taken place outside of North America
An Asia-Pacific iteration of SXSW is set to run yearly following year's Australian launch. Destination NSW is organizing the event in a joint collaboration with events company TEG. Colin Daniels, Managing Director of SXSW's Sydney iteration, said the event would unite "the largest group of inspiring international thinkers, creators, innovators and performers ever seen in Sydney at one time."
In his own statement, SXSW CEO and co-founder Roland Swenson said the Australian edition of the festival would bring "the professional opportunities and unexpected discoveries that make SXSW unique" to Australian shores. "Sydney is the ideal city to serve as a home for the cross-collaboration that exists within the many industries we bring together."
South by Southwest previously occurred in Austin, Texas in 1987. The conference and festival have extended considerably in both size and vision throughout its three-and-a-half-decade presence while remaining essentially oriented around music, film, and technology.
Artists who've shown up as a part of SXSW throughout the years incorporate Prince, Bruce Springsteen, Lady Gaga, Billie Eilish, and umpteen acts on the cusp of significant success. Other SXSW speakers have incorporated any semblance of Barack Obama, Taika Waititi, Jordan Peele, and some more.
Why is it coming to Australia?
The event will in any case happen in the US one year from now. In any case, Sydney has been picked as the city to represent the Asia Pacific with a different SXSW festival.
This is presumably the greatest thing to hit Sydney since the Olympics in 2000 and it will check whenever SXSW first has been hosted external North America.
Destination NSW, which is the NSW government's tourism and events agency, has managed how to secure Sydney as the Asia-Pacific arm of SXSW, meaning this event won't be a unique case.
The plan is for a yearly Sydney event to commend the Texas one.
It's an opportunity chance for artists in the region to shine. SXSW has shown to be the boost a few artists need to go from obscurity to easily household names. So this is gigantic for creatives in the Asia-Pacific region.
"It will put a spotlight on Sydney as the major events and creative industries capital of the Asia Pacific, as well as being its premier business and lifestyle destination," NSW Tourism Minister Stuart Ayres said.
SXSW Sydney will run for a week from October 15 to 22, 2023. That is seven days and seven evenings of activity.
How can I take part or get tickets?
An SXSW Sydney website has been set up to enroll your interest and find out how you can reach out.