TAYLOR PING HELPS TOP ENTREPRENEURS AND INNOVATORS FIND THEIR VOICE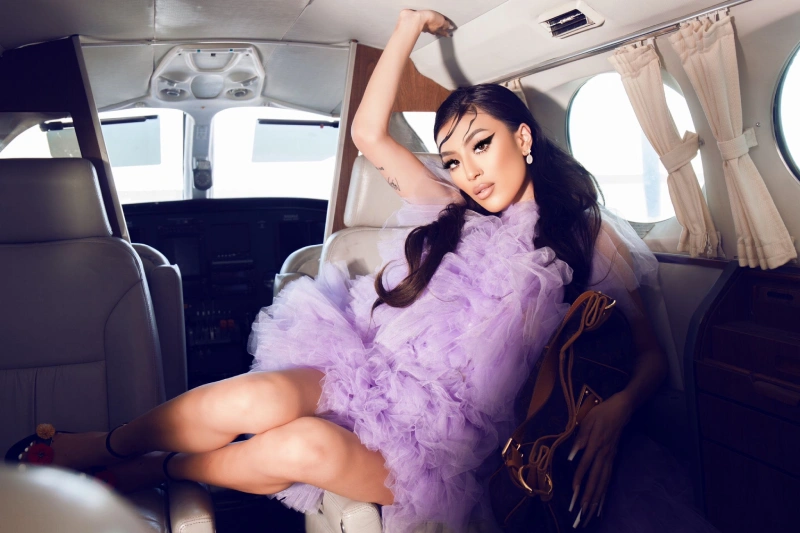 Generally, innovators and entrepreneurs have one thing in common, that is, the desire to be heard globally. Through effective marketing and branding, this desire can be achieved because there are no limits to how far a brand can go. Initially, many entrepreneurs struggle with this and only a few eventually figure out the best marketing strategies for them. This is where Taylor Ping's PR expertise comes into play.
Taylor Ping is the founder and CEO of Hierarchy Media, a digital media company that strives to help entrepreneurs, brands, and innovators find their voice. Since its establishment, many entrepreneurs have used Hierarchy Media as a platform for empowering their businesses.
What makes Hierarchy Media unique is the quality of its work and the level of care and attention it provides to its clients. From start to finish, Taylor and her team work tirelessly to ensure that each client is made better than they were before. This commitment to excellence has earned Hierarchy Media a reputation as one of the leading PR firms in the country. Thanks to Taylor's leadership, Hierarchy Media is poised for continued success in the years to come.
Helping Brands Express Themselves
One effective tool that entrepreneurs widely used for marketing and awareness is Social Media. Nowadays, it has become a platform for brand identity and a means to achieve a wider outreach. This means that when entrepreneurs discover the hack to social media, they can communicate on a higher scale and harness the opportunities for growth that come with it.
However, many business owners fail to realize that there is no universal hack to all social media platforms. This is because they operate differently. Using one pattern across all digital media platforms will not yield positive results. As Taylor Ping said, "Every digital media platform functions differently. They encourage and appeal to different types of people, so the content to be produced must align with that particular platform. Therefore, success on one platform hardly means that you have success on all of them."
She further explained, "From my experience with many social media icons, I have discovered that being popular on TikTok, does not guarantee that it will translate to success on Instagram. Just like how popular figures on Twitter may find it difficult to rack up high YouTube subscribers. So, if entrepreneurs want to have success on all these platforms, they need to understand how each of them works."
Many entrepreneurs have the resources to pull this through, but they lack the best form of guidance. This is why Taylor Ping looks at every single brand she works with as a potential empire builder and industry shaker waiting to unfold. She strives to discover the inner icon in everyone and empower them to accomplish the greatness that they possess. Once this objective is complete, the journey to their business success is streamlined and their entrepreneurial goals are achievable.
To learn more about Taylor Ping and Hierarchy Media, be sure to look up the website. You can also reach out on social media through Facebook and Instagram.