Team Mohamed's emerges as one of the best professional car racing teams in Guyana.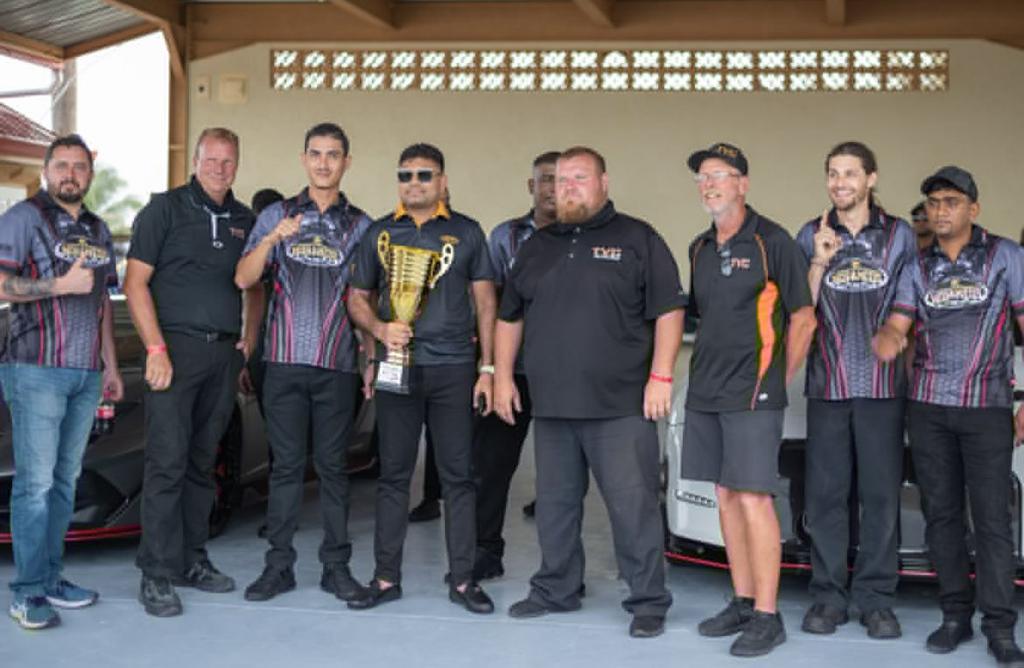 Team Mohamed's is already working in bettering Guyana's motor racing infrastructure.
Enough has already been spoken about how a few professional teams and sporting brands have been doing in their domains and drawing astounding success, creating a more profound impact on sports lovers and enthusiasts. However, only a handful of them has had the ability and the potential to do so by creating an incredible list of achievements to their name. The sporting world already flourishes with too many "players" out there across sports, but the ones who still stand unique from the crowd are those that work towards achieving excellence as a sporting team. Team Mohamed's under the leadership and able guidance of its founder Azruddin Mohamed has been doing exactly that and much more, taking the team to the highest of the realms in the motor racing industry, especially in Guyana, South America.
Azruddin Mohamed knew where he was getting into and saw many rising teams in the industry. Even after knowing the competition, he may face, he went all-in, anyway. But he also mentions that he saw a certain gap in the industry as he realized that many sports lovers still did not give the motor racing sport its deserved attention. This ignited the fire in him to develop his team and turn it into the robust team it has become today, which has levelled up and then taken the motor racing game much higher over the years. The founder is glad that today more and more people have become aware of the sport and now are seen insanely supporting teams as well all over the world, which has also gained them staggering fans and followers.
Team Mohamed's have dominated the tracks with impressive records and have developed more interest in budding motor racing drivers and enthusiasts. The professional racing team from Guyana has truly stood as a winner in the sport and has a fleet of the hottest vehicles like Lamborghini Aventador SVJ, three undefeated GTRs, with horsepower ranging from 2000 to 2500hp, professional sports bikes, and a 4000hp Pro Mod Ford Mustang.
Team Mohamed's is already gearing towards becoming an authoritative name in the sport. To find out more about them, follow them on Facebook, https://www.facebook.com/Teammohameds.