Tesla Introduces the Model Y Rear-Wheel Drive, its Cheapest SUV Ever, in the US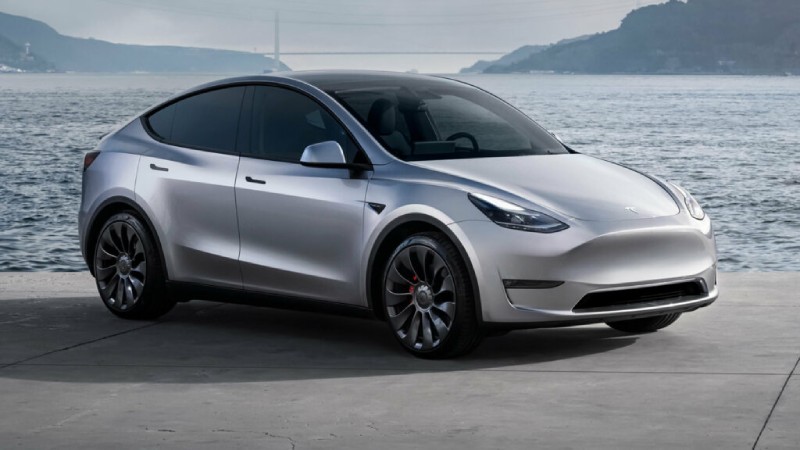 Overnight, the all-wheel drive Model Y vanished off Tesla's website and was replaced by the new, rear-wheel drive model. It can go from 0 to 60 mph in 6.6 seconds and has a range of 260 miles. Just in time to address what some are calling a slowdown in EV sales globally, Tesla (TSLA) unveiled a new, less expensive version of its popular Model Y SUV.
The Model Y RWD (rear-wheel drive) model, a variation of the Model Y with a single motor powering its rear axle, is currently available on Tesla's US website. Tesla predicts that the Model Y RWD will cost $43,990 and have a range of 260 miles. Tesla previously offered a base Model Y AWD (all-wheel drive) for $47,490, which is $3,500 more expensive than this new RWD model.
Starting at $43,990, the RWD Model Y is $3,750 less expensive than the recently discontinued AWD model. Additionally, it is eligible for the $7,500 Federal EV Tax Credit, which reduces the cost to $36,490, making it the least expensive Model Y we have yet seen in the United States.
The new Model Y is also available in Canada and Mexico, as Teslarati noted.
Sadly, this is not the slightly upgraded Model Y that appeared yesterday in China. While the new, RWD Model Y that recently went on sale in the U.S. has no discernible differences from earlier versions, it does have new, black wheels and an interior LED strip.
Apart from having one fewer motor than the AWD version, there may be one significant alteration inside. Tesla's brand-new lithium-iron-phosphate (LFP) batteries may be utilized in the forthcoming Model Y. These cells are more durable but have a lower energy density than the common Nickel-Manganese-Cobalt (NBC) cells.
The LFP batteries don't mind and won't degrade as a result, thus in practice owners wouldn't have to worry about charging their car to 100%.
The cheaper LFP (lithium iron phosphate) batteries, which have a shorter range but a longer battery life than NMC (nickel manganese cobalt) batteries, are anticipated to power the new model. According to Tesla, the new RWD is also eligible for the entire $7,500 federal EV tax credit, meaning that if purchasers fulfill the standards for income, they may get this version for as little as $36,490. A buyer's AGI (adjusted gross income) shouldn't be higher than $150,000 for a single person or $300,000 for joint filers/married people.
Tesla didn't specify where the Model Y RWD is built, but it's possible that it will be done at Giga Austin, which presently only makes the Model Y and, if production starts, the Cybertruck. Tesla nevertheless produces a Model Y RWD that is put together both in China and at the company's more recent gigafactory in Berlin.
Tesla's third-quarter global sales fell short of analyst projections, prompting the launch of a new Model Y. According to Tesla, it delivered 435,059 automobiles worldwide, of which about 419,000 were Model Y and Model 3 vehicles and about 16,000 were more expensive Model X and Model S vehicles. Deliveries were estimated at 456,722 per Wall Street consensus.
"A sequential decline in volumes was caused by planned downtimes for factory upgrades, as discussed on the most recent earnings call. Our 2023 volume target of around 1.8 million vehicles remains unchanged," Tesla said in a statement.
With the launch of the less expensive Model Y in the US, a newly updated Model 3 sedan in several markets, with Cybertruck deliveries anticipated by the end of the year, it appears like Q4 will be a big one for Tesla. CEO Elon Musk had predicted a Cybertruck delivery event for Q3, but it hasn't materialized.