Tesla Offers Lower Prices on Model 3 and Model Y by up to 10% in Europe, Expands Reach in the Region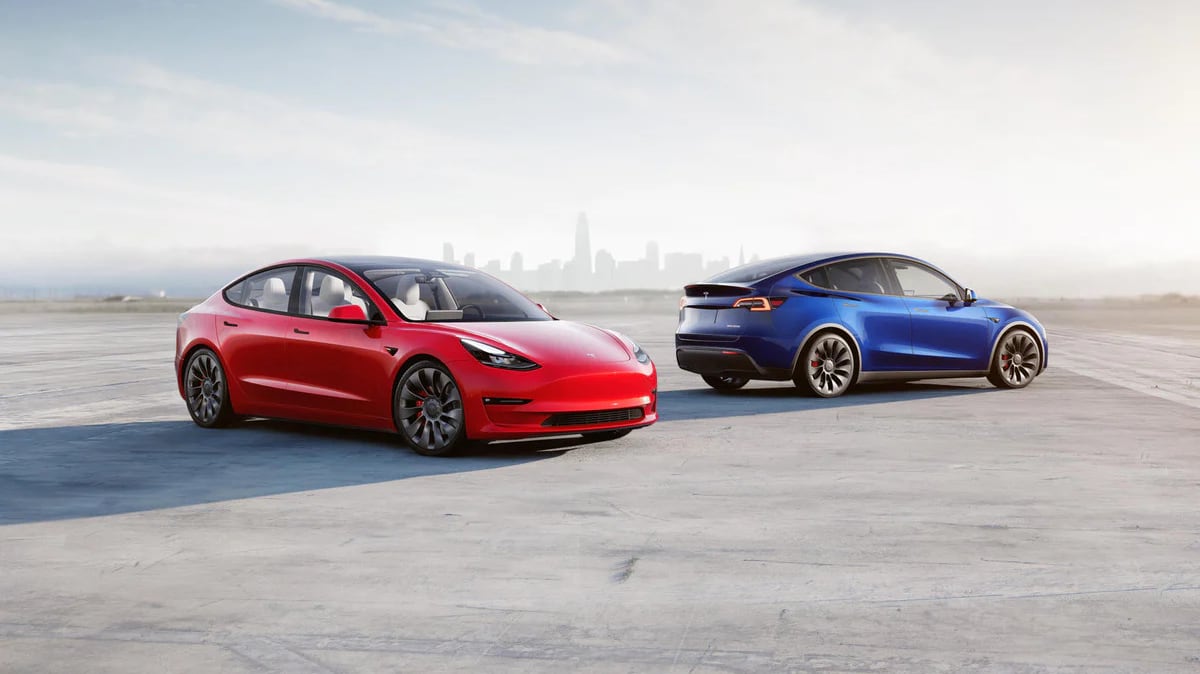 The automaker, which brought down costs last week in the US, has made another decrease, this time in markets all through Europe and Israel. The decreases, which were as high as 9.8%, were made across the organization's vehicle portfolio, including the Model 3, Model Y performance, and it's more expensive Model S and Model X variants.
Tesla has reduced the costs of its EVs sold in China, Europe, and North America on numerous times since the previous fall, at times as much as 20%.
Model 3 and Model Y prices in Europe have dropped by up to 10%, depending on the model and market, in response to Tesla's recent price cuts in the US. Israel and Singapore also received price reductions.
Since the beginning of this year, Tesla has finally been letting some air out of the prices of their cars after significantly increasing them in 2021 and 2022. In January, we also saw a variety of discounts and incentives in addition to significant price drops in China and the United States.
Considering the high prices that Tesla was charging, this led to the conclusion that demand had finally reached a plateau.
The company stated that the price cuts are part of its mission to speed up the transition to renewable energy.
"Our masterplan has set a clear pathway to achieve that mission: the transformation of cost-intensive small-series products to cheaper mass-series vehicles," according to the statement.
Bringing down costs might support sales, but could likewise cut into its automotive margins. There is some cushion for Tesla, which has one of the highest automotive margins in the sector.
As Tesla strives to expand its operations and produce 1.8 million vehicles by 2023, the price cuts have persisted. During the company's January Q4 and full-year earnings call, CEO Elon Musk stated that the business has "the potential to do 2 million cars this year."
Tesla reduced the prices of its older, higher-end Model S and Model X vehicles by $5,000 each this past week. Additionally, it reduced the cost of its Model 3 and Model Y vehicles. Tesla has reduced costs in the U.S. as necessities to qualify for the $7,500 federal tax credit tighten. Tesla has said that in light of the new IRS guidance, the $7,500 credit will be diminished for the Model 3 rear-wheel drive on April 18 to $3,750.
Tesla vehicles have been breaking sales records and appearing on lists of the most popular cars in the world and in various countries as a result of price drops that reinvigorated that demand.
Even so, the company has decided to keep lowering prices.
The Performance Model 3, which saw a 6,000-euro reduction from €59,990 to €53,990 in France and the Netherlands, is the most recent change we are aware of. The same discount is applied in Germany, where it costs €1,000 more.
While we don't follow each trim level and model in each European country, Tesla costs are generally comparable within a region. Therefore, most countries will offer European customers discounts ranging from 5 to 10% on the majority of trim levels. It appears as though higher trims got bigger cuts and lower manages smaller ones, overall.
Tesla started off its cost decrease methodology in October when the organization declared cost cuts in China up to 9% on the Model 3 and Model Y. Currently this year, the cost of the base Model Y is 20% lower than it was toward the finish of 2022.
Since then, Tesla has repeatedly reduced the sticker price of its vehicles in China and the United States. When Tesla slashed prices by as much as 20% in January, it put an end to any rumors that the cuts would end in 2023.
In the first quarter of 2023, Tesla claimed to have delivered 422,875 electric vehicles, exceeding Wall Street estimates of around 420,000 units. During the same period, the company produced 440,808 vehicles. Tesla delivered 405,278 and produced 439,701 units in the fourth quarter of 2022. Even though those deliveries in Q4 were recorded results, they fell short of Wall Street's expectations.
From 3,000 vehicles per week at the end of last year, Gigafactory Berlin recently reached a production milestone of 5,000 vehicles per week.
Norway is an exception, with the Long Range Model Y actually seeing a slight price increase of 10,000 NOK, or just under €900.
Some markets outside of Europe, like Singapore and Israel, saw price reductions as well.