The Beatles released "Now and Then," their "last" song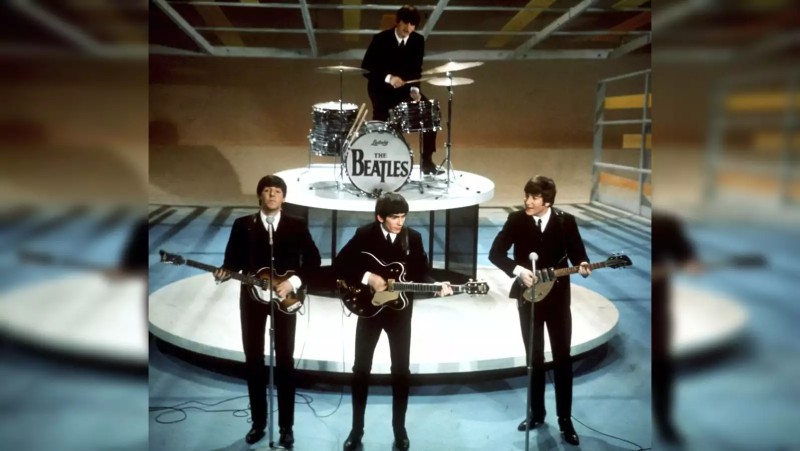 Decades after John Lennon penned the song, "Now and Then," which is regarded as The Beatles' final song, was finally made available with his voice.
At 2:00 PM GMT (10 AM ET) on Thursday, the song—which features the voices of every member of the British rock group—was made available.
Lennon sings: "I know it's true. It's all because of you. And if I make it through, it's all because of you."
For band fans, the lyrics that follow beautifully capture this nostalgic moment.
"LOVE the song! LOVE the production," wrote American singer Tony Harnell in response to an Instagram post by The Beatles sharing the release of the song, adding: "What a beautiful day it is when new Beatles music is released!"
In response, vocalist Mollie Marriott said, "So unbelievably beautiful and emotional."
"Not me crying uncontrollably this morning. What a beautiful final song," commented Ryan McQuade, an AwardsWatch executive editor and member of the Critics Choice Association, in a post on X.
Decades in the making
The song was written and recorded by John Lennon at his New York City home in the late 1970s, and his wife Yoko Ono gave the remaining Beatles the demo in 1994, the band explained in a short documentary about the song's creation that was posted on YouTube on Wednesday.
Following a shooting incident outside his New York City apartment building, Lennon died in 1980 at the age of 40.
Guitarist George Harrison said in the film: "To hear John's voice, that's a thing that we should cherish, and I'm sure he would've really enjoyed that opportunity to be with us again."
"It was the closest we'll ever come to having him back in the room," added drummer Ringo Starr.
Paul McCartney, Starr, and Harrison continued to work on the song until 1995, but they were unable to distinguish Lennon's voice from the piano sound.
"I think we kind of ran out of steam a bit and time," McCartney remarked, adding that "Now and Then" remained unfinished for years afterward.
The death of Harrison in 2001, according to McCartney in the movie, "kind of took the wind out of our sails." Restarting the song's development took McCartney and Starr more than 2 decades.
AI was used to extract John Lennon's voice from a demo track for the 2021 documentary "The Beatles: Get Back," which is a film about the making of the Beatles' 1970 album "Let It Be," and is directed by Peter Jackson.
Then, without telling the musicians at Capitol Studios that it was for a new Beatles song, McCartney redone the bass, Ringo added the drums, and strings were added. Additionally, the band preserved Harrison's 1995 guitar parts and created a Harrison-inspired slide guitar solo as a "tribute," as McCartney stated in the movie.
"All of those memories come flooding back," McCartney said. "How lucky was I to have those men in my life and to work with those men so intimately and to come up with such a body of music."
"To still be working on Beatles music in 2023 – wow," McCartney said.
"We're actually messing around with state-of-the-art technology, which is something The Beatles would've been very interested in. 'Now and Then' it's probably, like, the last Beatles song, and we've all played on it, so it is a genuine Beatle recording," added McCartney.
Lennon's son, Sean, said: "It was incredibly touching to hear them working together after all the years that my dad had been gone."
"It's the last song that my dad and Paul, and George, and Ringo, will get to make together," he added.
The renowned band, which was the recipient of seven Grammy Awards, broke up more than fifty years ago, but their renowned and innovative sounds are still prevalent in popular culture.
Early in the 1960s, the band "Beatlemania" erupted, sending fans into a frenzy in the US, the UK, and eventually all over the world.
The Beatles had twenty number-one hits on the Billboard Hot 100 list, including "Yesterday," "Hey Jude," "Come Together," "Let It Be," and "Help!" Other well-known classics are "Twist and Shout" and "Here Comes the Sun."