The CADALABS NFT Marketplace Sets to Launch on Cardano Network, kicks off Phase II CALA Token Sale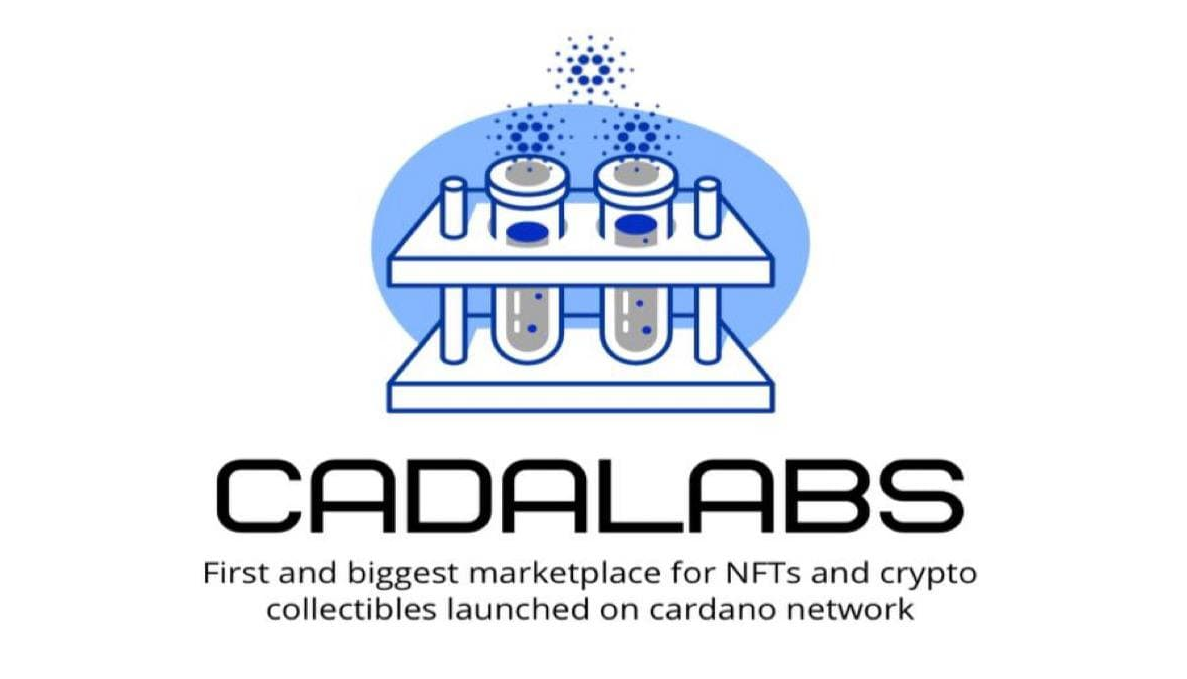 Cadalabs team is super-excited to announce the commencement of our CALA token Phase 2 pre-sale, which will be the second sale of our pre-sale stages.
Cadalabs wishes to thank the members of the public that have been with us from the beginning till now and those that joined at the phase 1 token pre-Sale, we want to congratulate you for holding on till now and we sincerely appreciate your unflinching support and belief in us. Cadalabs have started the distribution of CALA Tokens to phase 1 pre-sale contributors.
CALA Tokens Phase 2 Pre-Sale Procedure
Cadalabs will be having a total of 10 million CALA tokens available for sale at this phase at a very affordable 0.25 ADA per token rate. The minimum token you can purchase is 300 ADA and maximum token that can be purchased is 15000 ADA.
This is to allow everyone to actively participate in Cadalabs token at this Pre Sale phase before it gets on Exchanges after the pre-sale .In addition to this, there will be extra bonus reward for tokens bought at each stage. The Pre-Sale phase 2 has a bonus of 5% for three days starting from Nov 1 to Nov 3.
Cadalabs is also set to launch its Cadalabs NFT Marketplace by the end of the pre-sale exercise to show the community a working business plan.
Cadalabs Token (CALA) Utility
* Tokens will exist in staked and unstaked forms. Staked tokens will provide users with platform functionality.
* Power a Democratized Autonomous Platform (DAP), enabling users to participate in organizational decisions and shape product roadmap.
* Allow holders to purchase physical and virtual goods, content, and services in a decentralized marketplace.
* Reward digital content creators who generate quantifiable value, determined with the consensus of the community.
* Share ad revenue with users who opt-in to see advertisements. By staking more tokens, users can earn a larger portion of the revenue they generate.
How To Participate Phase 2 – Presale Of CALA Tokens
CALA Token Pre sale is ongoing for interested investors and members of the public to purchase and become early Adopters: https://cadalabs.io/presale/
About Cadalabs
CADALABS is a community-driven NFT DeFi platform building a NFT Minting Dapp on the Cardano Network to enable digital artwork collectors mint their works as NFTs and connect them to sellers to trade seamlessly in the future.
CADALAB team developed its utility token dubbed $CALA Token, which enables the community to take part in governance issues. Besides, by holding the CALA token, users can moderate creators, vote on proposals, stake their tokens to earn and curate featured artwork. CADALAB protocol seeks to further venture into the non-fungible token industry and in the process help digital content creators, artists and art collectors meet on a digital platform.
Social Media:
Twitter: https://twitter.com/Cadalabprotocol
Telegram Group: https://t.me/cadalabscommunity
Telegram Channel: https://t.me/cadalabsnews
Medium: https://cadalabs.medium.com/
Media Contact:
Company: Cadalabs Protocol
Contact Name: Cadalabs
E-mail: [email protected]
Website: https://www.cadalabs.io