The Economics of Dining: How New Restaurants are Boosting Local Economies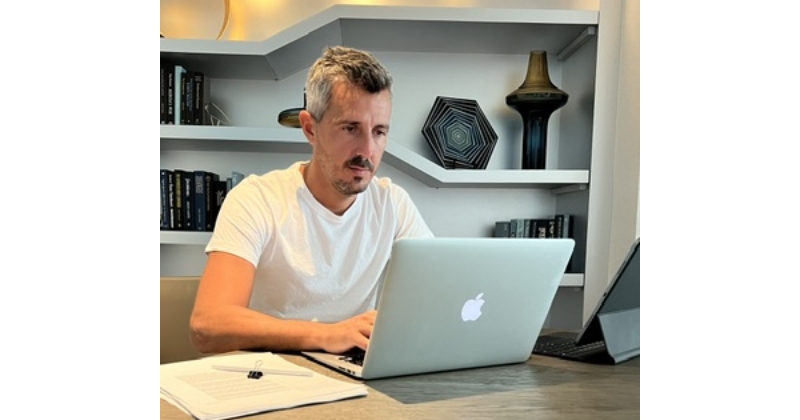 Ever walked down the streets of Miami and been captivated by the aroma of Cuban sandwiches or the sight of a bustling new seafood joint? Well, there's more to that new restaurant on the block than meets the eye – or rather, the stomach. Let's delve into how the rise of these gastronomic havens is spicing up Miami and Florida's local economies!
Miami's reputation as a food lover's paradise is nothing new, with its unique fusion of Latin American, Caribbean, and classic American flavors. However, in recent years, many new restaurants have emerged, offering diverse cuisines and significant economic contributions.
A survey indicated that in Miami alone, new restaurants have created over 5,000 jobs in just one year! And it's not just about chefs and waitstaff. Think of the local fisherman supplying fresh catch daily, the farmer delivering organic veggies, or the young artist painting murals on the restaurant's walls. These establishments are, without a doubt, a lifeline for various local industries.
Whenever you opt for a night out in one of these new establishments, you contribute indirectly to the local economy. The taxes collected from these businesses are pivotal in enhancing public infrastructure, schools, and other community projects.
In Florida, where tourism is the backbone of the economy, restaurants add an edge to its allure. Tourists are no longer just coming for the beaches and theme parks; the state's burgeoning culinary scene also draws them.
Consider the trendy new sushi spot that's opened in downtown Miami. Beyond the direct employment within the restaurant, there's a cascading economic effect. Local fishermen, transport agencies delivering special ingredients, advertising agencies promoting the restaurant, and even the tech startups creating reservation platforms get a piece of the pie.
A recent study from the University of Florida highlighted how new eateries, especially those that prioritize local produce, can boost the community's overall income. By emphasizing farm-to-table menus, restaurants ensure that money remains within the state, enriching the local economy rather than outsourcing to international suppliers.
Florida's state government, recognizing this economic potential, has initiated grants and incentives for restaurateurs. Florida ensures that the dining industry continues to thrive and expand by making processes more streamlined and providing fiscal support.
Take, for example, Miami's 'Culinary Incubator initiative. Young chefs and entrepreneurs are provided spaces to experiment and create. Not only does this foster innovation in the culinary scene, but it also ensures constant rejuvenation of the local dining landscape, attracting both residents and tourists alike.
Of course, with growth comes challenges. With every new restaurant popping up, there's fierce competition. Local restaurants, especially smaller ones, sometimes struggle against big franchise names with deeper pockets for advertising and prime real estate.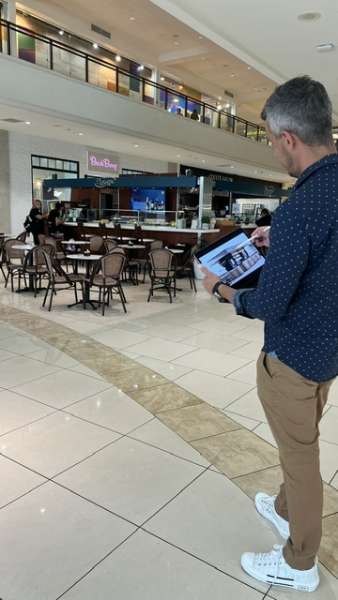 Additionally, as Florida faces environmental challenges, the emphasis on sustainable and eco-friendly dining becomes paramount. This may mean higher operational costs for restaurants as they prioritize sustainable seafood, reduce food waste, or eliminate single-use plastics.
However, with the resilience and creativity the industry has displayed, particularly during challenging times, there's no doubt that the future of dining in Miami and the broader Florida region is promising. As these establishments continue to craft delicious meals, they're also cooking up a robust economic future for the Sunshine State.
About The Author
Gonzalo Borsani is an expert in urban commercial infrastructure with in-depth knowledge in the hospitality sector.
He was inspired to enter the field by his grandfather who had a store selling women's accessories in his native Argentina. Borsani was fascinated by how he was able to make it grow into a successful business, and became interested in understanding how brands could come together to support each other and regenerate urban centers and communities.
Borsani stands as a paragon in the realm of restaurant and commercial development. With his profound expertize, he's an esteemed member of Grupo Apunto, which is known for crafting distinctive restaurant concepts, with locations in Miami's Sunny Isles, Coconut Grove and Midtown area in Florida, US.
In Argentina, Borsani revolutionized commercial infrastructure. He was the linchpin in shaping a vibrant hub in La Plata, providing consultation for the introduction of a sprawling 40k square feet bazaar that now pulses as one of the city's key restaurant zones. La Plata, being among Argentina's most populous provinces, benefited immensely from his vision.
His leadership didn't go unnoticed. Borsani was appointed to the Desarrollo Urbano y Economico de la Ciudad de La Plata panel. Entrusted with a pivotal role, he transformed La Plata, enhancing its lighting, sidewalks, and aesthetic charm, elevating it to a cultural pinnacle in Argentina.
He also introduced the inaugural Rip Curl franchise to La Plata, navigating franchise intricacies with finesse. He also enabled fashion brand Ginebra's first franchise in the region. Furthermore, his strategic partnership with fashion titan Kosiuko, made it Argentina's most successful franchise.
Borsani is also a pivotal judge at Desarrollo Urbano y Economico de la Ciudad de La Plata, an organization that has been key in fostering the area's regional rejuvenation.
He is also a member of the revered Chamber of Gastronomy in La Plata, where Borsani now critically assesses the city's culinary landscape.