The Fall 2023 Book Club Authors are Revealed by The Japanese American National Museum (JANM)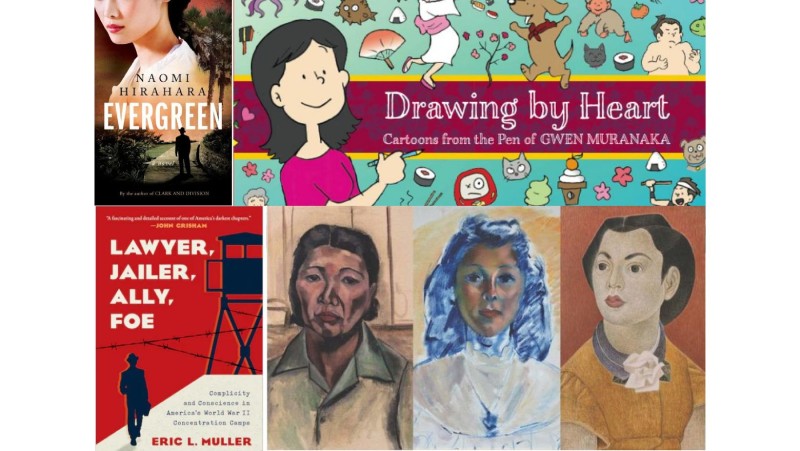 The Japanese American National Museum releases the list of authors for the JANM Book Club, a public program series that spotlights recent works by Japanese Americans or those connected to Japanese American history and culture. The program will take place in the fall of 2023.
The featured authors are Dr. ShiPu Wang, Gwen Muranaka, Eric L. Muller, and Naomi Hirahara. Tickets for each program are available on the official website for $16 ($9 for seniors and students and free for JANM members).
Saturday, Sept. 9, 2 to 3:30 p.m.: "Evergreen" with Naomi Hirahara
With her most recent work, Naomi Hirahara, a recipient of the Edgar Award, explores Little Tokyo's past. A Japanese American nurse's aide navigates the risks of post-World War II and post-Manzanar life in "Evergreen," the sequel to the Mary Higgins Clark Award-winning "Clark and Division," as she seeks justice for a broken family.
Little Tokyo, Boyle Heights, and Burbank trailer parks from 1946 will all be depicted in Hirahara's presentation. An optional, self-guided tour of the Little Tokyo locations mentioned in the book will be offered during this session.
Saturday, Oct. 7, 2 to 3:30 p.m.: "Lawyer, Jailer, Ally, Foe" with Eric Muller
The University of North Carolina School of Law's Dan K. Moore Distinguished Professor of Law, Eric L. Muller, and Mia Yamamoto, a criminal defense lawyer and the descendant of Elmer Yamamoto, a lawyer in the Poston concentration camp, will talk about Muller's book "Lawyer, Jailer, Ally, Foe: Complicity and Conscience in America's World War II Concentration Camps" and the issues of justice, ethics, and race that it raises from Muller's work.
The federal government assigned a white lawyer to each of the 10 concentration camps during World War II with conflicting orders: provide legal representation for the Japanese Americans detained there, and maintain order. Three of these men's experiences are vividly brought to life by Muller, who uses a creative narrative supported by historical evidence to shed light on a repulsive period in American history.
Saturday, Nov. 18, 2 to 3:30 p.m.: "Drawing by Heart" with Gwen Muranaka
Gwen Muranaka will discuss her book, "Drawing by Heart: Cartoons from the Pen of Gwen Muranaka." She is a fourth-generation Japanese American and a senior editor of The Rafu Shimpo, the oldest and biggest bilingual Japanese daily newspaper in the United States. She has covered several events in the Japanese-American community of Southern California over the past 20 years.
Muranaka has created cartoons throughout her journalism career, including "Noodles," which is published every week in The Japan Times in Tokyo, and "Small Kid Time" for Pacific Citizen. At the moment, she creates the illustrations for "Dad's Three Cats" for The Hawaii Herald and The Rafu Shimpo.
Sunday, Nov. 26: "Pictures of Belonging" with ShiPu Wang
On Sunday in the Museum Store, Dr. ShiPu Wang, curator of the JANM's nationally traveling exhibition "Pictures of Belonging: Miki Hayakawa, Hisako Hibi, and Miné Okubo," will sign the catalog. Through the artwork and life stories of three trailblazing Japanese-American women in conversation with one another for the first time, the publication, which spans eight decades, paints a more comprehensive portrait of the American experience.