The Indo-Pacific Strategy Club welcomes Canada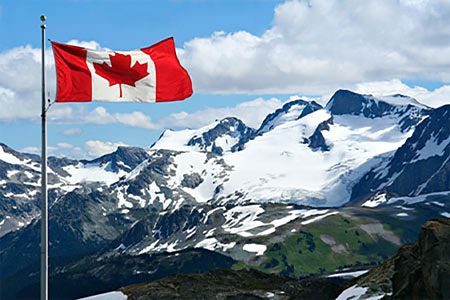 The Indo-Pacific is changing, but not in the way that Xi Jinping said it would. Take for instance Canada's unexpected U-turn on China.
At the beginning of his term, Xi Jinping promised that China would contribute to Asia-Pacific regional cooperation. Instead, we frequently observe aggressive demands. As a result, other nations in the Indo-Pacific region are working together more closely because they agree that the risks of working with China under Xi are much higher than under his predecessors. Regional partnerships now rely heavily on Indo-Pacific collaboration strategies and newly formed or renewed military alliances. Xi has warned that Asia-Pacific nations should not revert to a "Cold War mentality" now that he feels threatened.
After four years of cold relations with Beijing, Canada is the latest nation to diversify away from China. This week, it announced an Indo-Pacific Strategy that will expand its collaboration with other countries in the region. It has a lot of information and is well-funded.
Many people were surprised by Canada's strategy because it confronts China's aggressive tactics head-on. It moves away from previous attempts to appeal to Beijing, which were based on Prime Minister Pierre Trudeau's early recognition of China in 1970, Justin Trudeau's childhood trip to China on a state visit with his father, and the strong business ties that the Liberal Party has to the country.
A number of nations have implemented Indo-Pacific strategies over the past ten years. During a dispute over the Senkaku Islands in 2012, Japan felt the wrath of China. However, rather than bow to Beijing, Japan began to broaden and deepen its relationships with other countries in the region, resulting in the first "Free and Open Indo-Pacific" Strategy.
India and Bhutan, two of China's contiguous neighbors, have since experienced armed Chinese forays that have resulted in the occupation of the disputed land and the construction of infrastructure, resulting in the loss of portions of their claimed territory. On the oceans, nations have seen Chinese armadas overfishing and China's coast watch testing countries in their own regional waters.
In China, foreign businesses have voiced their disapproval of the government's unfair business practices and requirements for joint ventures with Chinese majority ownership. Foreign businesses are witnessing abrupt policy shifts and a decline in share prices as the Chinese market becomes more unpredictable. On the other hand, there is a real appeal to working in other nations that uphold the rule of law.
Various countries and groupings presently have Indo-Pacific strategies, including the Trump and Biden administrations for the US, India, and New Zealand, the Association of Southeast Asian Nations (ASEAN), France, the United Kingdom, the European Union (EU), and, by the end of the year, South Korea. The Indo-Pacific was also the subject of a section in Australia's Foreign Policy White Paper. Recognizing that China is increasingly an economic competitor and systemic rival, the European Parliament has gone a step further by calling on the Council to develop a new, more assertive EU-China Strategy with 69 elements.
Due to its arrest of Huawei's CFO on behalf of the United States in 2019, Canada was deeply embroiled in the China crisis. As someone who had worked with Chinese organizations and officials from the Chinese Communist Party since 1979, Canadian officials sought my counsel. Canada to implement an Indo-Pacific strategy that would improve relations with other nations in the region, including Vietnam and other nations that share common interests. Additionally, it would assist businesses in lowering their China risk. The plan has been in the works since the beginning of November 2019.
There have been numerous drafts that are comprehensive but overly expensive. The subsequent draft was a basic, high-level strategy; It might not even talk about China. After that, it was just going to be statements in a speech. This led me to write an opinion piece with Australian John Garrick about how both of our countries need to come up with comprehensive strategies that use all of their resources.
In order to inform Vietnam's Prime Minister Pham Minh Chinh and his Foreign Minister Bui Thanh Son of Canada's planned strategy, Foreign Minister Melanie Joly met with them on April 13. The next day, China's Foreign Minister Wang Yi called Son and issued a warning about "the risk of regional tension and antagonism with the U.S.' pushing of the 'Indo-Pacific Strategy.'" It's clear that China sees Indo-Pacific strategies as a threat to its interests and is persuading other nations not to develop them or work with them.
China's Embassy in Ottawa undoubtedly made similar representations to Canadian officials. Joly had said she would reveal the strategy when she got back from her trip to Asia. However, nothing was shown, and officials said informally that the release was delayed forever. The membership of the Indo-Pacific Advisory Committee, which was established in June, suggested that the government was adjusting its China policies.
After months of delay, a new policy direction began to slowly emerge in October. Deputy Prime Minister Chrystia Freeland proposed supply chains based on "friend-shoring" and criticized "the strategic folly of economic reliance" on nations that do not share our moral values in a speech she gave at the Brookings Institution. Then, Innovation Minister Francois-Philippe Champagne directed the sale of three rare earth mining companies that were owned by China.
In a speech, Joly described China as "an increasingly disruptive global power" and expressed Canada's concerns regarding human rights in Xinjiang, freedom of speech in Hong Kong, and threats to the status quo in the Taiwan Strait. She also gave a preview of the strategy itself. Canada was realizing the dangers of doing business with China and pretending to be friends with it.
Trudeau and Joly made numerous new Canadian initiatives in the region in the fields of infrastructure, vaccine development, trade, gender rights, development assistance, mine clearance, and partnership with ASEAN nations at the ASEAN, G-20, and APEC summits. Canada has applied to join the Indo-Pacific Economic Framework, committed to deepening its comprehension of the new China, joined the Blue Pacific initiative for Pacific islands, and pledged to do so.
Canada's Indo-Pacific Strategy was finally unveiled in Vancouver on November 27, more than three years after its inception, with Joly stating that it "is about positioning Canada to be a reliable partner." It's a big plan for the next ten years. The strategy's down payment, a 10-year plan involving 40 countries, was paid for by a wide range of new initiatives worth $2.3 billion Canadian dollars.
Many people have been surprised by the strategy's U-turn on China by the Trudeau government. Even though Canada will always trade with China, the Indo-Pacific Strategy's China chapter makes it clear that "China is an increasingly disruptive global power." China wants "to shape the international order into a more permissive environment for interests and values that increasingly depart from ours." and its rise was "enabled by the same international rules and norms that it now increasingly disregards." "To the business community to account for the growing risk of the arbitrary application of Chinese laws," the Canadian government has warned.
The strategy talks about safeguarding Canadian research, strengthening cyber systems, and protecting investments from state-owned businesses. The predicament of the Uyghurs and constrained work is referenced, alongside encroachments of other basic liberties. In the context of Canada working with military partners in the region, the People's Liberation Army receives special mention. Technology is a clear asset to that we can contribute.
There is significantly more in the procedure, and almost certainly the US has supported this new heading.But ultimately, China has proven to be a rival rather than a friend. That has completely changed things.
For fear of offending China, Taiwan has frequently been left out of documents issued by the Canadian government. However, the strategy states that it will "work with partners to push back against any unilateral actions that threaten the status quo in the Taiwan Strait, as well as the East and South China Seas." In addition, it promises to "continue Canada's multifaceted engagement with Taiwan," which includes recent virtual discussions between senior ministers and in-person parliamentary meetings on a trade and investment agreement. Taiwan's potential inclusion in the Comprehensive and Progressive Agreement for Trans-Pacific Partnership (CPTPP) during Canadian consultations garnered widespread, consistent support as an important export destination with a fellow democracy.
Canada's new strategy, like the US Indo-Pacific Strategy, takes a "whole-of-government approach" to defense, national security, cyber, agriculture, labor, natural resources, innovation, infrastructure, and trade. It helps Canadian businesses diversify their investments away from China. However, it also constitutes a "whole of Canada approach," with civil society expanding its involvement in the region through research, tourism, ocean management, education, business intelligence, and clean technology.
As it did for Xi's predecessors, if China behaved like a responsible aspiring superpower, it would discover that collaboration and cooperation would naturally come from other nations. Instead, Indo-Pacific strategies are being developed by nations to broaden and deepen their other relationships in the region. They are adjusting their policies to limit their exposure to the geopolitical risk posed by the Xi regime's sudden, aggressive actions. Both technology collaborations and military alliances are getting stronger.
China is the loser as these new initiatives progress. It didn't need to work out. Xi is recognizing the unfavorable and inevitable consequences of his own aggressive strategies, and the region as a whole is reacting more strongly.