The Multi-Millionaire Drizzik and his Phenomenal Journey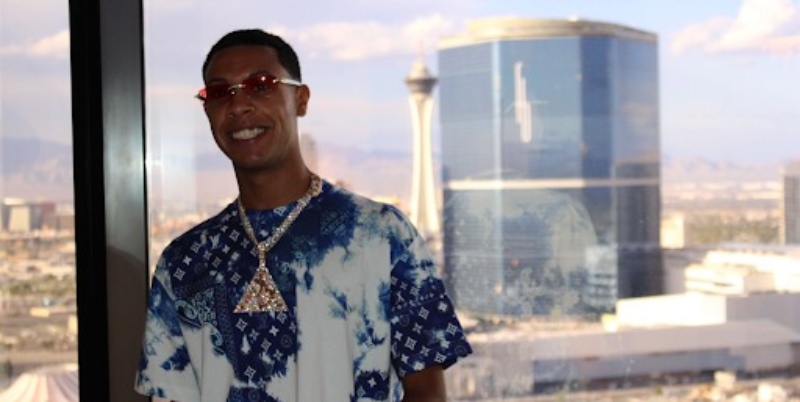 Introduction

We are thrilled to have discovered a multi-genre prodigy this Fall who is a trader, investor, and entrepreneur all in one, his journey is a true inspiration for the young as well as the old. A millionaire at 18 and a multi-millionaire at 21, which he accomplished by trading and financial markets. He is none other than Sunjit Grewal popularly known as Drizzik, a young man from Richmond, Virginia, but currently residing in Miami, Florida. His tremendous achievements and success are leaving behind an inspirational legacy of achieving anything you want at any given point of life until you are determined that nothing is impossible. His life is a footprint on many who are still lost and want to achieve something in life.
Company
It is hard to digest that at a such young age when teenagers are busy socializing and partying, Drizzik had been paving the path for his bright future ahead, sincerely working hard and utilizing his abilities and talents practically and so he made 1.4 million dollars in a week trading Dow Jones. He also runs three successful companies in Real Estate, Entertainment Consultancy and Education business and from then onwards he never looked back his financial skills in business have helped him gain consistently millions of dollars per month profit trading Dow Jones. As he prospered in his field and upscaled his business, he decided to guide others and help them succeed in life, as he influenced thousands of others to trade successfully.
Challenges throughout
The biggest challenge he faced was overcoming his psychology. He believed, that as a trader his mind should be free from any outer noise to take firm decisions when it comes to critical decision-making. Also, mindset being the biggest thing that will determine the rate of success, he always had clarity of what he wanted and what he didn't that might have affected his trading career, so he constantly refined himself and worked towards his psychology. Every day he gave his best and continued pushing past and whatever barriers came up along his path, he conquered through and trusted in the Almighty and has big faith in Him. He believes in the Supreme support and with his workaholic nature, he shall overcome every barrier to reach his goal further.
Inspiration for Youth
He knew he didn't want to keep everything to himself but share it with the outer world so others would gain from his wisdom too and so he decided to train them for their success. One of the biggest pieces of advice given to other traders by him was 'to stay true to yourself and stay focussed no matter what, he had trained thousands of students, which brought him closer to understanding people's fear and inconsistency over controlling the reality. He believed the best way to see change was by changing the environment we lived in thus this nature brought him to greater heights in such a short duration of time.
Future Aspirations
Drizzik is a visioner and he had always been very clear about what he wanted next for himself, and it is authentically becoming a global brand and a global inspiration for both young and older traders. He had done things in trading that has never been done before. And he continuously refined his craft to stay and be the best. His other brands are all currently revolving around the trading industry, he shall soon become a household name, especially his newest brand "Rich off Pips" which is an entertainment company, spreading positivity, through forex and our lifestyles. He dreams of people finally breaking their mindset about money and realizing that it isn't such a negative thing. Once people realize how simple it is to acquire it and truly understand the energy of money, then surely humans would be free. That's his goal! For more inf