The new "Exorcist" and Taylor Swift's "Eras Tour" will face off opposite each other on opening night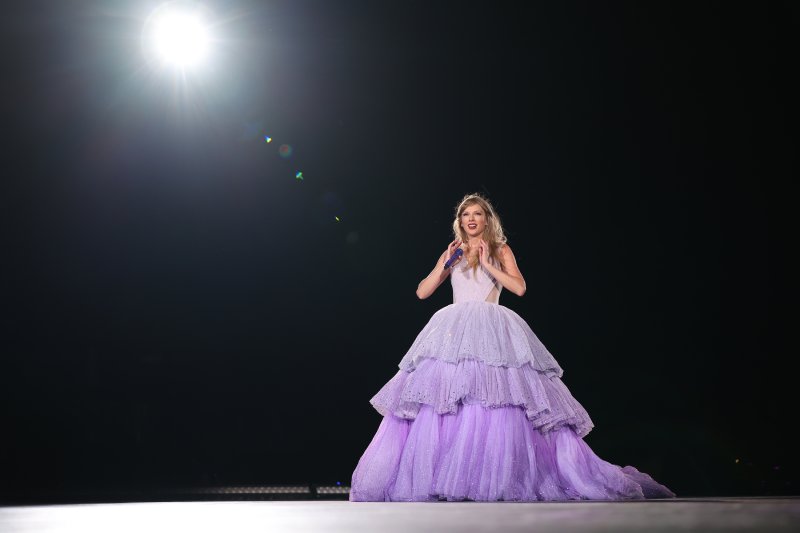 Swift said today that The Exorcist: Believer will now open in theatres on October 13, 2023, the same day that her Eras Tour concert video will be released. The horror film could have avoided the ExorSwift that some fans were beginning to hope for in favour of a double opening night feature à la Barbenheimer.
The simultaneous release of "Barbie" by Warner Bros. Discovery and "Oppenheimer" by Universal earlier this summer resulted in a double-feature cultural phenomenon and record-breaking box office receipts.
Could two young girls possessed by the devil and pop star royalty like Taylor Swift have the same effect?
Swift wrote on Thursday on X, the website now known as Twitter, "The Eras Tour has been the most meaningful, electric experience of my life so far and I'm overjoyed to tell you that it'll be coming to the big screen soon."
Swift's concert movie chronicles her massively successful tour, which raked in millions and was on track to smash the record for tour sales earlier this summer when it reached $1 billion.
There will be at least four showtimes each day on Thursdays, Fridays, Saturdays, and Sundays in every AMC Theatres site in North America.
The movie theatre chain reported that the tour's first leg in the United States attracted more than 3 million spectators, surpassing previous musical attendance records.
Blumhouse's follow-up to "The Exorcist," "The Exorcist: Believer," is set 50 years after the first movie. Universal will handle distribution of it. Leslie Odom Jr. from "Hamilton" and Ellen Burstyn from the cult classic about demonic possession from 1973 both appear in the movie.