The Perfect Bedsheet Collection for Diwali Gifting!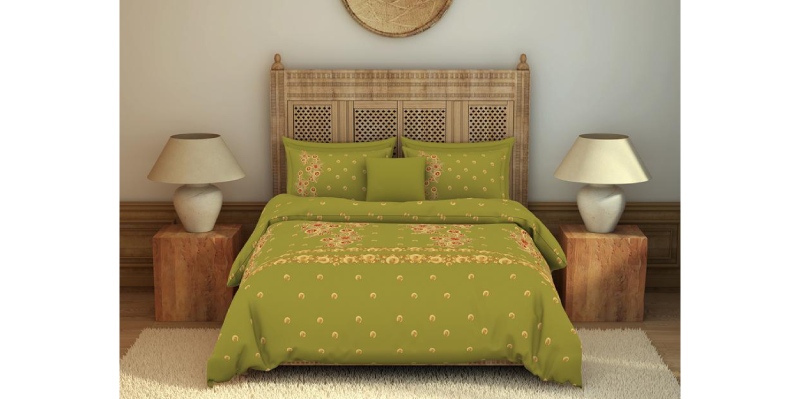 We've always believed that for a gift to be genuinely outstanding, it must go above and beyond what a traditional gift is supposed to do. A decent gift provides someone brief delight or comfort, but a wonderful gift touches them in a way that has a long-term positive impact on their lives. A fantastic gift can be utilized and enjoyed daily. These are the only kinds of presents we believe in giving. Why accept anything less?
There are various reasons why providing quality bedsheets is the finest choice for a truly fantastic gift this festive season. This considerate present will not only bring your loved ones a high degree of comfort, relief, and inspiration they will rely on all year, but it also has the potential to improve the quality of their life in various ways.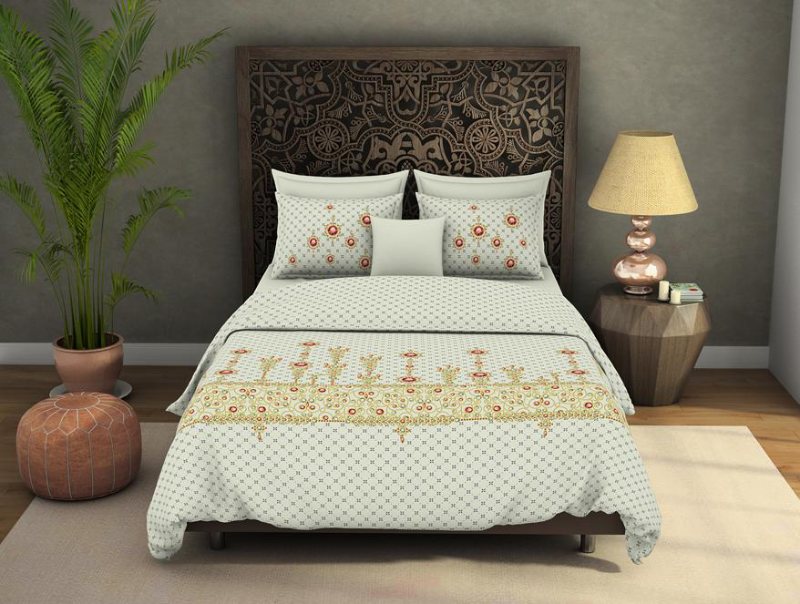 As we are in the thick of the holiday season, it's time to start thinking about gifts. With its vibrant designs and opulent atmosphere, ethnic home decor is all the rage. For example, choosing bedsheets from a vivid variety of bed linen will effortlessly compliment Diwali's festive feel and the royal ambience. Sustainable gifting is also a big priority among buyers now. With that in mind, we've handpicked a variety of ethnic home décor from the SPACES Rangana bedsheets collection to assist you in your gifting trip, so all you have to do is browse through a broad set of possibilities and find your favourites for gifting right away.s
What is the Rangana Collection by SPACES?
Rangana is a unique festive collection launched by SPACES that highlights India's rich design history while maintaining an emphasis on sustainability. This double bed sheet collection offers magnificent themes inspired by Indian weaving traditions such as Ikat, Kantha embroidery, Dhokra aesthetics, and more.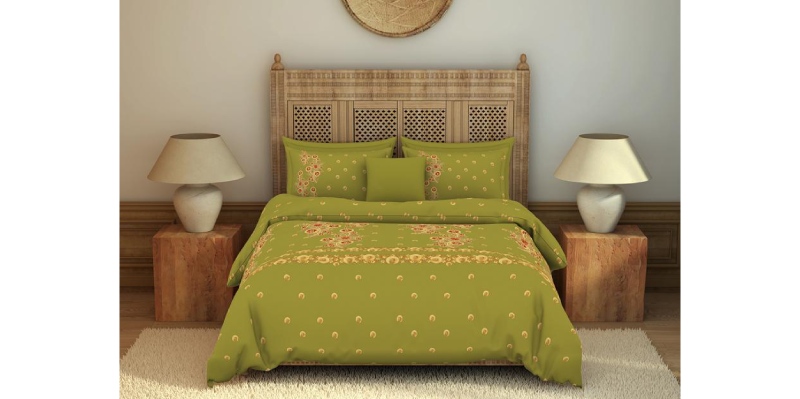 In addition, this line has something new to offer every year, as it is only made during the festive season. This adds an element of exclusivity to the collection and gives you one more reason to select it as a gift this season, as it will be a limited-edition object.
Furthermore, this collection is made from surplus fabric that is saved from the export fabric used in SPACES' high-quality bed linen. This plays a large role in reducing the carbon footprint of the company. The cotton is sustainably sourced, and their manufacturing facilities score high on energy efficiency. SPACES is also committed to saving water, and on top of recycling sewage water for fabric production, they end up saving more than Seven Bn litres of water every year.
As a result, the Rangana collection is an excellent addition to any linen closet and a wonderful holiday present!
What kinds of designs does it offer?
The collection has a wide range of colours and styles, including:
NIYAMA
Bring home the enthralling Niyama collection, inspired by Thangkas, Nepalese paintings in the Tibetan-Buddhist tradition. Enjoy the festivities by incorporating rich and vivid themes that reflect peace and beauty into your décor.
EKTAAL
Dhokra, a wax-metal casting art technique that dates back to the prehistoric Mohanjodaro and Harappa civilizations, inspired the designs in the Ektaal collection. Beautiful Bronze Age aesthetics with folk themes and human and animal shapes can liven up your holiday decor.
ANISH
Anish pays homage to the hypnotic beauty of the Jaipur "Blue Pottery" method, which is recognized for its brilliant colour scheme. Decorate your bedroom for the holidays with bedsheets from the gorgeous Anish collection, which contains exquisite white flora and fauna themes.
NALGONA
The Nalgona series of bedsheets pays homage to the Pochampalli Ikat sarees with the "Double Ikat" design, in which the threads are coloured before weaving. This holiday season will be brightened with Telangana's gorgeous geometric designs.
PRIYA PADMA
Padma Priya is an eclectic set of bedsheets inspired by Orissa's Pipili Appliqué, a centuries-old decorative art technique, and fashioned of stitched cloth patches in various shapes and styles. The designs mix to provide a magnificent collection that appeals to art lovers looking for a compelling blend of legacy and modernity.
DEBJANI
The Debjani bedsheet collection is inspired by Kantha, one of the earliest forms of embroidered techniques that use running threads. It incorporates floral, animal, and geometric motifs that give the material a wave effect. Because it is commonly used during rites such as weddings and births, this stunning assortment of bedlinens is ideal for anyone looking to brighten up the festivities.
But Wait! There is More to this collection!
The Rangana collection celebrates the unique art seen in India while incorporating inspiration and core creative thought into each piece. It has been created to instantly offer a bit of ethnic enchantment, but it is not just about aesthetics or sustainability. It also provides comfort and convenience.
The bedsheets from this collection are skin friendly. SPACES understands how vital sleep is, so they've made an effort to select a big, comfy bedsheet for your accommodation. They go above and beyond to ensure a pleasant night's sleep for you by designing bedsheets that are incredibly comfortable to the touch. Many people have sensitive skin and find it difficult to sleep at night because the feel of their sheets disturbs them. Double bedsheets from the Rangana collection are available on the SPACES website. To get into the holiday spirit, we recommend gifting a splash of red, which you can find in the Rangana Debjani Double Bedsheet online from our website.
Conclusion
These bedsheets are fantastic gifting items and have distinct styles and patterns. They come in a range of colours and designs, making them an excellent purchase for any fan of Indian design. You can select from a range of sizes, from double bedsheets to king bedsheets. These are high-quality cotton bedsheets, making them exceptionally soft and comfy to sleep on. They come in a range of Indian motifs and are ideal for any modern bedroom.
Rangana bedsheets are fantastic Diwali gifts for a variety of reasons. One, they have an elegant appearance, which can add a sense of sophistication to the bedroom. Second, they come in a range of colours, prints, and styles. With these patterns, it's simple to find a set that will look great in your loved ones' bedrooms. And lastly, they are a sustainable option, thanks to the ethos of SPACES by Welspun. To begin ordering your bedsheets online, go to the SPACES website, make your decision, keep an eye out for special offers, and have them delivered to your door!