The Visionary Mindset: How Creative Directors Shape Brand Narratives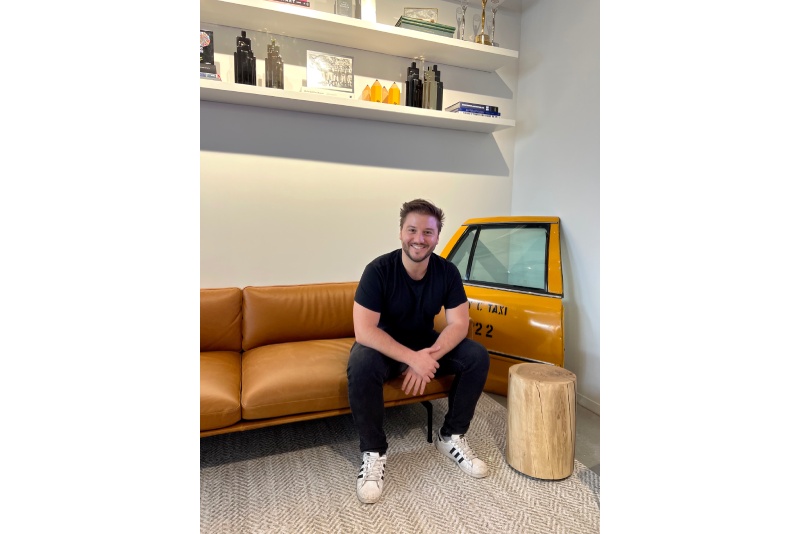 Much like how a seasoned captain navigates a ship through stormy waters, the Creative Director guides a brand's narrative through the tumultuous seas of the market.
Often seen as the artistic beacon of an organization, this individual has to harness a unique blend of creativity, foresight, and strategy to craft the tales brands tell. In the age of the visionary mindset, where storytelling converges with strategy, they play a key role in bringing a campaign from ideation to execution.
At its core, what distinguishes a Creative Director is the ability to visualize the intangible. While most perceive brands as products, services, or perhaps a catchy jingle, they can see beyond.
For them, every brand is a story waiting to unfold, a tapestry of emotions, values, and experiences. The visionary mindset isn't just about aesthetics but connection and resonance.
Alberto Triana is one such visionary. Known for his unmatched expertise and ability to transform simple concepts into compelling narratives, he is a dynamic and multi-skilled Creative Director. He consistently designs solutions that resonate with audiences and drive tangible business results in advertising.
After beginning his career in 2007 with Ogilvy & Mather, Colombia, he moved to DDB in his native country, which won the "Most Creative Agency in Colombia" award under his influence.
In 2012, when Alberto moved to MullenLowe SSP3, the agency won Ad Age's International Agency of the Year the following year.
By 2015, he had earned a transfer to MullenLowe Mena in Dubai and in 2018 ascended to the position of Associate Creative Director at TBWA\RAAD. He is currently the Creative Director at VMLY&R Commerce in New York.
Triana has worked with global brands such as Coca-Cola, Wendy's and Oreo, Nature Valley, Lucky Charms, and Tecate beer.
He says while it's tempting to think of brand narratives as just another marketing tool, they can shape perceptions, build relationships, and even drive corporate decisions.
And Triana adds part of having a visionary mindset is its dual allegiance to emotion and strategy: "The role of Creative Director is, of course, immersed in creativity, but you also have to be acutely aware of market dynamics, consumer behavior, and business goals.
"This blend ensures the brand narrative, while touching hearts, also aligns with the brand's objectives."
Nike's 'Just Do It' campaign is another example of this. On the surface, it is urging individuals to overcome challenges. However, it also positions Nike as a sportswear brand and a companion in the consumer's journey of perseverance and triumph.
Triana says there are even more challenges to consider in today's digital age that must be considered when encouraging a visionary approach: "There are now a myriad of platforms and ever-shifting consumer preferences."
He adds: "This presents opportunities and challenges for the visionary Creative Director. The challenge lies in crafting narratives consistent across platforms while tailored to each platform's unique dynamics. The opportunity? The ability to engage with audiences in real-time, harness feedback, and pivot strategies dynamically."
Triana continues: "At VML, our primary focus is on commerce. We aim to create ideas that drive conversions across various platforms. Whether through social media, retail, or any other medium, we want to make the buying process seamless for the customer."
In an era where consumers are bombarded with content from all these different platforms. crafting distinct and memorable narratives has never been more critical.
Alberto was able to do precisely that with his campaign for Coca-Cola in the Middle East. If consumers spotted a Coke in a TV show or movie, they could ask for a discount coupon by shouting the phrase 'I see Coke' at Alexa. The AI technology would also deliver a witty response associated with whatever program or movie they watched.
As a result of this kind of technology, the role of the Creative Director has evolved over the decades.
The days of sipping martinis and long lunches a la Mad Men are long past. From a work perspective, while earlier Creative Directors might have been predominantly focused on advertising campaigns, today they often find themselves at the intersection of branding, content creation, user experience, and even product design.
In an era defined by transience, where brands can rise and fade with alarming speed, the visionary mindset of Creative Directors offers a beacon of consistency and depth.
By crafting narratives that touch souls and align with strategies, these visionaries are redefining the very essence of branding.
One thing is clear: the tales that brands tell will shape their destinies, and the indomitable Creative Director will be at the helm of these tales.
Ricardo Uribe works for Goodby Silverstein & Partners and first worked with Triana 14 years ago.
He says he sees the importance of having a Creative Director on board with an understanding of the demands of this new world vision: "Alberto is an amazing creative and a great leader. He is very strategic and makes everyone feel great by working closely with everyone. This kind of approach is needed in today's climate."
Uribe adds that Triana is also good at translating ideas to clients who sometimes struggle to understand why a campaign is the best fit: "He understands the nuances of how you should frame the presentation and bring the client alongside the idea. He also knows how to sell the work to the client, present it, and get the clients to understand the thinking behind the campaign."
Alex Pineda is the Chief Creative Officer for TBWA in Helsinki. He first met Triana when they worked together at DDB in Colombia.
Branding Triana optimistic and understanding, he says: "Alberto always says something positive, and he always sees an opportunity. He has a great attitude about everything. He is never distracted or saddened by obstacles. In fact, he sees them as an opportunity."
Pineda adds: "Alberto also has a superior level of creativity. Of course, because of the environment that we work in, which is marketing and creative advertising, that has to be a must. But Alberto's expertise are next level. It may be because of his personality, but he is a huge asset to any team.
"Alberto has a way of thinking out of the box, and he is very versatile. He can always bring something different to the table when you are working together. And that helps the rest of the team excel even more."