Thomas Deil's new single "I'll Be Right Here" is already a Trend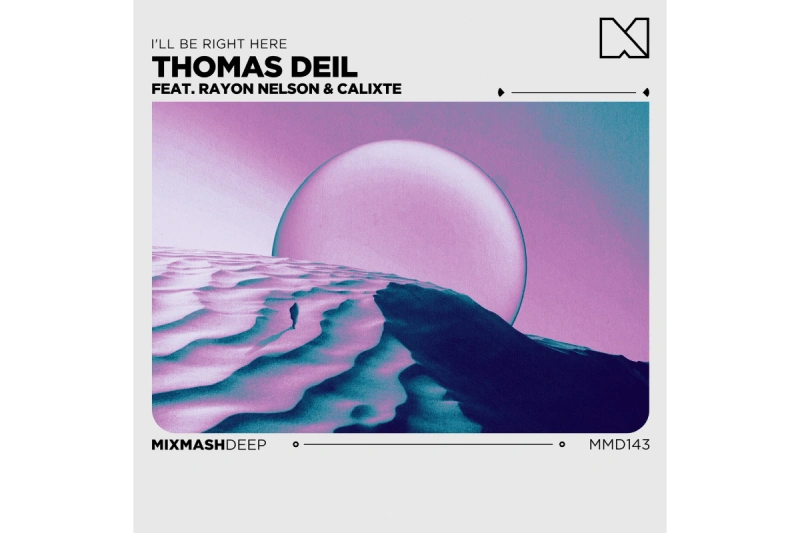 Italian influencer Thomas Deil is on his way to the international stage of dance music. Having racked up DJ support by artists by the likes of Dimitri Vegas & Like Mike, Tiësto, Don Diablo, Yves V, Timmy Trumpet and Will Sparks only shows what he has to offer. This time around he is here to release a much more sophisticated and radio/streaming friendly track featuring great US pop-sounding vocals performed by Rayon Nelson and Calixte. Combining those with a very clean and mellow sounding synth and a groovy slap house drop makes this the perfect Dance Pop/Slap House blend.
All young people are crazy about Thomas Deil's new song, "I'll Be Right Here" there are numerous videos on social media of boys dancing to this new melody, the trend of this song is due to the talent of Thomas and upon joining the label Mixmash Records By Laidback Luke, to make a trend it is not easy you have to work on many important points such as: always studying, do you think that one day you will be able to say "I'll stop studying because I'm very good?". Better than that day never comes .. because to stop studying means to stop growing and learning, in fact, Thomas always studies under the influence of big names in the music industry.
Another important point is the quality, the music that Thomas Deil composes is the mirror of his soul. If you want to aim high you have to present the music at its best, and you have to improve your way of composing and writing: knowing the harmony, the chords, and the notes.
In short, Thomas who started in a small Italian village is already an international name in everyone's mouth, you just have to follow him to find out more.

Link: https://www.instagram.com/thomasdeilmusic/