Tiny and Trendy: The Cutest Baby Clothing Styles for 2022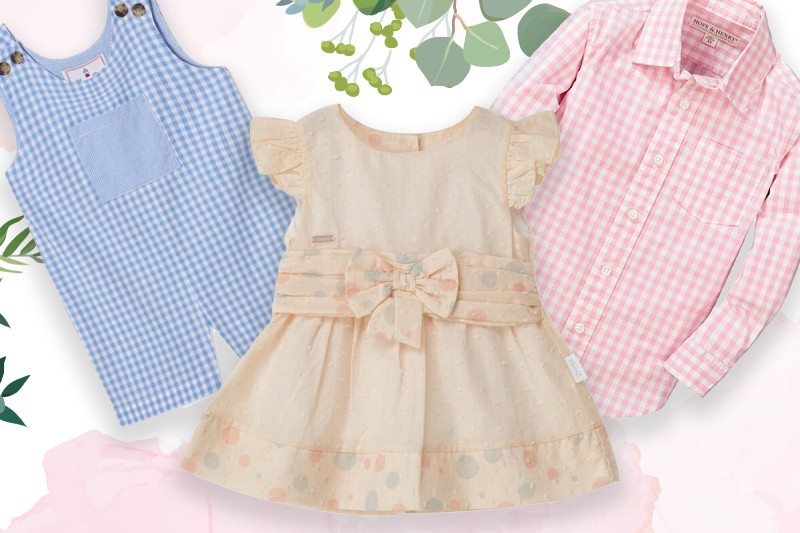 Long gone are the days of mediocre baby clothes that are devoid of fashion trends. Parents in 2022 are going all out on clothing for their baby, opting for trendy baby clothes that are not only super cute but functional and safe. If you're expecting a baby in 2022 or you're looking to add some stylish looks to your baby's wardrobe, read on for the trends you need for 2022 baby fashion.
Tie-Dye Outfits
Tie-dye is super popular right now, from sets to single clothing items and more. The pattern has come a long way since the 90s and with the resurgence of this trend, there are many different patterns for tie-dye. Some patterns include lots of colors, some a single color with white or black, and some styles are more muted. No matter what type of look you're going for, you'll find trendy baby clothes with tie-dye patterns.
Jumpsuits and Rompers
Jumpsuits and rompers are one-piece sets that make dressing your baby easy. Jumpsuits feature pants while rompers are shorts and look stylish for boys and girls. The look is very simple to put together with just one piece so it's perfect for dressing your baby on busy mornings or when you're feeling more tired than usual. These one-piece outfits are easy to dress up as well. Add an accessory like a baseball hat or bow and your little one is looking fresh.
Knotted Clothing and Accessories
Knotted clothing is incredibly popular right now. From tops to dresses to hats and more, the knotted look features excess fabric at the hem that's tied up. Some clothing items come with the knot in place but any item that has a little excess fabric (particularly dresses and baby gowns) can be tied. Matching the knotted look is very trendy with baby girls wearing a dress that matches a headband, both of which are knotted up. The look is versatile as well and can easily be mixed and matched. A romper, for example, pairs nicely with a knotted headband.
Graphic Tees
Graphic tees are a staple for any closet, especially for trendy baby clothes. It's not so much the graphic tees themselves as much as their style. Popular graphic tees right now feature lightning bolts, stars, bands, animals, and more are on trend. The distressed graphic tee look is also in, so tops that might have some fading are popular. For adults, some of these graphic tees feature rips or holes, but that's typically not what you'll find for baby clothes since that could pose a safety concern.
Monochromatic Outfits
Monochromatic outfits, looks that feature a single color hue, are super trendy right now. This is perfect for keeping your baby stylish as it's easy to find matching sets for babies that fit into a monochromatic color scheme. It's often assumed that monochromatic outfits are only for neutral shades like tan or brown, but it really refers to the use of any one color in an outfit, which could include navy or forest green. A matching set that's monochromatic is really easy to put together as a parent so that's another look that's great for busy mornings.
Mommy and Me Sets
Now that baby fashion is on-trend with the fashion industry as a whole, mommy and me sets are all the rage. You and your little one can dress up in matching sets and both of you can look stylish. From tie-die sets to matching knotted dresses or rompers to graphic tees, the whole family can wear the same look and every single person is on-trend. Matching sets are a great look for family photos, trips to the zoo, and more. Plus, the fun of matching mommy is a great way to instill a bond with your little one. They look up to you and this is the age where they will love matching their mom.
Conclusion
Dressing your little one in trendy baby clothes has never been easier as more and more brands and stores are carrying items that work with current trends. Shopping for your baby and building out a stylish closet will be a lot of fun because these looks are something you could very well wear for yourself (and maybe you will if you decide to go for mommy and me sets). So, have some fun with it! Your baby is on their way to being fashion-forward before they even take their first steps.