Tips to choose the best range of tiles for home decor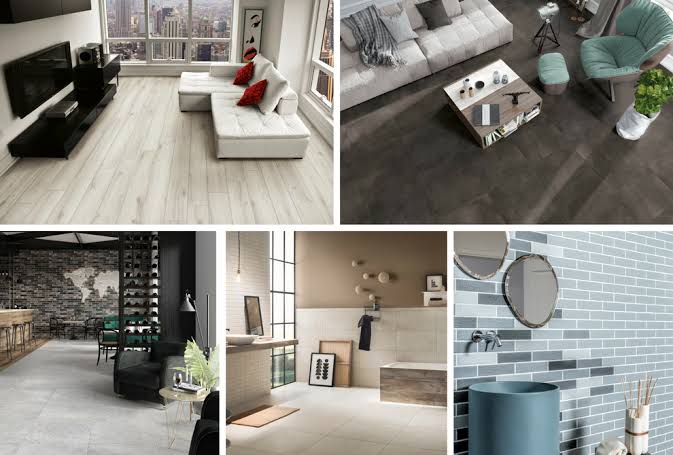 Home décor is a crucial and time taking thing. People invest money and energy to make the residents beautiful and attractive. When it comes to the flooring options, tiles are one that came in my mind. In a market variety of attractive, decent and beautiful tiles are available that make a place unique. Spanish tiles, vintage tiles, wooden floors, and many other options can be your choice. They are durable and gives a high end look to your room. You can your choice as per the design, color, texture, and glance you are imagining for your place.
While choosing the best titles you have to consider the following tips, so your place will go amazing:
Consider the latest trends
Before choosing the one you have to pay focus on the trends that are running and common. If we talk about the trending style and size, large tiles that come in rectangular and square are commonly in use for the flooring. As well as vintage tiles or Spanish tiles are exclusive in colors and trends to set the kitchen, bathroom, and flooring as well. They are durable stunning and cost-effective as well.  
Select the style and décor
When it comes to style and décor, tiles are a true reflection of interior design. Previously, the stone floor or simple floors are common but tiles bring a huge change in the lifestyle. Tiles provide a wide range of coloring, contract, and designs that you can choose differently for each room. Want to give the farmhouse look from the interior then must choose the cozy design with dark color contrast.
Shape and size of tiles matter
In the market, tiles are available in different sizes and shapes. Usually, 12×12, 16×16, 12×24 are common sizes that are preferred for the tiles flooring. The size selection should be as per the room size and dimensions. Large tiles and square shapes covered many areas and give an open look to the room they are appropriate for the large spaces. But for the small room or space, the small cuttings make things more reasonable. You can use them to make different patterns that make them look stunning and more attractive.
Pay attention to the material
Material choice is a crucial and important thing to consider while selecting the tiles. Because the material can enhance or fade away the ambiance and feel of the place. Ceramics made tiles are one that is commonly available in the market. They are durable, cost-effective and available with different patterns and colors. You can create the ambiance of the interior with the best and budgeted options.
Color should be complimented
You can give a bold, decent, smooth or any look at your place with the right color option. Tiles are almost available in every color. Light, dark, bold or even the cozy colors give a wide range of options to choose as per the room. For the small room always go with the bright or white color contract because it will give a look of open and wide in respect of space, instead of going for a dark or dull one.