Model Markdabeast1 isn't your average Hunk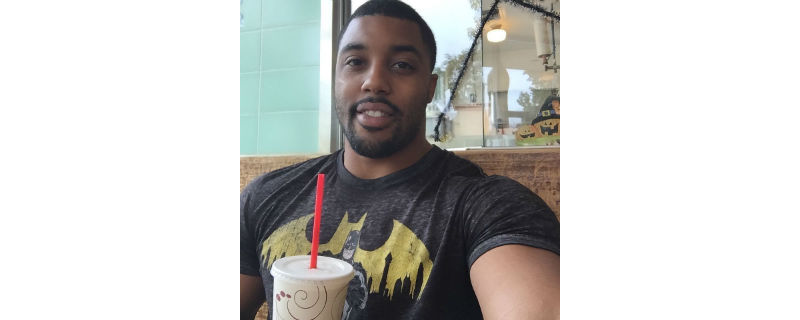 With the huge competition of Instagram models, Markdabeast1 gives us content to keep coming back for. Not only is he easy on the eyes, he also has a goofy personality that'll have you buying drinks at the bar for him . Overall, he has almost, 61 thousand Instagram followers .
Originally, his goal was simple: He wanted to be like his uncle. "He had a friend, who was a photographer, who would come over and do photo shoots with him. She started shooting me when I was 19. I was doing very mature photos of my age. I've always been more expressive, in a sexual way. But that doesn't mean that I'm like that as a person," he said.
Success came quickly. Once he amassed 40,000 followers, brands started reaching out to
work with him. Because of limited opportunities at home, in Sacramento, he soon started flying out to LA to work with bigger companies.
He remembers, "I grew up in a rough community in Sacramento , in the middle of violence. I started bodybuilding in high school. I was really good at it i was a beast. I'm a natural athlete, not a fake one. When I go to Bodybuilding shows, and I'm in gym stringers, people always say, 'He's fake.' I'm like, Unlike many Instagram models, Markdabeast1 hasn't undergone any cosmetic surgery of steroid abuse.
His fit body is due to good genes, a healthy diet and hard work in the gym. He started lifting weights with his track coach when he was young and actually inspired by competitive
bodybuilding competitions when he was 16 years old.
"I worked hard for my body. I've sculpted it. I'm not going to just keep it in the garage. If you have a Ferrari you're going to drive it," he joked.
He frequently gets freaky comments on social media. He said, "People always comment that " your daddy" but I don't even have kids yet. Actually my friends and family are my biggest supporters."
The Instagram model game is extremely competitive, though. There will always be a younger, more attractive guy out there but if you have personality, and something to offer the viewer, you can have a long career.