fvtled – Floor Lamps: Simple, Effective and Stylish Accent Lighting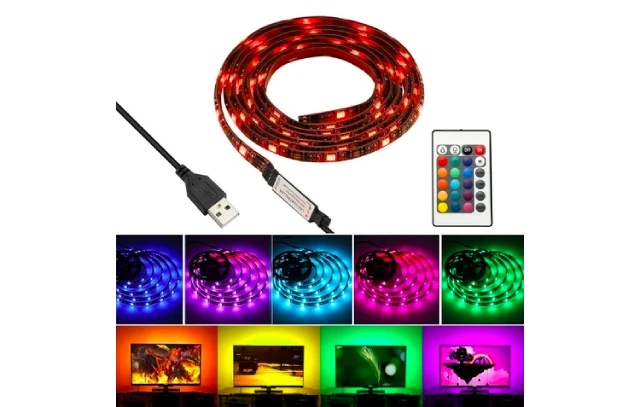 Floor lamps are a fabulous way of lighting hard to reach corners where there is no table or shelf to hold a table lamp. When you are first planning the lighting for a newly decorated room you might not want, or be able to get a wall wired for a permanent wall light fitting and so using a floor lamp is a really good way of trying out various lighting looks without committing yourself to an expensive electrical job. But floor lamps are not just a good stress reducer for the design stages of a lighting plan. They are so versatile you will probably soon find that they are an integral part of your overall decor.
If you use a room for different purposes and especially if you have a crafter or a writer in the family, floor lamps can be used very effectively as task lighting to light their work–space and minimize eye strain while concentrating. If you choose a mother and child lamp with a dedicated work lamp incorporated in it as well as the main lamp then you get the best of both, as it will light the rest of the room, with accent light as well give you a more directed, practical light source. Floor lights can be made with all sorts of different finishes and materials and really you are only limited by your imagination when you decide to look for one. Using them to create interesting shadows is only the beginning of the long list of appealing benefits.
If you have a room which has a few nooks and crannies, then lighting with floor lamps is a really great way of making the most of the play of light and shade. A great design tip would be to place one under an open plan staircase would look amazing, flooding the floor with light whilst causing bars of shadow across the ceiling and opposite walls where the treads break the beam. If you have an interesting feature at eye level, then it can be very nicely brought into prominence by using a floor lamp, so if you have a favourite picture or a particularly exquisite vase or piece of porcelain it can be illuminated in such a way to add grand emphasis.
The real plus with a floor lamp is that it can go anywhere there is a power socket, so as long as you choose something that goes with your general taste and style you can be sure that it will come in handy to light another part of the house, should you decide to revamp the room it was bought for, or even if you move into a different house. so you can be sure it will be a good investment as well as an effective piece of practical and decorative lighting.