Today, DJ Soushi is here to answer your questions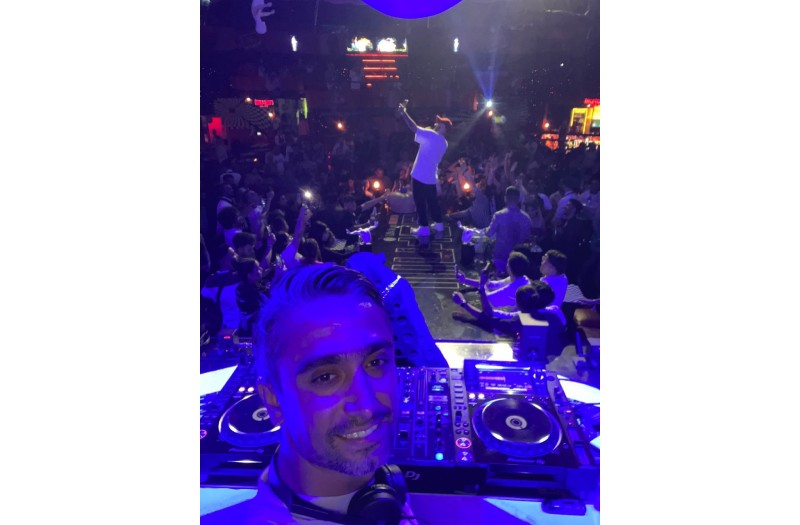 Today we have a special guest.  Mr. Amir Hossein Mir Ahmadi with the stage name DJ Soushi is here to accompany us in this interview.  He has collaborated with many companies and performed many performances in different cities.  We invited him to be with us in this conversation.
People who enter the world of music do not necessarily want to become composers. Being a DJ is one of the most popular jobs in the world. Why lie? It is also very lucrative and those who are more famous can earn up to (N) thousand dollars a year.
You may be wondering what Dj stands for or what is the Persian equivalent of DJ? We must say that Dj stands for Disk Jockey. The clear image we all have of DJs is maybe someone standing on top of a machine playing a song and people partying and stomping along. The simplest definition that can be given for the job of djing is almost this.
In answer to the question of who is a DJ, we must say that, in fact, a DJ is someone who chooses songs made by other people and performs them in a more interesting and different way.
What does it take to become a DJ? Introducing the necessary facilities
If we go back to the past and look at the path that DJs have taken, we see that back then, things were done according to the traditional way. That is, DJs used CDs flash, and a series of tools that are not common anymore. Today the situation is different.
The fact is that technology has made everything easier and you can enter this extraordinary path with minimal facilities. Surely you have a question, what is needed to become a DJ? In the following, we want to explain all the facilities and tools you need to be able to work as a DJ.
Laptop with suitable hardware
Your system must be able to run DJing software. Today, famous DJs in the world use software such as Native Instruments Traktor Pro, Serato DJ Pro, Pioneer DJ, and even Ableton Live software, which we all know is great for live performances.
DJ device (Dj Controller)
You definitely need a DJ device to continue. The DJ controller is almost the most basic tool of a DJ. The DJ controller is a kind of interface between you and the DJ software; That is, you can control it with your laptop. The price of a professional DJ device varies according to the current conditions and depends on many factors, including the brand name; We suggest that you set aside a good budget for it and buy a professional DJ controller because unlike composing, the time to become a professional DJ is relatively short.
DJ Headphone
Buying suitable DJing headphones will make your work easier. When you are busy entertaining your audience with the DJ machine, you can select and work on the songs that are going to be played later with the headphones. Suitable DJ headphones are usually wired and their prices are relatively reasonable.
In determining the price of headphones, factors such as brand, material, and transparency are involved, and of course, you should also consider your own preferences in order to make the best possible choice.
Fill your backpack with music!
As we said at the beginning of the article, a DJ is someone who plays different songs in a new and different way. So if you want to choose a DJ job for yourself, you must have a good and complete archive of songs.
In addition to all of the above, you need to be fairly familiar with the equipment, know different styles and know how to play songs without the listeners feeling disconnected.
Practice is your strongest weapon!
The strongest weapon of the best DJs in the world is just practice and repetition. If a DJ has the best hardware and the best facilities but neglects practice, he will approach the stage of becoming more professional much later. This is consistent in all cases. That is, it doesn't matter what field you work in, practice comes first.