Tokyo Game Show 2023: Full Schedule and Games, Where to Watch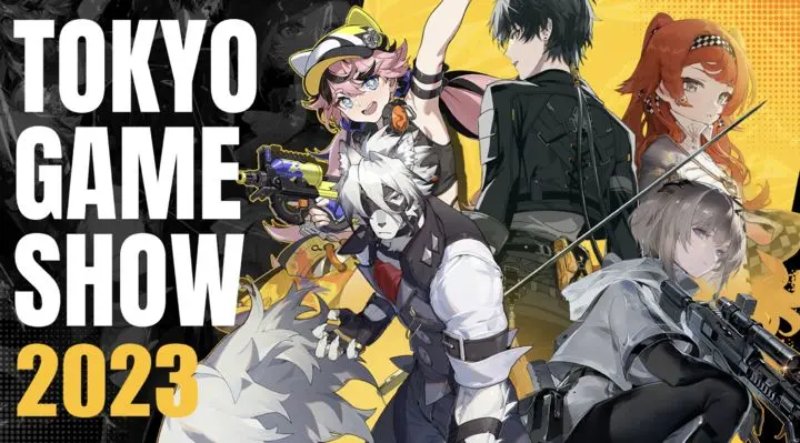 The Tokyo Game Show (TGS) will be back in full form for the first time since 2019 when it last took place. From September 21 to 24, hundreds of thousands of visitors are anticipated at the Makuhari Messe Convention Center in Chiba to demo new games, purchase limited-edition swag, and take in the vibe of not only Japan's premier game show but also one of the last significant gaming exhibitions in the world taking place today.
The news might spread quickly during this year's TGS, from updates on titles in production to potential surprise announcements for upcoming releases, so quickly that even in-person attendees might find it difficult to keep up.
Thankfully, important presentations from Koei Tecmo, Square Enix, Capcom, and other Japanese gaming industry heavyweights will be live-streamed for anybody in Japan or across the world to see.
Tokyo Game Show 2023 schedule and games
All of those performers, along with a few others you might not be familiar with, are on the 2023 lineup. The remaining 2023 games from Level-5, whatever HoYoverse may be working on, and even Koei Tecmo's upcoming Fate/Samurai Remnant are all likely to receive some info.
Additionally, there may be a couple more trailers and release dates during the course of the week. Before the start of the autumn season, this is the last real-time for major game news. Let's call it a speak-now-or-forever-hold-your-streams situation.
Tokyo Game Show 2023 schedule
From September 19 to September 24, the Tokyo Game Show 2023 will take place. While many attendees will attend TGS 2023 in person, viewers from all over the world will be able to watch the many exhibits, keynotes, and presentations live-streamed. The times of the various shows are listed in the following table. All timings are Pacific Standard Time, and some shows will run simultaneously with others.
So let's look at the calendar for the upcoming days and highlight some streams to keep an eye out for. All times will be converted to ET and PT in the United States.
Wednesday, September 20
Arc System Works [9:50 p.m. ET/6:50 p.m. PT]: Starting with this initial video right here, the fighting game studio will conduct many streams throughout Tokyo Game Show 2023. Expect some updates on Guilty Gear Strive and the newest Under Night In-Birth game.
Keynote Speech (10 p.m. ET/7 p.m. PT): The show's opening keynote, features Pierre Loup Griffais and Erik Peterson of Valve, William Yagi-Bacon of Capcom, and Katsuhiro Harada of Bandai Namco. – YouTube and Twitch
Bandai Namco [N/A]: Since Bandai Namco will be airing stage shows and announcements all week, we'll just put their information up top. To find out when the premieres will be in your time zone, visit their YouTube channel.
Thursday, September 21
Microsoft Japan [5 a.m. ET/2 a.m. PT]: No concrete information on what will be exhibited has been released beyond the latest information from developers, many of whom are based in Japan and other Asian countries. – YouTube and Twitch
505 Games [6 a.m. ET/3 a.m. PT]: The publisher is releasing several updates for Ghostrunner 2, The Magical Mixture Mills, Miasma Chronicles, and Crime Boss: Rockay City. – YouTube and Twitch
Sega/Atlus [7 a.m. ET/4 a.m. PT]: Sega and Atlus collaborate to provide information about Sonic Superstars, Persona 5 Tactica, and other games. The organization also intends to stream its games throughout the week. – YouTube and Twitch
Level-5 [8 a.m. ET/5 a.m. PT]: This webcast for Tokyo Game Show 2023 has the potential to be remarkable because Level-5 will be discussing Inazuma Eleven, Decapolice, Fantasy Life i, and Megaton Musashi. – YouTube/Twitch
Koei Tecmo [9 a.m. ET/6 a.m. PT]: Fate/Samurai Remnant takes center stage, featuring the latest gameplay videos and trailers in addition to the voice actors behind the action. – YouTube/Twitch
Capcom [10 a.m. ET/7 a.m. PT]: The director of Dragon's Dogma 2, Hideaki Itsuno, will give a presentation during this stream, so anyone who is anticipating it should tune in. Expect to see footage from Exoprimal, Street Fighter 6, Resident Evil 4, and Apollo Justice: Ace Attorney Trilogy as well. Additionally, Capcom plans to provide a number of streams on their own channels throughout the week. – YouTube and Twitch
Yu Suzuki talks Air Twister [10 p.m. ET/7 p.m. PT]: Want to hear Shenmue's inventor discuss Air Twister? You are able to accomplish just that in this broadcast. – YouTube
Friday, September 22
Koei Tecmo [5 a.m. ET/2 a.m. PT]: More information about the upcoming Atelier game, Wo-Long: Fallen Dynasty DLC Content Volume 2 details, and other things are expected to be revealed soon. – YouTube
HoYoverse [6 a.m. ET/3 a.m. ET]: Learn more about the games available on HoYoverse. Zenless Zone Zero is undoubtedly an uplifting film. – YouTube
Square Enix [8 a.m. ET/5 a.m. PT]: Eiko Kano, Kenta Sakai, and Masayuki Kibe from Square Enix tour booths and play anticipated games. Here, Foamstars and Final Fantasy VII Rebirth are scheduled to emerge. Remember that Square is also sponsoring a sizable stage full of activities featuring more gameplay; the complete schedule for that may be found here. – YouTube and Twitch
Tokyo Games Show 2023 schedule
September 19
8 PM PT
RGG Summit Fall 2023
9 PM PT
Like a Dragon Direct
September 20
6 PM PT
Opening Program
6:45 PM PT
D3 Publisher
7 PM PT
Arc System Works (Under Night In-Birth 22 Sys:Celes, Guilty Gear: Strive Season 3, River City: Rival Showdown)
8 PM PT
Gamera Games
9 PM PT
Amazing Seasun
September 21
12 AM PT
Japan Game Awards
2 AM PT
Xbox
3 AM PT
505 Games
4 AM PT
Sega
5 AM PT
Level-5
6 AM PT
Koei Tecmo Games: Fate/Samurai Remnant
7 AM PT
Capcom
7 PM PT
Arc System Works (Guilty Gear: Strive, DNF Duel)
7:45 PM PT
D3 Publisher
10 PM PT
Tekken 8
September 22
12 AM PT
Sense of Wonder Night 2023
2 AM PT
Koei Tecmo Games
3 AM PT
HoYoverse
3 AM PT – 7 AM PT
Koei Techmo LIVE! in Tokyo Game Show 2023
5 AM PT
Square Enix
7 AM PT
ProjectMoon
6 PM PT
Arc System Works (ARCREVO Japan 2023 Qualifiers)
6 PM PT
Japan Game Awards: Amateur Division
6 PM PT – 12:45 AM PT
Level-5
6:05 PM PT
Capcom
6:30 PM PT
Bandia Namco
6:45 PM PT
D3 Publisher
7 PM PT – 9:30 PM PT
Konami
9 PM PT
D3 Publisher
9 PM PT
FFVII Rebirth
11:15 PM PT
SaGa
September 23
12 AM PT
Konami: Falcon jdk Band Special Concert
1 AM PT
GungHo Online Entertainment
3 AM PT
Reverse 1999
5 AM PT
Oasys
5:15 AM PT
Tales of Arise 2nd Anniversary
6 PM PT
Japan Game Awards: U18 Division
6:05 PM PT
Capcom
6:30 PM PT
Bandai Namco
6:30 PM PT
D3 Publisher
6:30 PM PT – 12:50 AM PT
Level-5
7 PM PT
Infinity Strash
7 PM PT
Konami
8 PM PT
Arc System Works (ARCEVO Japan 2023)
8:30 PM PT
Synduality
9 PM PT
Japan Game Awards: Future Division
11 PM PT 
Japan Esports Union
11:45 PM PT
Sand Land
September 24
12 AM PT
Konami: Falcon jdk Band Special Concert
2 AM PT
Closing Program