Top 25 Most Expensive ZIP Codes in America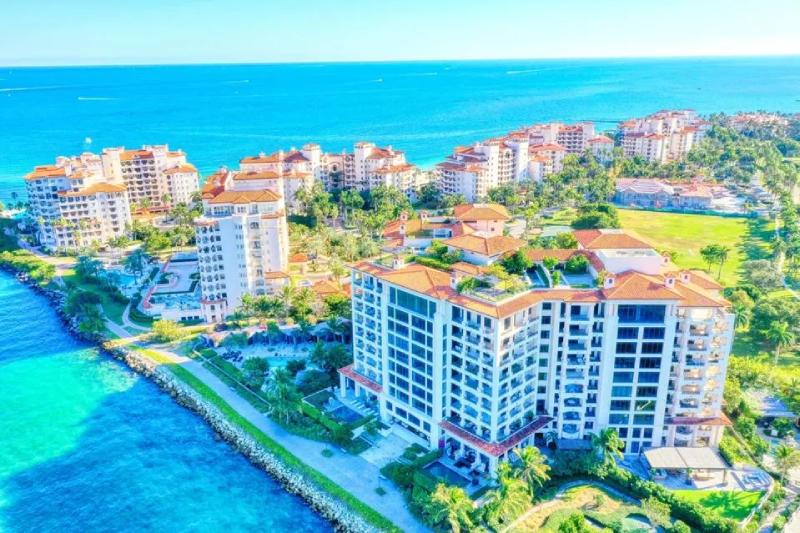 California would tip into the Pacific Ocean if home prices had actual weight. Golden State residents made up 61 of the top 100 most expensive ZIP codes in the country in 2023, per a RealtyHop analysis. Next up, with 18 ZIP codes ranking in the top 100, was New York. The most costly properties were determined by utilizing the median list price in each ZIP code to examine over 3.6 million active real estate listings between January 1 and October 15 in order to create the rankings.
After earning 59 spots on the 2022 list, California actually moved up to number two in the top 100. With a median list price of $7.95 million, Atherton, California, (94027), a town close to Palo Alto, which has seen residents object to recent housing developments, was the most expensive for the fourth consecutive year. More than any other city, seven Los Angeles ZIP codes made the top 100 at the municipal level. The next city to the south, Newport Beach, California, had six ZIP codes on the list.
Sagaponack, N.Y. (11962), in the Hamptons, was the most expensive ZIP code in New York, with a median income of $5.9 million. The 10013 ZIP code, which is primarily in TriBeCa, had the highest median price in New York City, at roughly $3.6 million.
It should come as no surprise that beachfront communities on both coasts are pricey, but how pricey homes are across all 100 ZIP codes might. The median list prices varied from $7.95 million in Atherton to almost $2 million in the Los Feliz neighborhood of Los Angeles, which is the 100th most expensive ZIP code (90027). For most people, those prices and everything in between are out of reach.
However, the top-tier median prices decreased over the course of the year. This year, only 53 ZIP codes have a median income of more than $2.5 million, compared to 61 in 2022. This year's top 100 overall median was $2,597,500, down $152,000 from the previous year.
According to RealtyHop, this week's chart displays the median list price in each of the top 25 most expensive ZIP codes in the country.
The 25 Most Expensive ZIP Codes
A recent study of the most expensive regions in the nation found that California dominated.
| | | | |
| --- | --- | --- | --- |
| Sr. No. | ZIP CODE | CITY | MEDIAN LIST PRICE |
| 1. | 94027 | Atherton, Calif. | $7,950,000 |
| 2. | 90210 | Beverly Hills, Calif. | $6,290,000 |
| 3. | 11962 | Sagaponack, N.Y. | $5,900,000 |
| 4. | 33109 | Fisher Island, Fla. | $5,700,000 |
| 5. | 11976 | Water Mill, N.Y. | $4,950,000 |
| 6. | 93108 | Montecito, Calif. | $4,795,000 |
| 7. | 98039 | Medina, Wash. | $4,750,000 |
| 8. | 94022 | Los Altos Hills, Calif. | $4,380,000 |
| 9. | 92661 | Newport Beach, Calif. | $4,350,000 |
| 10. | 92067 | Rancho Santa Fe, Calif. | $4,250,000 |
| 11. | 94957 | Ross, Calif. | $4,000,000 |
| 12. | 94024 | Loyola, Calif. | $3,995,000 |
| 13. | 92662 | Newport Beach, Calif. | $3,975,000 |
| 14. | 92657 | Newport Beach, Calif. | $3,950,000 |
| 15. | 94301 | Palo Alto, Calif. | $3,800,000 |
| 16. | 11932 | Bridgehampton, N.Y. | $3,750,000 |
| 17. | 02199 | Boston | $3,700,000 |
| 18. | 90402 | Santa Monica, Calif. | $3,695,000 |
| 19. | 95070 | Saratoga, Calif. | $3,688,000 |
| 20. | 10013 | New York City | $3,607,500 |
| 21. | 90077 | Los Angeles | $3,500,000 |
| 22. | 92625 | Newport Beach, Calif. | $3,490,000 |
| 23. | 90272 | Los Angeles | $3,400,000 |
| 24. | 95030 | Los Gatos, Calif. | $3,290,000 |
| 25. | 29482 | Sullivan's Island, S.C. | $3,290,000 |