Top Best On-Demand Mobile Application Ideas For 2022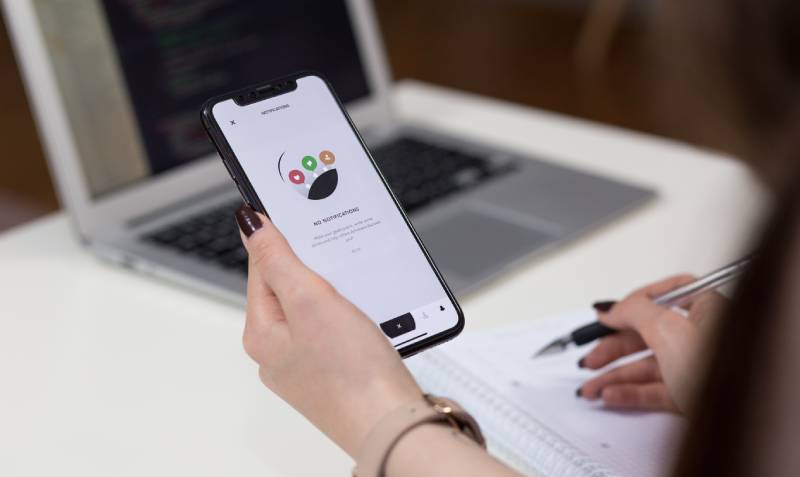 The world moves swiftly at lightning speed; people quickly adopt this new tech-revolutionary stage. This phase helps the audience maintain their living standards by utilizing more equipment. Similarly, users are looking for applications, websites, and several other device functions to work efficiently and effortlessly. With the help of a Mobile App Development Company, several businesses are launching their applications for their customers and clients.
The demand for getting things available at the doorstep has increased after the outbreak of Covid-19. People prefer to buy groceries, medicines, and education on mobile through the various application. Technology within the app expands the audience's capacity to improve their quality of life and boost knowledge.
On-Demand Mobile App Services
While talking about mobile applications, it is necessary to think about on-demand mobile apps. Several apps are in demand from customers and developers. These on-demand apps have increased the revenue in US approx. $188.9 billion in 2020. So, it is expected to hit its peak by 2022, as on-demand apps are increasing their expansion and desires. Several startup companies and entrepreneurs are utilizing applications for their reach and growth.
On-Demand Mobile App Ideas
With many industries competing to reach a massive audience, you will find some of the common niches working on applications. Every business needs to expand according to the trends to satisfy the customers' needs.
1. On-Demand Traveling App – like Uber
After lifting the travel ban, people plan to visit their families and friends. To ease the hassle, several travel companies came up with the idea of launching their apps for the audience. Applications for effortless travelling, booking hotels and rides and renting cars can help users stay in touch with the trends. This on-demand application will provide a new direction for the audience to ease their life and make their journey happy and safe. You can have these applications on various interfaces, like iOS and Android, and on Windows.
2. On-Demand Pharmacy App
With the pandemic years, every business has been suffering severely; however, medical or health care centres were the only ones connected to the masses. The only application that can help patients and groups to get medicines and other health advisory services are the Pharmacy applications. Its demands have increased as Covid-19 hit the world hard in the past three years.
3. On-Demand Fashion App
e-commerce applications help you in difficult times, like forgetting to buy presents for your wife or daughter. These on-demand applications help you get trendy and fashionable presents for your loved ones and yourself. Online shopping has increased during pandemic years, as people can't get out of their house's alone city. It provides you with your desired supplies within time and space.
4. On-Demand Health App
Like the pharmacy apps, people are becoming more health conscious as they become aware of diseases or accept some mental and behavioral states. Moreover, people have busy schedules, keeping everything on track before Covid. Therefore, several people do not have time for exercise and take meditation sessions. Health application on-demand helps people around the globe to keep tabs on their health, regular check-ups and meditation schedules.
5. On-Demand Beauty Service App
If you have beauty services or have learned to provide beauty services, you must develop this app to grow your business. Women, on average, spend $3756 yearly. So if you have an app, you can book appointments, record their reviews and have a catalogue for the clients to choose services. In addition, it can provide effective and quick solutions to the audience and provide comfort with its services.
Final Thoughts
Hence, to compete in this digital world, you must have some applications and websites for audiences' convenience. It will provide your business and recognition in the world through an amazingly swift and productive application,