Touching Stars, Reaching Hearts – Author of Cakewalk and the Art of Perception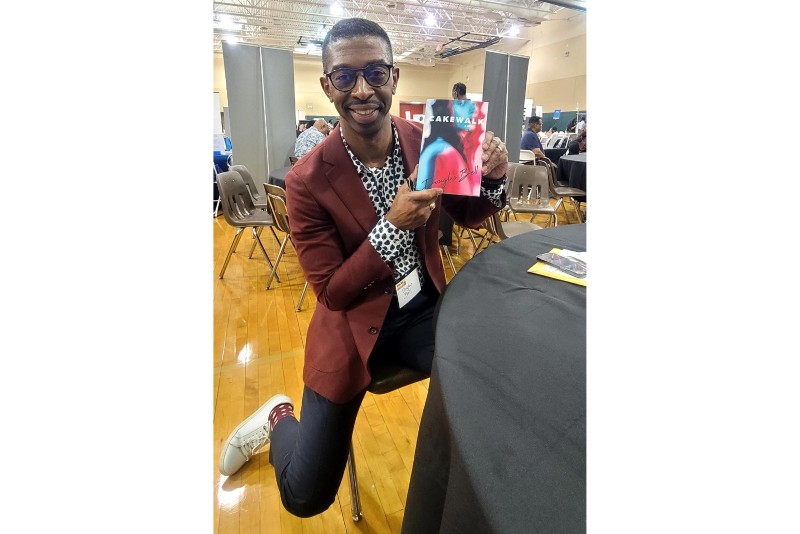 The beauty of the human mind is perspective. Interpretations vary from person to person—like how every person has their own thumb impression, distinct and one-off.
For an author, this can be a blessing or a curse.
When reading stories, we try to find common ground with the story or protagonist. We try to find ourselves in the protagonist's plight or the story's crux. Some books hit home and engulf you personally, whereas others are lost in translation. Which leaves you wondering, what was the author's thought process behind the book?
There is much to dissect for an incredibly nuanced book such as Cakewalk by Douglas Bell. Bell encapsulates some hard-hitting themes through his intricately woven words. The book is more than a story about a protagonist fighting for his love or being a good father to his children. Let's walk towards what Douglas was trying to achieve with the book, with words from the author himself.
Nadia
When you find the right person, the pull is overwhelming. You find yourself fighting urges, but no matter how hard you try to run away, it gets you… most importantly, because they get you.
Our protagonist, Bryan,a successful, cis-gendered African-American, finds himself lonely and his ego destroyed until he meets Nadia most unconventionally. Someone who connects with him on a deeper level. He found himself spiraling into a world of forbidden adventures. He began exploring the transgender genre for his nighttime pleasures, and the next thing you know, Bryan found himself at an adult bookstore where he met…
Nadia.
It was almost as though the universe sent Bryan a calling.
Hair the color of honey and skin as light as snow, Nadia was the ray of hope Bryan had found. His love. It all seems too good to be true, the connection, the chemistry.
Though, there is a catch. As you would imagine, living in conservative Texas isn't ideal for the two love birds to fly free. Bryan has to fight for the love he has now found.
The author, Douglas Bell, wants us to look into Nadia's feelings and thoughts.
Nadia's thoughts are no different from her cisgender girlfriend. She surrounds herself with the right company. You need all the help you can get on the battlefield of love. She believes that most women are unwilling to change their emotional lives. She is not there to serve cisgender men. Her needs are the same as any cisgender woman, to be seen.
She wants to be acknowledged as an entire person and not a sexual object for people to leech off and then later deny her existence. The transgender community has been trying to tell its story, only to be shut off and disregarded. Douglas, with this story, wishes to testify for the transgender community. He wants people to see transgender people for their dreams, aspirations, and desires. To be seen as people.
Nadia's character is incredibly charming and adds depth to Cakewalk's premise.
Violence Towards Black Transwomen
The second notion Douglas wants to highlight is the violence and hatred black transwomen face every day. Compared to their white counterparts, the black transgender community is mainly at the receiving end of racism and transphobia.
Homelessness, poverty, unemployment, and higher suicide rates are more common in the black trans community than any other. Also, the black transgender community is affected by HIV in the highest numbers. According to a report from The National Black Justice Coalition and National Center for Transgender Equality, one-fifth of the respondents said they lived with HIV.
In the book, we see Nadia giving us a glance into this unseen world. What's sad is how often we dismiss something that is nothing less than an epidemic.
Fighting the Patriarchy
Lastly, Douglas Bell emphasizes how patriarchal norms have stopped us from learning how to love. "Love can set you free," a phrase we often hear in movies and whatnot yet fail to understand. We hear politicians donning the flag of love to try and keep people together. It's ironic how the world wants us to love only in the way they want.
Bryan worked hard to become successful in a White, heteronormative world through conforming. What kind of conforming? Conforming to notions that may go against every principle you abide by. It's astonishing how life seems like a cakewalk when conforming, but at what cost?
Bryan conformed to rise up the ladder to become someone society respects. But as he finds his true self, the question is, will Bryan keep conforming to appease society at the expense of his and his queer son's identity?
His story gives readers a perspective into what's really important in our lives.
Douglas Bell's Cakewalk is an attempt to ignite the spark inside you that lights the way to your prosperity. It helps you find your worth as a human being. He writes for people afraid to stand up for themselves, giving them a voice.
Life can be a Cakewalk – if you are brave enough to try. Start on your Cakewalk by picking up your copy of Douglas Bell's book today.