Upcoming New Features to Messages in iOS 17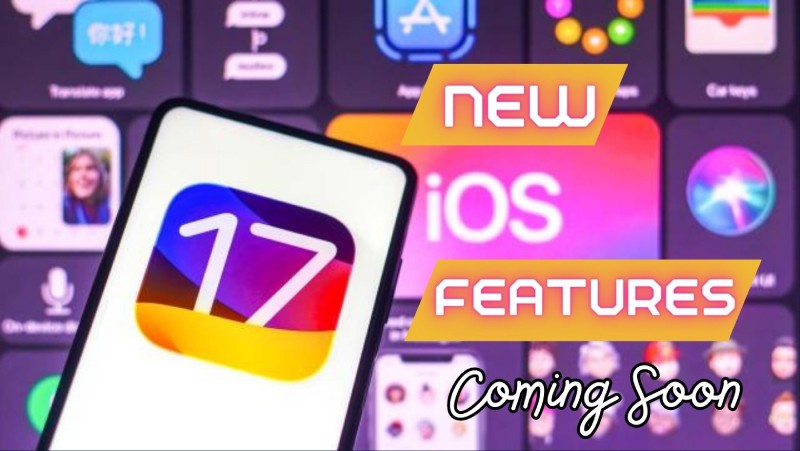 The Messages app is one of the best features in iOS 17. Several new features that will enhance how users use iMessage and communicate with their contacts are now accessible to users as part of the public beta. We'll detail all the updates below, along with how each one will improve your use of the Messages app on your iPhone and Mac.
Even though it's based on a straightforward idea—checking in to see if your friend or relative is OK and has arrived at their destination—Check In is the most revolutionary of all of the new iOS 17 Messages app features.
This function allows you to notify a friend or member of your family when you arrive at your destination and the other way around. It checks in with you if you stop moving forward, and if you don't respond, it gives your friend useful information like your location, your iPhone's battery level, and the status of your cell service.
The new custom button in iOS 17 offers this new feature, which collects all of your iMessage apps under one roof. You can see everything you send most frequently, including photos, voice messages, and your location, by hitting the new + button.
There is a new way to share and view location, while we're on the subject of location. By clicking the + button, you can share your location or ask for a friend's location. When everyone has shared their address, it will be visible right in the middle of the conversation.
Additionally, the Messages app in iOS 17 makes it simpler to catch up on a conversation by letting you hop to the first message you haven't seen in a conversation by tapping an arrow in the upper right corner. You can reply to any message by swiping to the right of it.
By combining search terms to swiftly refine your search, you can locate the message you're seeking more quickly thanks to strong search filters.
It's good to know that audio messages on iMessage are now automatically transcribed, making it possible to read them as soon as you receive them and listen to them later for individuals who have difficulties hearing them.
With iOS 17's new Messages app, you can now find all of your stickers in one location. You can now access all of your Live Stickers, emoji, Memoji, and other sticker packs in one location thanks to the new sticker drawer. Finally, after it is open to all users, you may start creating Live Stickers.