Tech
What is Check Printing Software and Why You Should Have One?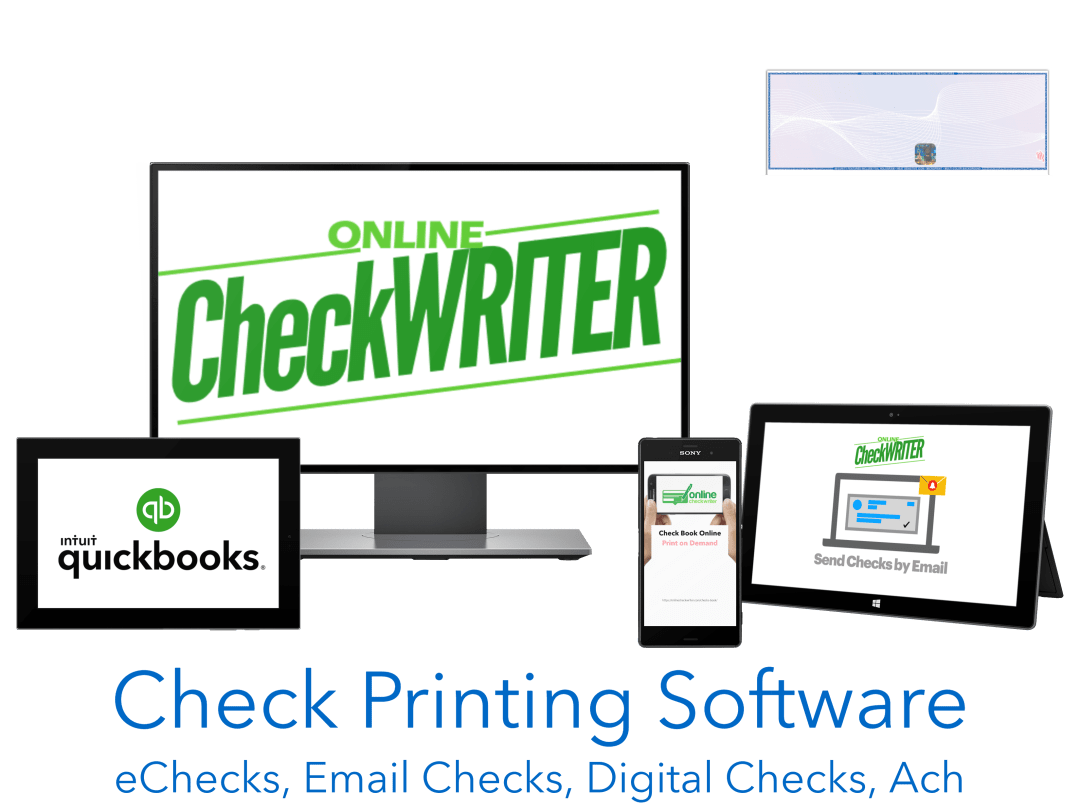 The Practice of Banking dates back to medieval times. But here, we are not going to discuss how banking started and how it works but instead, we are going to inform you about a little, yet important part of banking, the Check process particularly the eChecks using a check printing software.
It's safe to presume that everyone has heard about checks, it's basically a piece of paper that is imprinted with information against which some specific amount of money is owed either by you or to you.
Banking Checks
Checks are an integral part of basic banking. A check contains information like the Payor's account number, the amount of money to be paid, the payee's details and the bank's information.
If you want to pay someone, you simply write them a check. They take that check to the bank where they either deposit it into another account or simply withdraw funds from it. Normally, in common practice all around the world, the checks are in paper form. But don't you feel a little obsolete carrying a paper check to the bank in 2019?
That's what we ought to change, and the purpose of this article is to guide you about something new, something that resonates with the 21st-century banking.
What is Online Check Writer?
Our current banking system depends highly on the internet. E-Banking has now become the new norm, but still, some things need to be done physically, and one of them is the Check process. You can pay online, shop online, do transactions online but you can't deal checks online, why?
This is something that we ought to change by introducing check printing software or as we call it an Online Checkwriter. Our software will allow you to write eChecks.
OCW is a technology cloud software AI-powered monthly subscription-based software. This check printing software allows you to Pay and GET PAID by Digital checks, eChecks, or printable checks.
How Online Check Writer works?
It is very simple to use, you simply have to buy the monthly subscription plan of the check printing software the OCW, and everything else is free, in that plan you can order as many checkbooks as you like, you can draw your checks online, send or receive similar checks and if you deemed so, you can even print them on a Check printing paper.
you can also integrate OCW with your Bank as OCW reconciles with more than 16000 banks all over the United and Canada.
Some Key features of OCW
You can Send Digital Checks on-demand
You can request checks online
You can also print Checks on check printing paper
Never run out of checkbooks.
Your Information is Secured.
You can also Integrate your banks with OCW
Prevents unauthorized forged checks automatically.
Automatically reconcile your cleared and uncleared checks
Why You Should Use Online Check Printing software
Many arguments support that you should use OCW check printing software. It is the only platform and product of its nature and the best part that it gives you unlimited E-checks.
And if you are concerned with your data, then let us assure you that it provides essential security to protect your data. it is easily accessible, and it can also be printed just like a regular check.
Source:
Online Check Writer.Com Inc
111 N Market St,
San Jose, CA 95113
PO BOX: 6543
Tyler TX 75711, United States
Phone: (408) 372-7707
Fax: 877-722-3376
Email: [email protected]