What is NFC? Why is it Getting So Popular These Days?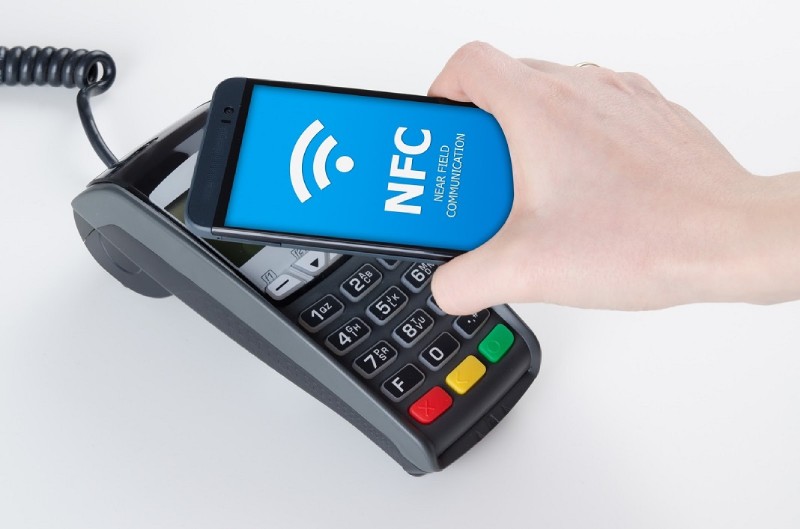 Our smartphones are finally getting the "smart" part that's been proclaimed since the inception of the technology.
They are really turning into magnanimous pieces of scientific innovation. Nowadays, they can do almost anything. Emails, banking, health checks, food delivery- you name it, they have it.
But as the only constant changes, the smartphone industry is getting more advanced and more nuanced than before. NFC (Near Field Communication) is a piece of the puzzle.
It's simple in its purpose really. Pay for your stuff with your smartphone. But the mind-boggling thing is you don't need any other communication medium to do that transaction. Just a tap and you're good to go.
It may not make you the terminator in near future, but it may very well replace your physical wallet.
NFC is beautiful in the most utilitarian way possible. It's a short-range, wireless communication system. The most exciting use-case scenarios are Sharing, Pairing, and Transacting.
And as your phone becomes a digital wallet space, it can hold anything you want it to. A master key, so to say. For your house, your car, or even as a proof of identification.
And these are just the starters. Read along to know the full menu of this techno-delicacy.
Payment options
With NFC, ATMs and credit cards are fast turning into relics from the past.
You can store all your bank accounts and credit options in one. No need to count cash or swipe a card. Just wave or tap with your phone, and your payment is done.
Google Wallet and Apple Pay are already showing how much potential this technology has. Consumers will always come around to use the fastest and the most convenient option.
An NFC-enabled POS machine makes the whole process smooth like butter. No dipping, no swapping, no waiting.
WiFi passwords are generally hard to compose (security reasons) but super-easy to forget.
So, it makes connecting to a network over and over again a real pain in the backside.
Let NFC help you. Replace all of that complicated process with an NFC tag, rightly called smart tags. They are tiny, and they are cheap.
Write the password into the tag, and you'll connect to that Wifi with a tap and without any fuss whatsoever.
Even sweeter is that it supports both Android and iOS devices.
More security for everybody
You may be hesitant about the security of this technology, it's only fair.
It deals with your money and data after all.
But don't be afraid. NFC is much more secure than other wireless technologies because its signals only transmit data from centimeters away, very similar to a payment terminal.
It can't be hacked from across the city. Heck, it's nearly impossible from across the street, and even across a room.
Help your business as well
If you own a business or are working in any kind of business, you'd know the significance of business cards.
You'll need it at any kind of conference, meeting, or networking event.
Business cards let new contacts connect with you and remind people what you are all about.
But with NFC, there's just a better way to exchange vital information. Create an NFC business card that contains everything such as your name, company, designation, website, email address, and all the social media handles.
Just let the other person scan it, and all the data gets loaded into their phone. They can even save it for later.
All you need is an NFC tag and an NFC-compatible phone to use NFC business cards. Join the future today.
NFC is not just about money, it can help with your health too.
NFC tags and a smartphone that can read those are a deadly combination. It makes all the healthcare data more accurate, and much more efficient.
So, the whole system becomes safer for the patients and all the caregivers.
Forget those lackluster ER rooms. Patients can check into any medical facility just by using their phones. Tap the prescription, and you'll get all the instructions, and side effects for each and every medication.
In emergency situations, this speed would bring a revolution, if implemented properly.
Health workers would identify patients quicker and track illnesses. It will improve the referrals and data collection.
If another pandemic hits us, we'll be better prepared and our health lines would be ahead of these bacteria and viruses.
CONCLUSION
NFC chips have already changed the way we connect with the outside world, do our financial transactions, and even open the doors of our cars.
But there are many more surprises that'll pop up if this technology goes along at this breakneck speed.
Well, cheers to that.