Mother's Day 2019: Where to Get Mother's Day Brunch, Lunch and Dinner Specials in Los Angeles, Portland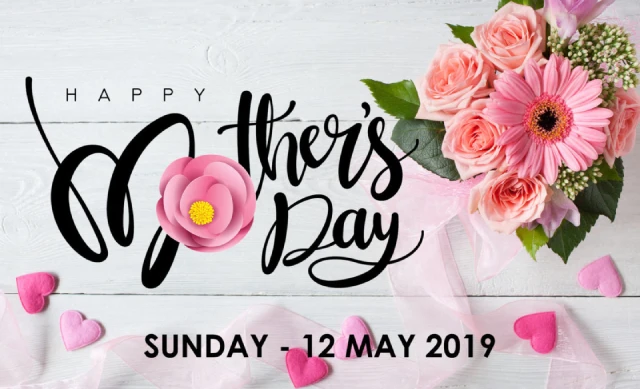 Mother's Day is a national holiday regarding moms, perceived on the second Sunday in May, however different nations have celebrated Mother's Day on various dates the world over. Mother's Day 2019 happens this Sunday, May 12, 2019. It's a throughout the day holiday, so it's never past the point of no return (or too soon) to demonstrate mothers how much you care.
Look at the following places in Los Angeles and Portland for Mother's Day Brunch, Lunch, and Dinner:
Mother's Day Brunch in Los Angeles
Vartan Abgaryan's Mother's Day Brunch at Spread Mediterranean Kitchen
Well-known chef Vartan Abgaryan recently left 71Above to rudder Venice's Yours Truly in February. This Sunday, Abgaryan will be an included visitor chef for a dining series by Spread Mediterranean Kitchen called Spread the Love. In addition, while tasting falafel with cilantro, sumac, and pecorino, shakshuka, fried chicken with biscuits and yuzu kosho honey, a portion of continues benefits Miry's List, a charitable offering help to new arrival refugee families resettling in Los Angeles. The expense is $50 per individual, or $68 with champagne. Get tickets. 334 S Main St, Downtown, CA
The Veranda at Hotel Figueroa
With mild climate and no rain in the forecast, the Veranda at the Hotel Figueroa is a perfect spot to bring mother. With a poolside view, all moms get free no-limit mimosas. What's more, $65 provides access to a brunch buffet with shrimp cocktails, ceviche, an omelette station, and waffle table with fried chicken. Children under 12 eat for free. Book reservations. 939 S Figueroa St, Downtown, CA
From 11 a.m. to 2 p.m., Tallula's chef Saw Naing will bring Mother's Day brunch as blood orange mimosas and cocktails with Mexican coffee. Tallula's group will get ready dishes like the grass hanger steak with eggs and chipotle tamarind sauce, and blue corn pancakes house made piloncillo syrup, fresh berries, and cardamom whipped cream. With a kid-friendly layout among brilliant hues and one street or two far from the Pacific, this appears to be a slam-dunk choice Reserve a spot through Resy.
It appears to be fitting to celebrate Mother's Day at a restaurant called Gracias Madre. The veggie lover West Hollywood restaurant translates to "thank you mother" in Spanish. They've added a couple of things to the brunch menu, including a strawberry shortcake made by chef Armando Ayala. At both West Hollywood and Newport Beach area, they'll serve extraordinary cocktails in a mug that says "Call Your Mother." Reserve a table soon. 8905 Melrose Ave, West Hollywood, CA
Hatch Yakitori + Bar is keeping away from the Mother's Day surge inside and out by serving supper in Downtown at The BLOC. Hatch's cold bar is dependably a strong alternative, or something from the izakaya menu like the seared ahi belly. Entrees incorporate the furikake salmon or 18-day dry-aged rib eye for mother, and there's even a brand new cocktail bar to boot. Hatch is open on Mother's Day from 6 p.m. until 10 p.m. 700 West seventh Street, suite G600, Downtown, CA
Pasadena's Southern French diner Entre Nous will serve a brunch menu from 11 a.m. to 3 p.m., followed by dinner until 10 p.m. The previous proprietors of Cafe Beaujolais in Eagle Rock is absolutely conventional French in a casual room, and reservations can be made by email at [email protected] or 626.844.4500. 119 W Green Street, Old Town Pasadena, CA
In the event that mother is somewhat less conventional and loves to laugh while tasting hard alcohol, MiniBar set up together a mind blowing late-afternoon gathering with its second annual Ya-Mama-Zaki. An outstanding comedy show starts at 3:30 p.m. with a tasting flight of single malt whiskies. The show is hosted by comedian Kat Ageson, and tickets are $65. 6141 Franklin Ave, Hollywood, CA
Water Grill Santa Monica and Downtown
LA's notable seafood master will serve its standard brunch menu alongside an uncommon Mother's Day surf and turf with filet mignon and lobster, in addition to a halibut with mushrooms and lobster sauce. There's a lot of reservations accessible at both Water Grill's Downtown and Santa Monica areas, however don't wait until the dining rooms are full. 1401 Ocean Ave, Santa Monica, CA or 544 S Grand Ave, Los Angeles, CA
Sloane's in Valley Village
For an increasingly casual choice, attempt Sloane's for a menu that is certain to satisfy mothers who simply want beer, crab fat fries, a hearty breakfast sandwich, or charcuterie plate. There's no reservations, so this could be a risky call. Yet, the vibe at Sloane's — in addition to a mindful son or daughter — is sufficient to prop a simple up mother cheerful. 5338 Laurel Canyon Blvd, Valley Village, CA
Mother's Day Brunch, Lunch and Dinner in Portland
Brunch
The Hoxton Hotel's elegant dining room La Neta will go all-out for the holiday, with champagne, music, flowers, and portraits of Mom. A special brunch menu will be accessible including huevos rancheros, kale enchiladas, and hamburguesas made with 30-day-aged beef and three chili secret sauce. Beginning at 11 a.m. a portrait artist will be available for drawings of mother, while Randy Porter's jazz trio plays, and moms with reservations between 11 a.m. and 2 p.m. will get a flower blessing and complimentary glass of bubbles.
Details: 9 a.m. to 2 p.m at 15 NW 4th Avenue. Reservations are available.
The beautifully modern, plant-filled wine bar and restaurant Arden will host two Mother's Day brunch seatings, with an exceptional menu of 10 dishes. Every diner will have the choice to choose three to share to the table, incorporating asparagus frittata with smoked trout, huckleberry coffee cake, cheesy grits with poached egg and pine nut salsa, and roast pork loin with charred chicories. Obviously there will likewise be sparkling wines, brunch cocktails, coffee, and tea available as well.
Details: Seatings between 10:30 a.m. and 2:30 p.m. at 417 NW 10th Ave. Tickets are $38 and include choice of three dishes.
It'll be splendid and warm on Mother's Day, and that implies the creatures of the Oregon Zoo will lounging and appearing in the sun. Work up an appetite with mother meandering about taking a gander at the creatures and after that resign for a full buffet at the Cascade Crest Ballroom with mini quiches, eggs Benedict, French toast cobbler, seafood boards, and more.
Details: Seatings between 9 a.m. and 1 p.m. at 4001 SW Canyon Road. Tickets are $55 for grown-ups, $49.50 for moms and zoo individuals, and $27.50 for children, and include brunch buffet and day tickets.
In spite of the fact that the warm and homey vegetarian Peruvian restaurant Epif served its last official brunch the other week, it will host one only for Mother's Day. The single seating sees an alternative between amarillo polenta with beans and vegetables or salted granola with fresh fruit and mango cream for the appetizer. At that point, for an entree, guests can pick between biscuits and cauliflower-sage gravy with with scrambled chickpea "eggs" and maple soy curls, or a chickpea scramble with roasted potatoes, beets, and carrots, topped with veggies and aji-verde salsa.
Details: 10:30 a.m. for drinks, 11 a.m. for brunch service at 404 NE 28th Avenue. Reservations are $25 a person and can be made by emailing [email protected] with name, party number, and dining selections. The complete menu is available.
Red Star Tavern will host a throwback brunch in its lovely, old-school dining hall for moms of all walks of life. Visitors will discover roast beef carving and omelet stations, sweet and savory pastries, eggs Benedict, and smoked salmon salad among other dishes.
Details: 9 a.m. to 2 p.m. at 503 SW Alder Street. Brunch is $50 for grown-ups and $20 for children under 12; reservations can be made by calling (503) 222-0005
Family-friendly and personal-diet-friendly Mexican restaurant group Verde Cocina will serve an extraordinary Mother's Day brunch at all three of its areas. The meal incorporates selections of starters, sides, and mains, with vegetarian, paleo, and gluten-free alternatives at each course, including brunch salad, vegan ceviche, smoked pork belly bacon, fish or veggie omelet, and French toast with strawberries. There will likewise be a choice between mimosa or agua fresca, as well as coffee and tea.
Details: 10 a.m. to 4 pm. at 6446 SW Capitol Highway, 524 NW 14th Avenue, and 5515 SW Canyon Court. Brunch is $30 for grown-ups, and kids under 10 eat for free.
Chef Vitaly Paley's Headwaters will bring back its liberal Mother's Day brunch in the wake of taking a year off for the Heathman's facelift. Disregarding the recently structured Heathman Library, the buffet will include a sea bar with smoked salmon spread, oysters, sturgeon pastrami, and more, a carving station with beef tenderloin, asparagus quiche, sautéed scrambled eggs, dessert stations, and more. In the mean time, in the splendid and modern principle restaurant, diners can discover specials on the menu including Maine lobster, Dungeness crab crepes, and asparagus quiche.
Details: Mother's Day Brunch Buffet is 11 a.m. to 4 p.m. at 1001 SW Broadway. Brunch is $62 for grown-ups, $32 for children five to 12, and free for children four and under, including food, coffee, tea, and a complimentary mimosa, in addition to $20 gift certificate for mother. Headwaters is open from 11 a.m. to 8 p.m. Reservations for both can be made by calling (503) 790-7752.
A woman-owned kitchen, event space, and general community supporter, the spacious and stylish Nightwood Society accepts every opportunity to offer back to mother, and Mother's Day is unquestionably not special case. The holiday brunch sees monte cristo sandwiches, honey poppyseed bread, latkes with poached egg, and yogurt with fruit along other brunch staples and glasses of mimosas for all the moms.
Details: 10:30 a.m. to 1 p.m. at 2218 NE Broadway Street. Tickets are $45 or $25 for kids under 12, and include food, coffee, and tea, plus complimentary mimosas for moms, with wine and beer available for purchase.
Lunch and Dinner
Colorful and casual Kashmiri restaurant Bhuna will cook up something extraordinary and distinctive for a fun throughout the day brunch for the holiday: "Brunch bowls and bubbles" features a bowl made with potatoes, fried egg, cilantro-mint-chutney, tomatoes, cucumbers, shallots, and choice of pork vindaloo or chettinad chicken, and it comes with a glass of cava, all for just $11.
Details: 11 a.m. to 10 p.m. at NW 21st Avenue. Just drop in with mom for brunch or dinner.
Montesacro, the San Franciscan transplant that specializes in Roman flatbread called pinsa, will host the "Festa Della Mamma," an Italian-style Mother's Day lunch and dinner at its rustic shop in the Pearl. The three-course meal is served family-style with choices of antipasti, pinsa, and dessert for a genuine Roman-American experience.
Details: Noon to 8 p.m. at 510 Stevenson Street. Reservations are $29 for three courses, and can be made by calling (503) 208-2992
Hot rod-red winery Teutonic Wine Company will mitigate the hard rock and metal for a little live jazz for the holiday, alongside a special installment of its Monday night seafood pop-up series Gusto PDX. Beginning at 1 p.m., diners can find fried fish sandwiches, smoked sprat caesar salads, shrimp ceviche, shrimp ceviche, and other fishy treats, and the live music begins at 1:30 and goes until 4 p.m. Obviously, the winery will likewise have bottles and glass pours of its notable Germanic wines for mothers and every other person.
Details: 1 p.m. until sold out at 3303 SE 20th Avenue. Simply drop in for fish and wine.
The worldly bar and restaurant Normandie, with its dark, aquatic vibes, will host a shared Mother's Day dinner for two. The vernal dinner begins with a cheese course before moving to spring green salad with pickled rhubarb and smoked pecans. The fundamental affair is a half-chicken coq au vin with crispy potatoes and spring vegetables, and dessert includes an ice cream trio with some unexpected flavors.
Details: 5 to 10 p.m. at 1005 SE Ankeny Street. Dinner is $76 for two, and $35 for additional seats. Reservations can be found.