Who Starts the New Patriots Pregame Tradition, the First Keeper of the Light, the Lighthouse Bell? Tom Brady is Back in New England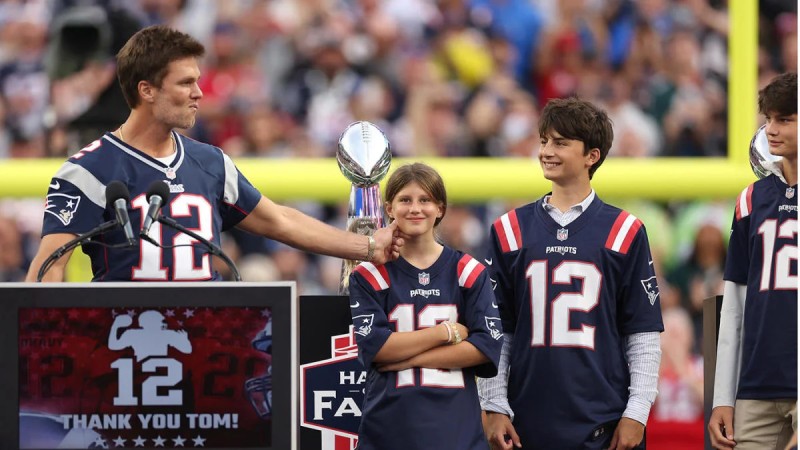 Foxborough has a brand-new tradition. The team constructed a huge new lighthouse as part of the Gillette Stadium upgrades on the north end side of the stadium where the team will have a Keeper of the Light who will sound the bell to energize fans. Who started this new pregame tradition, the first Keeper of the Light? Of course, Tom Brady had to be the choice.
The Patriots will recognize the franchise legend during halftime of their Week 1 opener when he returns to the team. It makes perfect sense that the team gave him the game-changing opportunity with him on staff.
Twenty or so members of Tom Brady's family are reportedly present for the celebrations. The Patriots are "going to do something special and unique with him," according to Robert Kraft, who stated this earlier in the week.
"I'm excited because our fans never really got a chance to say goodbye in a proper way," Kraft said.
After 23 seasons in the NFL, the 46-year-old made his retirement from the league official this summer. The majority of that period was spent as a player for the Patriots, whom he assisted in leading to six Super Bowl titles and nearly two decades of conference supremacy.
Tom Brady departs as the most accomplished player in the league after a three-year run with the Buccaneers, where he earned his seventh championship in 2020. In addition to having the most career completions, touchdowns, and passing yards, he also had the most wins by a quarterback.
Of course, Tom Brady also holds the record for virtually all significant stats in Patriots franchise history.