Who's In Your Corner :  Allies in the College Admissions Process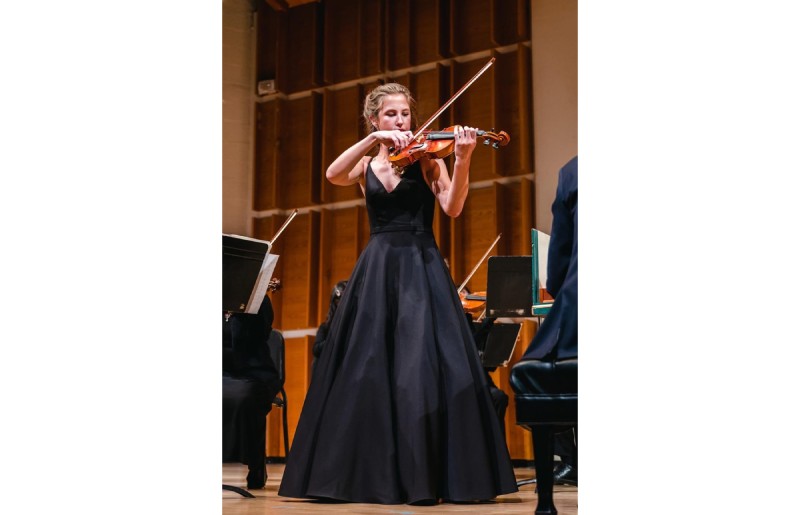 Known as a violin pedagogue extraordinaire, Elizabeth Faidley of New York City has expanded her talents from violin technique to college admission.  "It happened accidentally," she says.   Today's world is abuzz with the ever-changing college admission process.  The new SAT?   Test Optional?  The ED decision school?  The Supreme Case involving affirmative action?  Everything is overboard and tilted on its head. We chose Ms. Faidley as our next educator in our "College Spotlight" series. 
Ms. Faidley seems to have figured out a few secrets, as exhibited by the matriculation of her seniors, year after year. Her website shows a veritable list of Ivy League and major music conservatories, from Harvard to Stanford to Princeton to New England Conservatory and the Juilliard School. As a violin teacher to some of the most talented and promising violinists in the country, her class sizes are small and vary from year to year.
I asked for a Zoom call in mid December, right after early decisions were sent out. She had seven seniors this year, but four of them were already committed: Princeton University, Yale University, Duke University, and Northwestern University. She says her other three will be just fine and can't wait to see where they will land. (A recent update from Ms. Faidley tells us they landed at Harvard, MIT, and another at Northwestern).
What's the difference between Ms. Faidley's approach and that of your garden variety guidance counselor?  She thinks it's personal.  As in, you have to be very involved with each family in order to help in the most impactful way.  She starts college work with them in early high school, sometimes eighth grade, heats up the plans in junior year, and then wraps it together with intense essay editing.  (She "used to be" a good writer, she tells me while laughing.  Ms. Faidley has a writing degree from Johns Hopkins University and is currently working on her third violin pedagogy book as well as a non-fiction novella). She has 65 students from nine different states and several countries.  Some are only virtual.  She has never met "8-year old Alisa from Calgary" – an upcoming star in the violin world- but she clearly already loves and believes in this young child.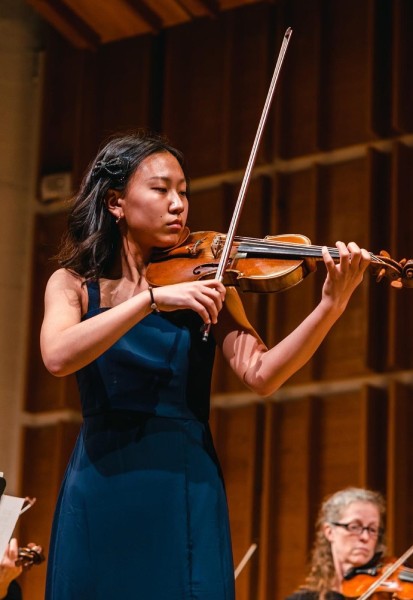 The admissions process is very difficult to navigate, and Ms. Faidley accredits her knowledge to constant reading, studying, and keeping up with every twist and turn of the roller coaster.  She wants her students, whether they seek a top 30 school or a music conservatory, to end up where they belong.  "The colleges want to see who each candidate really is.  They really do."  With acceptance percentages dropping to 3.7% (Brown, 2022) or 3.2% (Harvard, 2022), the odds are difficult to grasp.  Not everyone who deserves to get into a school is admitted.  Ms. Faidley talks about myths that are outdated that many high school counselors are still using.  "Community service" is one of those.  She advises "passion projects" where students can really make a difference on a grassroots level and be part of something meaningful.  Excellent academics are not enough these days.  College decisions are becoming much more holistic.  "Your entire application should tell your unique story."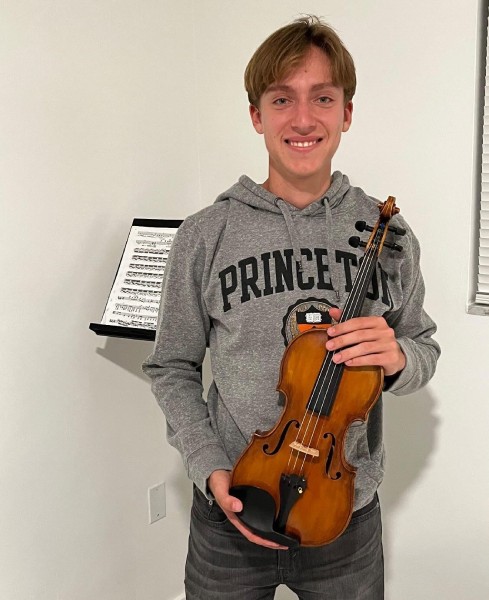 We spoke to her student Andrew's mother, who has been in her studio for eleven years. "We would not have made it through the application or complicated audition process without Elizabeth at each turn. She poured herself into each essay my son wrote and helped define his common application boxes. She discussed everything with us, from how violin would help his applications to which academic teachers to ask for recommendation letters. He was thoroughly prepared for every music audition and every interview. There is not a stone that goes unturned with her. We are thankful every day."
Does she have any secrets? Her favorite word is "impact". Her students are fortunate to graduate with unparalleled musical training as well as a built-in support system and counselor. Elena (currently a sophomore at Harvard) tells us, "when you need to cry, Elizabeth is there. When your mom needs to send 8 page emails? Elizabeth is there. When your essays are terrible? Elizabeth will tell you. When you try to drop your language after junior year and your high school counselor says it's fine? Elizabeth says "no!" Elizabeth is the best violin teacher I could have ever wanted, but she also helped me realize my dreams."
Elizabeth Faidley is foremost a successful violin teacher and pedagogue, but she encourages other educators to get involved in the process as well. Every teenager need's cheerleaders!
You can find Ms. Faidley's inspirational Instagram account at @faidleystudio or read more about her philosophy at her website: www.elizabethfaidley.com.  (Don't ask her for coffee, though…. she is too busy.)