What You Need To Know About Being A Comedian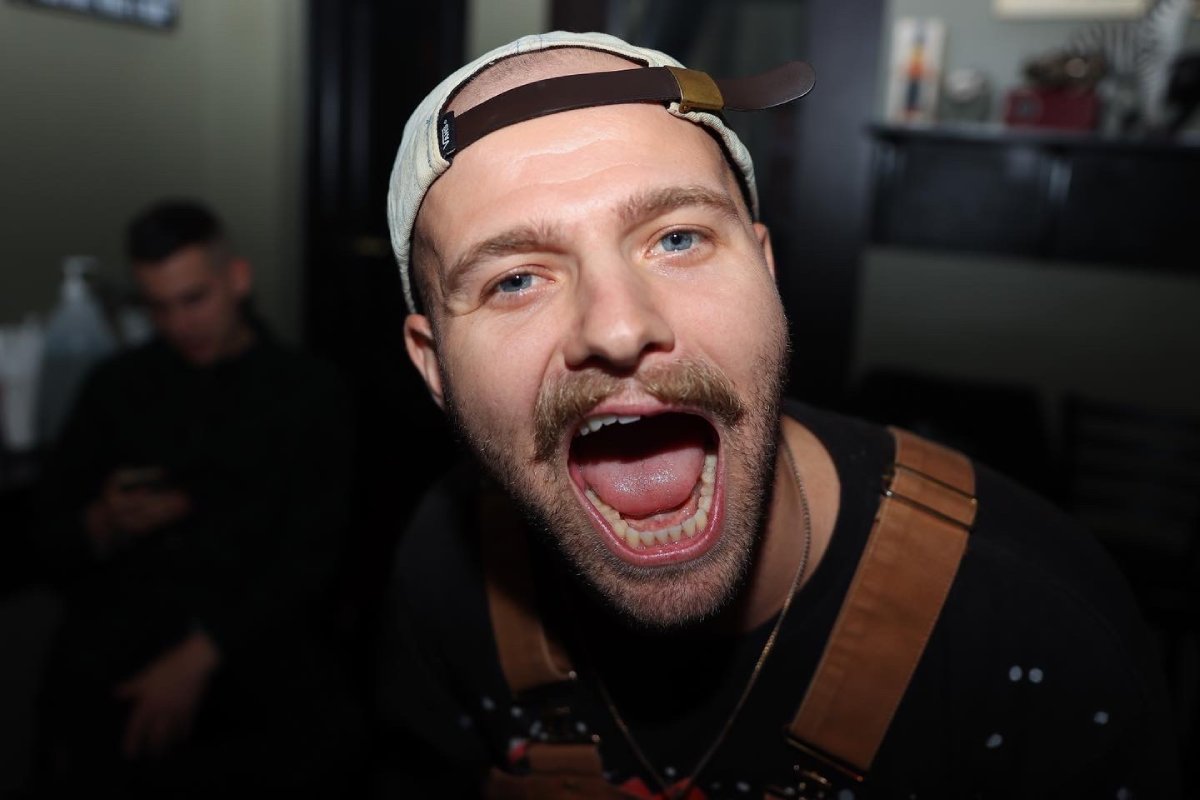 Being a comedian isn't as easy as it looks. You usually work at night, and you never know if people are going to appreciate your material. Making people laugh can be a hit-and-miss affair, and if you don't know your audience you could find yourself dying on stage.
Even the most experienced comedians will tell you the fear of that happening is very real, however many years they have been on the circuit.
There also isn't one way of finding an entry point into the industry. Some comedians learn their craft from mentors, while others dive straight in and do local gigs to build their fanbase.
But if you love making people laugh, there are all sorts of ways you can make your passion for telling jokes a career.
Comedian Jacob Sharpe went to comedy school at Humber College in Toronto, Canada and is now considered one of the best when it comes to dark humor.
He was diagnosed with brain cancer aged 25, and now uses his experiences in his stand-up routines.
A regular on the comedy circuit, Jacob has hundreds of thousands of fans who appreciate his macabre sense of humor.
He is an expert on joking about everything regarding the disease, from his chemotherapy and radiation treatment to discovering he should have died from the grape-sized tumor he had on his brain.
Jacob says: "I don't think there is a right or wrong way to get into the comedy industry. There are so many pathways to doing it. A lot of it has to do with luck and timing. There isn't a one-way ticket to doing comedy."
Jacob has played gigs at leading Toronto venues Yuk Yuks and The Comedy Bar. And he has also starred on the bill at comedy gigs in the US at The Wilbur Theatre in Boston, The Chicago Theatre, and Zanies in Nashville.
He says: "One golden rule is never say no to a mic, never say no to a show. Well unless you are dying of cancer in hospital, you might have to say no, but that's the one caveat! Every mic and every stage is an opportunity and an experience."
Jacob adds that many comedians make the mistake of spending too much time setting up the joke: "I have seen this so many times, and I confess I fall into it constantly. People spend so much time on the setup. They like the 'fat' of the joke and they should just get to the point."
"Tell the joke, and don't spend so much time trying to riff on something that just happened."
The comedian says you should also only do comedy if you love it: "Don't do it for anything else except for the love of comedy. I always get frustrated when people say, 'I decided to become a comedian so I could meet people and have more sex.'
"That's obviously great, but I don't think there's full longevity in that. Yes, comedy can be seen as a silly craft, but you have to take it seriously and see it as a profession."
He adds: "That was something I struggled with for a long time. I would think it was an opportunity to goof around. But you have to have some sort of structure for booking shows and generating an income. That's a huge part.
"You're not going to get paid for being a fun guy. You have to be professional."
Another issue comedians face is being their own worst enemy when it comes to making a success of their careers.
Jacob says: "Typically whenever I have a bad set, it's either because I'm not committing to the material or I'm not in the joke. Often it's because I'm not very present and I'm second-guessing myself. But it could also be that the joke just isn't funny!"
He tests all his material out on his partner Eilish to see if he can get a laugh: "She's heard my worst stuff that no one will ever hear! I feel bad sometimes because I can see in her eyes that halfway through the joke she hates it!"
Jacob adds the biggest challenge for comedians is the only person who can stop you from fulfilling your dream, is you: "If you are getting cancelled for something, or if you're in trouble for something, it's most likely because you said something stupid."
For the Canadian native, being a comedian is fun and rewarding. And it has also allowed him to give back.
Jacob has worked as a mentor to others who have had similar cancer experiences. He has spent time as a mentor with Young Adult Cancer and given advice to aspiring comedians, and judging their work, as well as sitting on panels advising for the Stupid Cancer charity..
"I love to make people laugh and I'd love to be able to change someone's day with a joke," says Jacob.
"There is a lot of freedom in comedy because there's really no right or wrong. There's really an endless opportunity and there's no one way to tell a story, there's no one formula.
"I get to explore my craft and trauma dump over nearly dying of cancer. By making fun it becomes therapeutic."