Why Consider Hiring a Lawyer After a Car Accident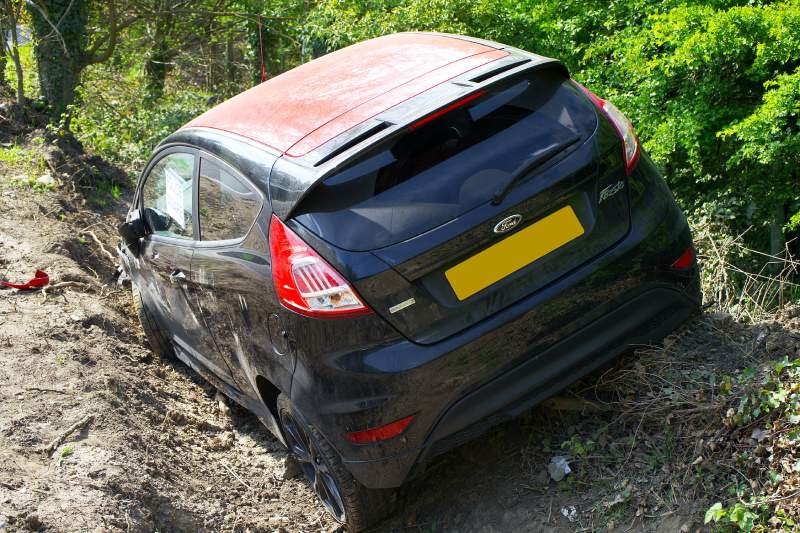 Car accidents are prevalent in the US because the nation has one of the busiest roads. According to a recent census, over 91% of US households have at least one private vehicle.
Coming to the numbers, Statista shows that there were around 276 million vehicles in 2020. Hence, car accidents are not uncommon. According to the U.S. Bureau of Transportation Statistics, over 40,000 vehicle accidents were reported in 2021.
Most people deal with road hazard accidents on their own. After all, it's not hard to file a claim and get back on your feet after an accident. However, there are times when hiring a lawyer can be beneficial. Whether you're just considering hiring an attorney or have already decided against it, this article will help you decide whether hiring an attorney is worth the cost of your case.
A Lawyer Will do the Investigative Work for You
It's common for people to think they can handle the investigation themselves and find clues about everything on their own. But the truth is, lawyers are much better equipped than you are at finding out information about an accident case. Finding who is at fault in an accident can be tricky and requires the expertise of someone like a professional lawyer.
For example, if you've been injured in an accident and need to file a claim against the driver who hit you, it's essential for your lawyer to know as much about what happened as possible. That's why lawyers often request police reports from law enforcement as soon as possible after an incident like this occurs.
Police officers use their training and experience daily when investigating accidents and other crimes. Their reports will likely provide helpful details about what happened at or near where your car was struck by another vehicle. For example, they may detail whether there were any witnesses present who saw part of what happened.
They can also let your attorney know where any traffic cameras or surveillance systems were located near where your vehicle was hit. This type of information might not be readily available if someone doesn't hire an attorney immediately after being involved in an auto collision.
Using all the information, a lawyer can help you gather evidence and document the case. This means reviewing all the information and figuring out what's essential and how best to present it. If there are witnesses or other people involved in the case, they may need to be interviewed by your attorney as well.
A Lawyer Will Bring in the Required Expertise About Local Laws
One of the main reasons you might want to hire a lawyer after a car accident is because they know the local laws and regulations. They will help you understand your rights and responsibilities and how they relate to applicable laws and regulations.
For example, if you live in San Francisco, California, it's important to know that there are special rules regarding insurance coverage for medical bills resulting from an accident. In this case, it will be helpful for a lawyer to know these rules so he or she can be sure that your rights aren't violated by an insurance company's refusal to pay for certain expenses related to your injuries.
Likewise, if you live in Little Rock, Arkansas, the statute of limitations for personal injury cases is 3 years. So, if there is a collision here, you should file the case within three years of the accident.
Consider this example. A 3-vehicle crash that killed 1 person occurred in Little Rock in November 2022. If the driver who is not at fault wants compensation for the same, he or she will have to file the lawsuit before November 2025. A lawyer will know local rules like the statute of limitations and others to help you. Hence, the best thing to do in such situations is to hire a Little Rock car accident lawyer.
By bringing in relevant expertise about local laws and regulations, lawyers ensure that their clients have access to solid legal advice throughout recovering compensation following an injury caused by someone else's negligence.
A Lawyer Will Need Help Negotiating With Insurers
If you're injured and decide to file a claim with your insurer, it's not just the car accident that needs to be settled. You'll also need to negotiate with your insurance company to determine what they'll pay out for medical bills and other expenses related to your injuries.
Insurance companies are more interested in paying out as little as possible than helping those whose negligent drivers are hurt. A lawyer will help you get the best deal possible and can advise you on whether or not accepting a settlement offer is wise or worth pursuing further down the line.
A Lawyer Will Also Have Trial Experience
Trial experience is another reason it's essential to hire a lawyer. The more trial experience your lawyer has, the better your chances of winning or settling your case. However, this depends on whom you choose as your attorney.
A report from the American Bar Association shows that there are around 1.3 million lawyers in the US. However, only 6,784 of them have trial experience. If you think your case can go to trial, hiring a professional with relevant experience is best.
When you go to court without an experienced attorney, many factors can affect the outcome of your case. Your attorney will know how to present evidence in a way that makes sense and helps persuade the judge or jury. A reasonable attorney can also spot weaknesses in the other side's case and ensure those weaknesses are addressed during questioning at trial.
An experienced attorney knows how to negotiate with insurance companies on behalf of their clients, which gives them much greater leverage when negotiating settlement amounts than someone without legal training would have. Experienced lawyers can negotiate lower medical bills for their clients and higher compensation for any permanent injuries sustained in an accident caused by someone else's negligence.
Conclusion
If you've been in a car accident, it's important to hire a lawyer as soon as possible. Your lawyer can help you navigate the legal process and make sure that your rights are protected.
The best thing about hiring an attorney after an accident is that they will take care of all the heavy lifting so that you can focus on getting better from your injuries. They will also help gather evidence and documentation if need be, so no stone goes unturned when it comes time for trial which means more money in your pocket.