How to Write a Creative Instagram Bio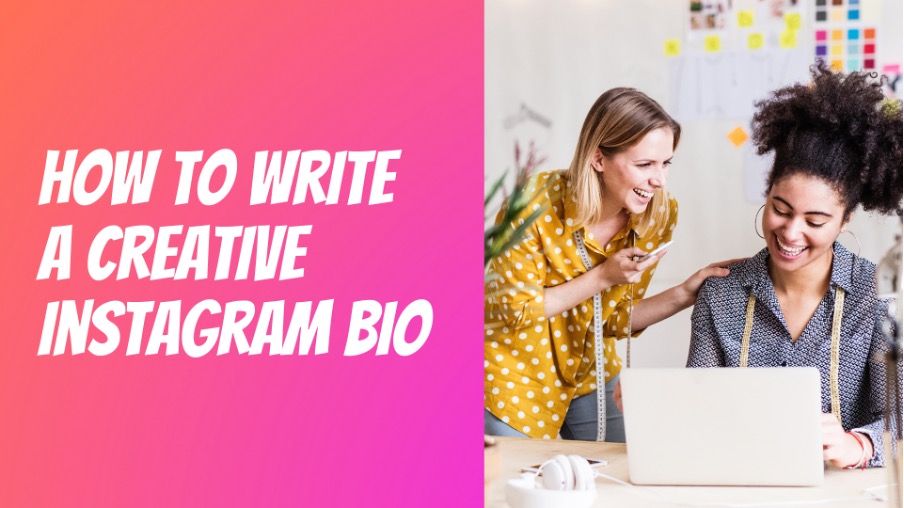 An Instagram bio is a small but important part of your profile. It's the first thing people read when they come across your page, and is a great opportunity to make a good first impression. Writing an effective bio can be difficult, so it helps to have some tips on how to craft one.
In today's blog, we'll go over several tips and tricks that can help you create an engaging and creative Instagram bio. Let's get started!
Introduce yourself
Start your bio by introducing yourself and letting people know who you are. Be creative, be fun, and show off your unique personality!
Share something personal
Give people a glimpse into your life—whether it's interests, hobbies, favorite activities or where you like to travel—sharing something personal can help people relate to you and make a deeper connection.
Add some humor
A great way to draw people in is by adding a little humor to your bio. Whether it's an inside joke or just something lighthearted, a little bit of laughter goes a long way! Here is a great resource for Funny Instagram Bio ideas that you can copy.
Include relevant hashtags
Adding relevant hashtags to your bio can help people discover you and your posts more easily. Find the most popular hashtags related to what you do and add them in!
Share a call-to-action
Let people know how they can engage with you, whether it's through subscribing to your YouTube channel or following your Twitter. Make sure to add a call-to-action at the end of your bio so people know what to do next!
Have fun with it
The best way to make your Instagram bio stand out is to have some fun with it! Let your personality shine and show off who you really are—people will be drawn to your uniqueness!
Keep it updated
Don't forget to update your bio regularly—whether you're adding new interests or changing up the call-to-action, keeping your profile fresh and exciting is key.
Use emojis
Emojis are a great way to add some personality and color to your bio. Choose emojis that represent you and use them throughout your profile to make it more eye-catching!
Be concise
Keep things short and sweet—you don't want to bombard people with too much information. Aim for around 150 characters or less—that way, it will be easy to read and comprehend.
Stay professional
It's important to keep things professional, no matter what platform you're using. Avoid any inappropriate language or images and make sure your bio is appropriate for all ages!
Conclusion
Writing a creative Instagram bio can help you stand out and make your profile more interesting. Use these tips to create an amazing bio that will draw people in! By introducing yourself, sharing something personal, adding some humor and including relevant hashtags—you'll be sure to make an unforgettable impression.