Dr. Jasmit launches Brain Secrets, Mahabharat Psychology, and many more books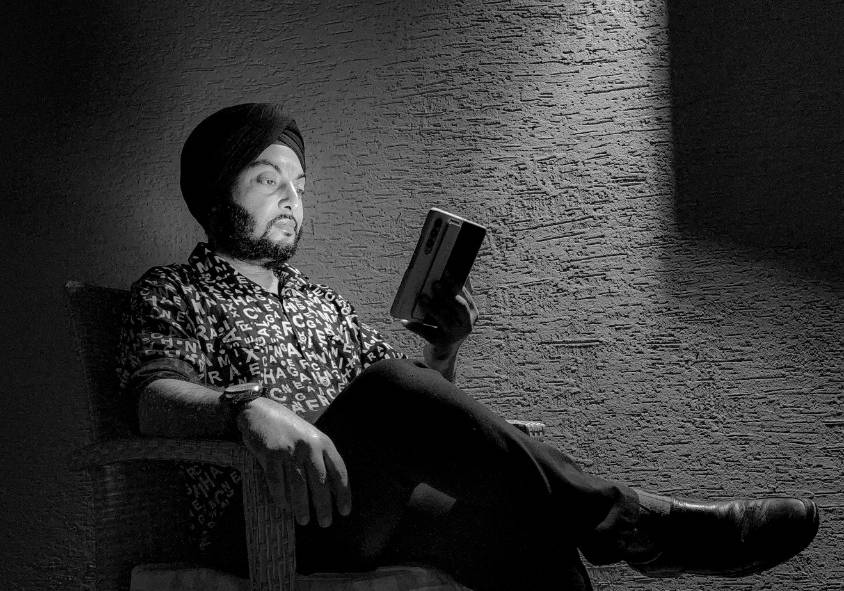 No matter how much technology evolves, books are the one thing that cannot be replaced, whether it is fiction, educational books, mythology books, or entertainment books. Dr Jasmit is an extremely talented sage with profound wisdom and unique insights into various fields of study. For the past couple of years, Dr Jasmit has been working on multiple manuscripts for different studies. Now, Dr Jasmit Sahani is all amped up to launch his books all at once. Dr Jasmit Sahani is the director of Doon International School based in Dehradun. Recently, he inaugurated a branch of the school in Shahjahapur City too.
After years of reading and exploring, Dr Jasmit Sahani realised that Indian history in textbooks is missing several significant instances and personalities who played a major role in shaping our history. "This will not be in the favour of our students and will be worst for our future generations. History is what defines us on the world platform. With incomplete or wrong historical knowledge, we have been feeling inferior in front of the world, despite having a glorious history including Modern and Ancient Era," he further adds.
Dr Jasmit Sahani has been felicitated on multiple occasions for his contributions to literature. For instance, Dr Jasmit Sahani was awarded Kavya Bhushan Samman on 30th April 2022 by the renowned Padma Shri singer Anup Jalota. Previously in 2021, on 10th June, Dr Jasmit Sahani was honoured with the Atal Ratna Samman by a Member of Parliament. Furthermore, he was felicitated with Sahitya Ratna Samman on Nov 17th by Cabinet Minister. In addition, Dr Jasmit Sahani is all set to launch the following: Ishwar are Vigyan, Brain Secrets, Mahabharat Psychology, Shri Ramayan Katha, and The Rider of Time.
Dr Jasmit Sahani is a renowned Author, Director of Doon International School, Businessman, Theoretical Physicist, Psychological Illusionist, Musician, Photographer, Writer, Motivational Speaker, Hypnotist, Fitness Expert, Philosopher, and Rubik's Cube Expert. He says, "Every individual person living in this country has a huge responsibility to contribute to the development of our country. We cannot run away from this because whatever happens inside the country affects us in its way."
Dr Jasmit Sahani advocates the philosophy he strongly believes in: "Time is not money; Knowledge is money." In addition, Dr Jasmit Sahani's latest books are now available in bookstores and online shopping websites such as Flipkart and more.