Yuvti: The first choice of Rajputs for all things grandeur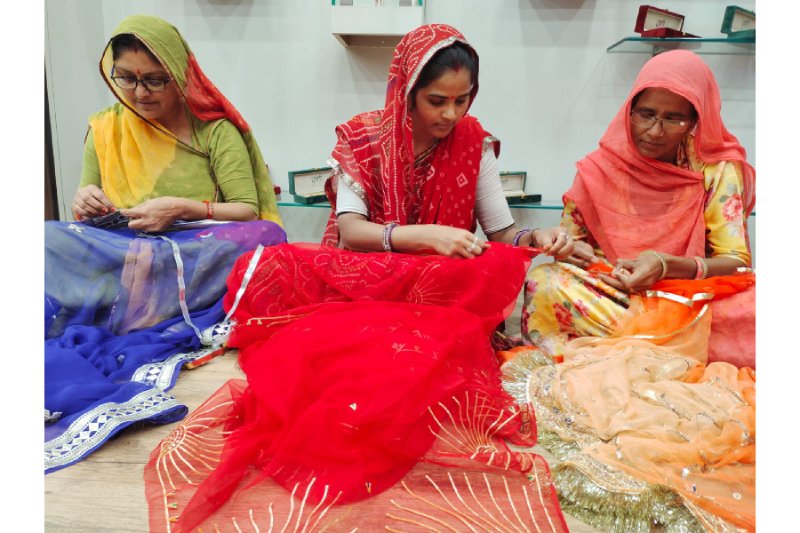 The Rajputs and their culture go back decades. Rich history, royalty, honour, and the glory of this culture are famous and admired across the world. Not just for its historical significance but also the grandeur of their traditional apparel. In the age of modernity and inclination towards western fashion, Yuvti, a prominent brand, is headstrong to revive heritage artwork and designs infused into modern poshaks and sarees.
Under the inspiration of Bhupendra Singh and his aim to revive Rajput traditional culture, Yuvti came to being in 2013. Born and raised in Jaipur, Bhupendra stood inspired by its heritage, cultural arts and crafts, and traditions. This inspiration sparked the desire to revive the Rajputana culture by restructuring Rajputana poshaks and attires – which led to the launch of Yuvti. It is a designer fashion studio exclusively for Rajputana Ethnic Wear. In almost a decade, Bhupendra built Yuvti into a brand and the first choice of every Rajput for traditional events, weddings, and family gatherings. "At Yuvti, we strongly aspire to deliver absolute customer satisfaction and cater to all their product needs," emphasises Bhupendra Singh.
Yuvti's use of unique and top-notch quality raw materials, in-house dyeing without impurities and a team of impeccable karigars curate personalised and detailed designs. Bhupendra and his team reflect their understanding of the Rajputana culture and values in authentically modern designs. As a result, Yuvti is Rajasthan's most sought brand for Rajputana poshaks and bridal wear. Furthermore, it has built a space for itself to identify as the leading brand in Rajputi Poshaks, lively suits, and mesmerising sarees.
Yuvti's extensive collection caters to the fashion needs of both women and men. Cotton Suits, Hand Printed Sarees, Traditional menswear and accessories, Potlis, footwear, etc., can be explored at Yuvti stores and the website. "I am on the mission to incorporate traditional forms into modern sensibilities and take Rajputi attires and traditions to a global scale," shares Bhupendra Singh. Yuvti's extraordinaire karigars most of which are women curate impeccable designs.
Furthermore, Bhupendra Singh envisions transforming Yuvti as the ideal and most preferred store for every Rajputi bride and her precious day. It aims to cater to dreams, hope, and new journey of a bride, by delivering exceptional attires for every special event and their big day.
Yuvti stores can be found in Jaipur and Udaipur. In addition, the audience can find, order and track their favourite Rajputi attire on Yuvti's website as well.