Why do people purchase fedora headwear in a flattering fit?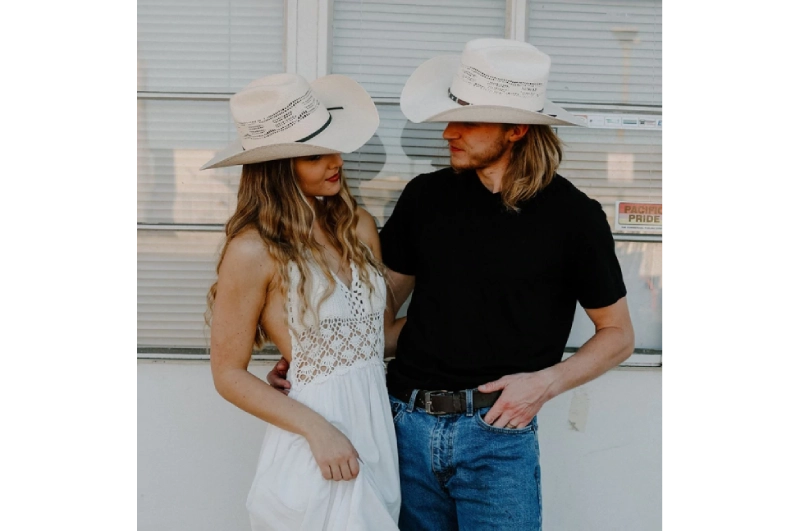 Fedora is a classic headwear that gained popularity in the late 1800s. Still today, they have remained a staple head accessory in the fashion industry. The hat features a wide brim and, in some cases, a narrow brim, with a ribbon around the crown. The headband is a distinguishing feature of the fedora hat. Fedora hats are popular among men and women. 
Men of different ages find fedora hats as a versatile accessory. The same is the case with fashion-forward women. Since fedora hats are available in multiple materials like wool, animal fur, straw, and leather, it provides many options for the hat wearer. Hence, you can select a headwear that goes with your style and personality.
If you do not have experience wearing a fedora hat, you may be wondering how to discover one which fits your personality and takes your outfit to the next level. There are multiple options before you. Straw hats may get shaped in multiple ways without compromising on quality. Hence, you must understand which one goes with your face and head size. Continue reading to find out more about fedora hat sizing.
How must you choose the fit of your fedora?
Finding the perfect headwear is not an easy game. Instead, it is a complicated procedure. The ideal size of headwear is to decide on the crown, brim, crease, and pinches. As a hat wearer, it is your responsibility to delve deep into this hat anatomy to understand more about headwear. Remember that perfect headwear fits your head and does not give you a headache.
A popular belief is that you must choose headwear that sits at least a few inches above your eyebrows. It can be four fingers or three depending on your preference. Remember that it is not a good fit if it drops on your eyebrows. On the contrary, if it flies away in the wind, you may have to go for a tighter fit. 
Never go for too big fedora hats because they make you look clumsy and messy. On the other hand, you cannot go for too tight fedora hats because they will make you uncomfortable. What you have to do is get hold of a fedora hat that fits you well and makes you feel comfortable. 
Fedora fabrics
Earlier, fedora hats were available in straw. The natural material was lightweight and breathable. However, things have transformed in the last few years. Today, you have fedora hats of distinct materials like wool, felt, linen, and others in the fashion industry. Thus, whether straw or leather hat, each has a different finish and appearance.
Felt hats women are known for their eye-catching features and appeal. Men and women love to upgrade their wardrobes. You must know that women are famous for their choice of wide-ranging options. 
Different classes of fedora hats
Now that you know so much about fedora hats, it's time to delve deeper into the concept. Fedora is available in different sizes and shapes. These are appropriate for many occasions. For example, you can go for a wide brim fedora hat that features a broader brim around 4 to 4 and a half inches wide. Hence, you have to be cautious of how you wear your headwear. Remember that what you wear reveals your personality. 
Trilby hats
Trilby hats are a class of fedora headwear. These have the same signature shape and crown and curl upward through the edges. Remember that the brim of the trilby hat is arranged at a sharp angle and fixed down. If you look at traditional trilby hats, you will see that they have a relaxed and well-fitted appeal. The same is the case with formal attire these days. 
Pork pie headwear
Another vintage headwear that has gained prominence in the fedora category is pork pie hats. These are narrow and come with a circular crown. They have a comparatively short crown that gives the wearer a distinguished appeal. If your face is round and you want to add a thin edge to your style, you have to go for the temporary crown to highlight your face shape. 
These are the most well-established fedora headwear categories you will encounter in the market. Along with this, you have other options like Homburg fedora and different grades of Panama hats. Remember that your selection of fedora hats has a lot to do with your sense of style and occasion. These are significant factors to consider when picking up a fedora hat. Do not go wrong with the size and material of the headwear. You can go for straw fedora hats for the summer season and the woolen fedora hat for the winter season. Both these have distinct appeal and personalities. What you wear and how you wear make the difference. Hence, you have to be cautious of your selection.