Gagan Chada (Gee) is an up-and-coming artist out of New York with big goals and dreams. From a young age, Gagan has been expressing himself through the arts and those years of experience are serving him well now. As we turn to the second half of 2021, he and his group "Double O", are building their name in the industry and building a movement.
With the latest single 'Leading the Wave' out now on Spotify, we took the time to catch up with him and learn more about where he came from and what is next. We came away with huge appreciation and respect for Gagan and the "Double O" movement, and we're honored to bring that story to you.
In our recent conversation, we wanted to get the heart of Gagan's background and start at the origin of his story. We asked him about where he got his start, and here is what he told us.
"It started with just writing poems when I was around the age of 7 or 8. From there it went to having beatboxing competitions with my boy Jalen which then turned into me and him producing beats when we were around 13 years old. I guess that's when the love for music really started kicking in. So it's true when they say you attract what you put out into the universe because when I went to college I met two of the best producers in Jash and Dave, who are my two main producers that I cook up with til this day. It's funny how it all comes full circle, I went from poetry to beatboxing to producing beats to now writing songs and rapping."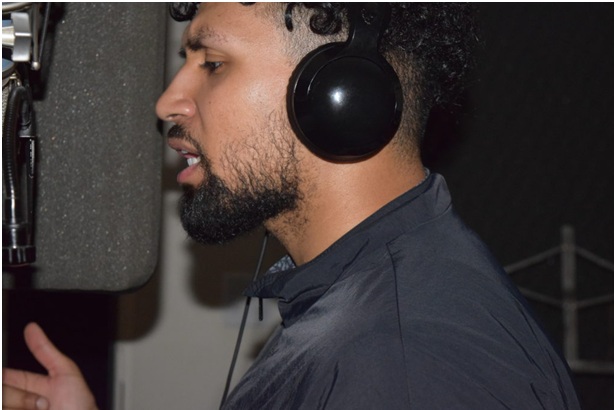 This diversified learning experience helped Gagan build a background that is intimate with the entire music creation process. Along that same thread, we wanted to know what inspired him as an artist when it comes to creating music. Here's what he told us about his inspirations.
"My inspiration comes from my life, my family, the people around me, and the experiences that I've dealt with. When I create music I draw from my emotions and it really depends on my mood that day in the studio. Based on that it could be an upbeat track or a slow track. I also draw from things I've seen or faced in my childhood growing up in the Bronx."
One of our favorite things about musicians is learning how their past and their upbringing shaped their world perspective and sound. Our environments introduce us to a way of life, attitudes, arts and culture, food, etc. In getting to chat with Gagan, he referenced the Bronx to us and its impact on him a few times.
"Growing up in the Bronx as a kid I learned early on if I was to make a name for myself, in any way shape, or form, I would have to overcome any and all obstacles in my way."
In a fiercely competitive industry like music, that's a mindset and attitude that will serve you well over time. In all, a big takeaway for us was not just the music here but Gagan's vision and goals for himself. But, before we get too far down that path, let's take a look at a couple of tracks.
'Leading the Wave' is a classic hip-hop track featuring Gee, Ja$h, and Jalen Brandon. The three artists weave in and out of each other over a beat that thumps hard enough to vibrate the headphones that go over your ears. The hook is catchy and has a statement/anthem feel to it with the line "I cannot lose, I paid my dues, so I'm running around cashing checks, shot-calling now." Add this song to your summer 2021 playlist, roll down the windows, and slow cruise to this one.
This song goes hard from beat one and much like its name indicates, it shows no capacity to let up. Gee & Ja$h feed off each other effortlessly on a track that comes off as tough as it does as cool as the other side of the pillow (shout out to the late Stuart Scott). The East Coast, New York specifically, the sound is evident on this track. It's moody, the melody is engaging but simple, and at the forefront of it all, are two artists showing off their lyrical and flowing prowess.
Check Out The Video Here:
With two songs out of this quality, Gagan and the "Double O" crew are setting themselves up for a successful future. In our work with artists, we have found that the future goals vary widely from artist to artist. Knowing how ambitious he is we asked Gagan what his goals were as a musician and he didn't pull any punches.
"To build a catalog and resume as strong as Hov, Kendrick, Kanye, and Drake. In doing that I want to become the best to do it or at least have my name mentioned in the discussion of who was the best to do it. "
See, we told you he was ambitious. But if that wasn't enough, he also had big plans for the business side of the industry.
"I want to own the rights of all of my music. I plan on doing that by building my credibility and fanbase up as an independent artist. That way when an offer does get presented to me I can negotiate the terms my way rather than entering into a situation where I have no control or ownership over my music."
That spirit is the spirit of the independent artist and hearing that from Gagan put a smile on our collective faces. It was hard to not come away from this whole experience not thoroughly impressed with this man, artist, and group. Making it in the music industry is not easy and it takes a lot of work and dedication. What we know at this point is Gagan Chadha and "Double O" have a great foundation, big dreams, and the right stuff to start making those dreams come true.
Be sure to keep up with Gagan with the links below.