Witnesses by Deputy Prime Minister of Singapore: IceKredit and Singapore University of Technology and Design Collaborate on Ami Games to Identify Alzheimer's Disease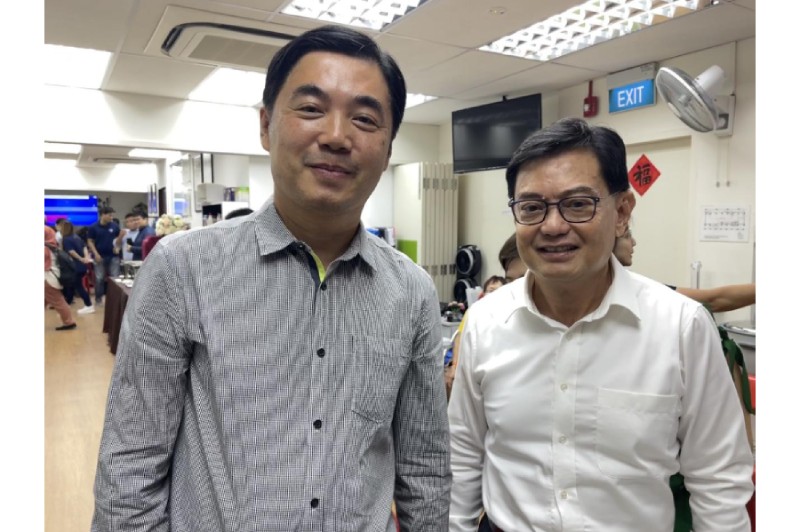 Singapore Deputy Prime Minister Heng Swee Keat recently visited and praised a joint project between IceKredit and the Singapore University of Technology and Design (SUTD) that aims to identify and prevent Alzheimer's disease. The project, funded by the Singapore Ministry of Health, has successfully launched a product called Ami that utilizes AI algorithms to assist in the early detection of dementia.
According to the International Alzheimer's Association, over 55.2 million people worldwide are currently living with Alzheimer's disease, with a new case developing every three seconds. Screening rates for early dementia are low, even in developed countries, as traditional measurement methods can take up to 20-30 minutes to complete and cost thousands of dollars.
Industry experts agree that early screening and diagnosis are crucial in the fight against Alzheimer's disease. If intervention can occur during the stage of mild cognitive impairment, the onset of dementia can be delayed by 7 to 10 years. For elderly individuals around 80 years old, delaying the disease by 7 to 10 years may prevent them from developing it altogether. With an aging population, early diagnosis and prevention will become a central theme in the future.
In response to this need, IceKredit and SUTD's Professor Qiu Huijuan's team have collaborated to develop Ami, a unique game product that assists medical personnel in identifying early dementia through scientific data. The game, which is played in a relaxed atmosphere, evaluates the cognitive ability, reaction speed, and language fluency of elderly individuals.
IceKredit has developed the Ami App, a powerful tool that utilizes artificial intelligence and big data technology to collect, and analyze game behavior data from elderly individuals. The app includes games specifically designed to assess cognitive ability, reaction speed, and language fluency, among other skills. By analyzing subtle differences in behavior between individuals experiencing cognitive decline and those who are cognitively healthy, the app provides support for the early identification and prevention of Alzheimer's disease.
Additionally, IceKredit has utilized audio features, speech recognition, text-to-speech, GPT, and other AI algorithm technologies to automatically identify and diagnose different stages of Alzheimer's disease. The app sets different game content based on the stage of the disease, aiming to slow down its progression.
The project was recently launched at Lions Befrienders, a well-known social service organization in Singapore. Deputy Prime Minister Heng Swee Keat was present, accompanied by Professor Phoon Kok Kwang, Provost of the Singapore University of Technology and Design. 20 elderly individuals from the association participated in an Ami game competition, with the top three performers in accuracy displayed in real-time.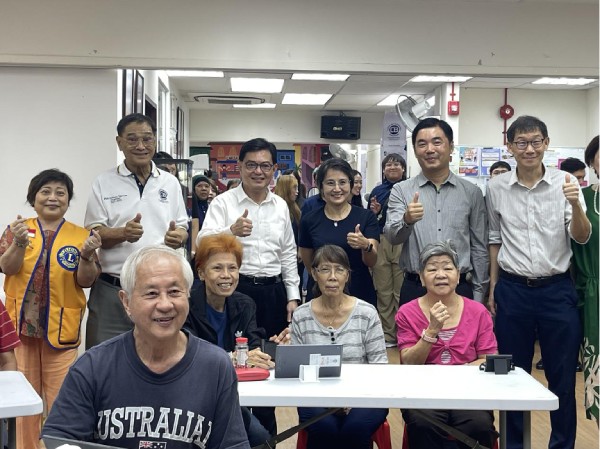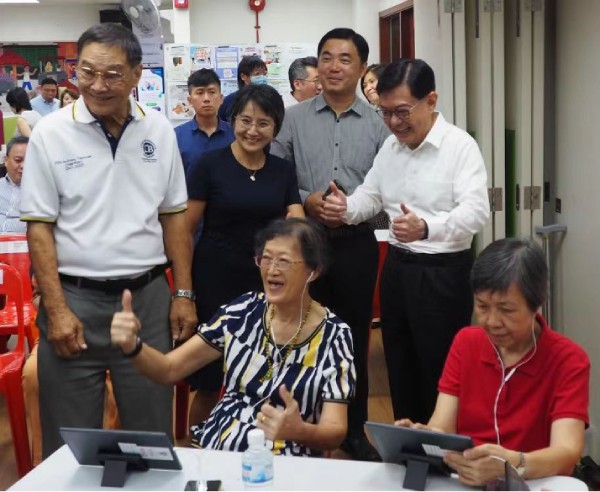 Following the successful launch of Phase I, IceKredit plans to deepen its cooperation with the Singapore University of Technology and Design to create an even more accurate AI algorithm model. The goal is to make the diagnosis of Alzheimer's disease more precise, efficient, and earlier.
IceKredit has been actively expanding its applications of artificial intelligence in recent years, particularly in the field of AI+ medical treatment. The company has increased investment in medical AI research and development, applying computer vision and deep learning technologies to medical image-assisted diagnosis. IceKredit has also established in-depth collaborations with major top-three hospitals to guide scientific research and development with practical results.
As a member of the medical special committee of the Shanghai Artificial Intelligence Industry Association, IceKredit actively participates in the development of various industry standards. The company's efforts in the field have been recognized, as evidenced by their recent silver medal win in the 'SIIM-FISABIO-RSNA COVID-19 Detection' competition on the Kaggle platform, ranking in the top 2% of 1,305 participating teams.
In addition to these achievements, IceKredit has also collaborated with Nanjing University to explore cutting-edge technologies and applications in the field of AI+ medicine. The joint effort is focused on computer-aided drug molecular design methods and application research, aiming to accelerate the discovery of drug molecules using artificial intelligence, molecular dynamics simulation, computational biology, and other technologies combined with chemistry/biology laboratories.