WWE RAW Highlights (30/10/23): Results from WWE RAW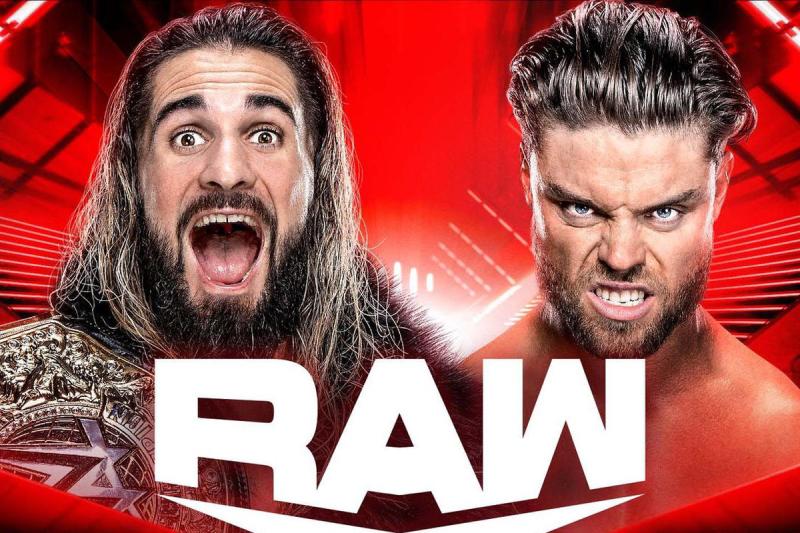 A thrilling series of matches and confrontations set the stage for WWE RAW, which took place at the Bon Secours Wellness Arena in Greenville, South Carolina. The atmosphere was electric.
The evening began with NXT North American Champion "Dirty" Dominik Mysterio, JD McDonagh, and Women's World Champion Rhea Ripley announcing the supremacy of their faction, Judgment Day.
As she recalled their recent triumphs, including Damian Priest's vicious attack on Cody Rhodes the week before, Ripley's confidence was evident.
But before the trio could finish their boasting, Sami Zayn fervently promised to oppose Judgment Day's oppression.
A Clash of Titans: Dominik Mysterio vs. Ricochet
"Dirty" Dominik Mysterio faced Ricochet in a non-title match. The match was a roller-coaster with near falls and high-flying moves.
Mysterio used the ropes as leverage in a sneaky roll-up to win the match despite Ricochet's remarkable athleticism.
Following the match, a furious Ricochet struck back, sending Mysterio and McDonagh reeling.
WWE RAW Results: The Creed Brothers Make Their Mark
Brutus and Julius, the Creed Brothers, faced off against Chad Gable and Otis, the more experienced members of Alpha Academy, in their main roster debut.
With their impressive moves, The Creed Brothers prevailed, signaling a positive beginning to their RAW career after being called up from NXT.
Tensions Increase on Judgment Day
Tensions within the Judgment Day faction were simmering backstage. Damian Priest and Finn Bálor voiced their displeasure with the group's recent decisions, especially with Ripley's unilateral decision to put Priest in a match against Sami Zayn.
In the upcoming weeks, it will be fascinating to observe the dynamics within the group.
WWE RAW Results: The Miz's Special Guest
Ever the showman, The Miz hinted at a WWE Intercontinental Champion "The Ring General" Gunther to be featured in an upcoming Miz TV segment.
Nia Jax's Dominance
In a brief segment, Nia Jax reaffirmed her supremacy ever since joining the WWE.
She declared with assurance that she would win WWE Crown Jewel and go on to become the next Women's World Champion.
WWE RAW: The Architect's Dominance
The crowd was on the edge of their seats for the World Heavyweight Champion Seth "Freakin" Rollins versus JD McDonagh.
Rollins, who was renowned for his prowess and agility, demonstrated his skill by seizing the initiative right away. But McDonagh was not to be taken lightly, and he responded with a series of attacks.
The match featured a combination of strength, aerial antics, and technical moves. Rollins prevailed despite McDonagh's heroic efforts, pinning him following a devastating Stomp.
Ricochet's Opportunity
Adam Pearce, general manager of Raw, spoke with Ricochet backstage. Upon observing the evening's proceedings, Pearce extended an invitation to Ricochet to compete for the Intercontinental Championship.
Ricochet appeared more intent on making amends with "Dirty" Dominik Mysterio, though.
During the segment, WWE Women's Tag Team Champions Chelsea Green and Piper Niven, who were portraying Bret "Hitman" Hart and Jim "The Anvil" Neidhart, respectively, expressed their disapproval of the Trick or Street Fight Match that was going to take place.
Trick or Street Fight: A Halloween Special
Natalya competed against WWE Women's Tag Team Champion Chelsea Green in a match that fused Halloween celebrations with wrestling.
Halloween decorations, such as carved pumpkins and tables full of candy, surrounded the ring. There were humorous moments in the match when candy corn was used as a weapon and pies were thrown in the face.
Chelsea Green prevailed despite the mayhem, pinning Natalya following her execution of the Un-Pretty-Her.
The Main Event: Priest vs. Zayn
In the main event of the evening, Damian Priest, also known as "Señor Money in the Bank," head-to-head with Sami Zayn. Both superstars gave it their all in an intense match.
However, "Main Event" Jey Uso's intervention resulted in the bout's disqualification. Following the match, chaos reigned as Cody Rhodes made an unexpected appearance, eliminated Judgment Day members, and delivered a potent promo that set the stage for an incredible confrontation at Crown Jewel.
WWE RAW: Closing Thoughts
The 30/10/23 WWE RAW episode featured a lot of drama, action, and surprising turns. The show featured something for every wrestling fan, from Seth Rollins' dominance to the Trick or Street Fight with a Halloween theme.